Whole Fish with Curry Leaves Recipe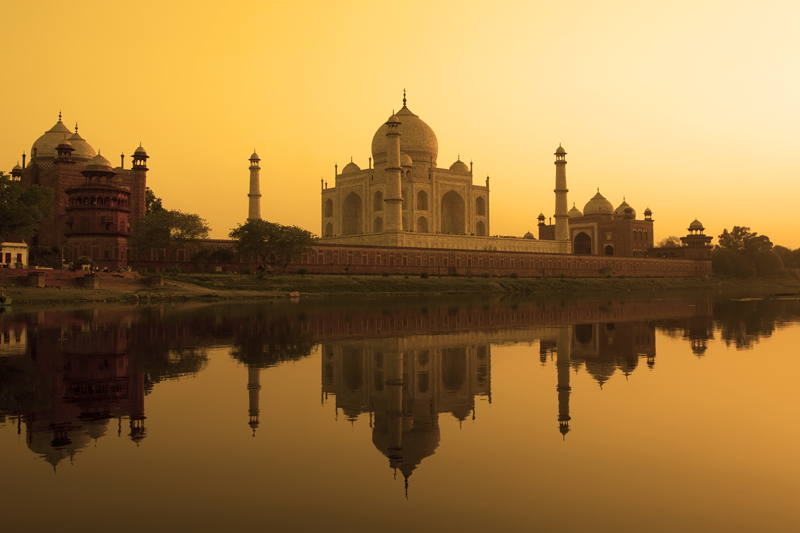 Curry leaves are essential to Indian cooking and are used extensively throughout the South Indian states (Karnataka, Andhra Pradesh, Tamil Nadu & Kerala) and the Western Indian states (Maharashtra & Gujarat). They are very aromatic and have a lovely fresh citrusy flavor. In Marathi, curry leaves are called "kadi patta".

Curry leaves are a very rich source of iron. They are also antioxidants and thought to have strong anti-inflammatory and anti-microbial properties. Now luckily, I just happen to have a thriving curry leaf tree within my hands reach - but curry leaves are usually available all year round in most large Indian grocery stores and markets. I highly recommend using fresh curry leaves whenever possible as they really add a wonderful aroma, as well as, depth of taste and flavor to any dish. Traditionally, curry leaves are simply added to hot oil as a seasoning for most dishes. But my Whole Fish with Curry Leaves is the perfect recipe to highlight the versatility of curry leaves. Here, the curry leaves are actually ground into a paste & used to marinate the fish thereby permeating the fish with its lovely aroma and flavor.

Many people find cooking a whole fish to be quite a daunting task. Although it may seem just simpler to buy fish fillets, cooking the fish whole adds a rich wonderful layer of flavor and depth to the dish. The fancy presentation can also be quite dramatic! This simple recipe is a great way to ease yourself into the idea of cooking the fish whole. I encourage you to try the recipe using a whole fish but do feel free to use fish fillets if you so prefer, they will be equally delicious.

Any firm white fish will work for this recipe as long as it is fresh. You can ask your fishmonger to prepare the fish by having him remove the scales, fins and the insides. You can also ask him to recommend a good fish to cook whole; it should just weigh less than 2 lbs. This will easily feed 6 people.

Some good fish varieties are red snapper, flounder, sea bass, bream, trout, dorado, cod, tilapia, sole, grouper, halibut, char, salmon, mahi...


WHOLE FISH WITH CURRY LEAVES

Ingredients:

1 medium whole firm fish (or fish fillets)
4-5 large garlic cloves, roughly chopped
2 inch piece of ginger, peeled & rough chopped
2-3 small green or red Thai chilies, to taste
20-25 fresh curry leaves
1 cup fresh cilantro leaves (or you can use fresh mint leaves or a combination)
½ cup of yogurt
½ tsp smoked Spanish paprika
1 tsp garam masala
1 tsp ground cumin powder
2 tsp ground coriander powder
salt & pepper, to taste
1 tbsp lime or lemon zest
juice of 1 lime or lemon
2 tbsp oil, vegetable or canola
freshly chopped cilantro leaves for garnish
lime or lemon wedges for garnish

METHOD:

Thoroughly rinse the fish and pat dry. With a sharp knife, carefully score the fish by making long deep diagonal incisions about 2 inches apart on both sides of the fish. Season both sides of the fish, as well as the insides liberally with salt & pepper.

Using a blender or food processor, combine the garlic, ginger, Thai chilies, curry leaves & cilantro leaves with just enough water to make a thick paste. Set aside until needed.

In a large mixing bowl (or large casserole dish, at least large enough to fit the fish), add the spices (paprika, garam masala, ground cumin powder, ground coriander powder, salt, pepper & lime zest) to the yogurt. Mix well and then add the lime juice along with the oil and curry leaf paste. Stir well and add the fish, making sure to fill the inside of the fish and the incisions as well with the marinade. Cover and let refrigerate for 30 minutes.

To BROIL the fish, remove from the marinade and drain well. Reserve any marinade for basting. Place the fish on a foil lined broiler pan. Place the pan under a preheated broiler 4 inches away from the heating source. Broil for 3 to 5 minutes on one side, baste liberally and broil for an additional 2 to 4 minutes on the other side or until fish flakes easily when tested with a fork. Garnish with the cilantro leaves & lemon wedges. Serve hot.

To GRILL the fish, remove from the marinade and drain well. Reserve any marinade for basting. On a clean hot well-oiled grill on medium high heat, gently lay the fish over the grill and do not touch for at least 4-5 minutes. Carefully turn the fish on the other side; it will pull away easily from the grill if it is done. If not, try again after another minute or so. Liberally baste the fish and let sit for another 4-5 minutes until done. The fish should be opaque and flake easily when tested with a fork. Garnish with the cilantro leaves & lemon wedges. Serve hot.


VARIATIONS:

This delicious curry leaf marinade works on most any meat, poultry, seafood, vegetables, paneer, tofu…. so feel free to making this dish using your favorite ingredients.
You Should Also Read:
Pan Fried Whole Fish Recipe
Broiled or Grilled Whole Fish Recipe


Related Articles
Editor's Picks Articles
Top Ten Articles
Previous Features
Site Map



Follow @SadhanaGinde
Tweet



Content copyright © 2019 by Sadhana Ginde. All rights reserved.
This content was written by Sadhana Ginde. If you wish to use this content in any manner, you need written permission. Contact Sadhana Ginde for details.