Christian Holidays - January Through April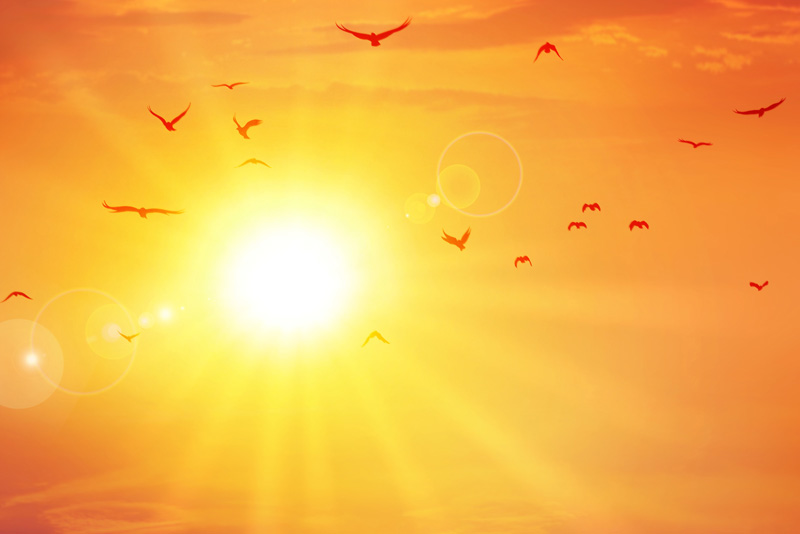 Not all holidays and feast days are observed by all Christian churches. This doesn't mean that our beliefs are necessarily different or that one church is more Christian than another. It simply means that we have different traditions. Get acquainted with the traditions of other churches to increase understanding and communication. Followers of Christ are of one faith and one Spirit.
Be aware that the specific dates of Christian feasts and holidays associated with Easter vary from year to year. Several holiday dates are calculated in relationship to the date of Easter which is calculated in relationship with the paschal full moon.
-- January --


Epiphany and Epiphany Eve – January 5 and 6
We say we've had an epiphany when we get a sudden insight into the reality or essential meaning of something.
Epiphany is observed in many churches as a festival commemorating the visit of the Magi to the Christ child as the first manifestation of Christ to the Gentiles.
In some churches, it commemorates the baptism of Christ.


Sanctity of Life Sunday – Observed on the third Sunday in January
This is a relatively new observance. It was first proclaimed by President Ronal Reagan on January 13, 1984 and designed to coincide with the eleventh anniversary of Roe v. Wade. Sanctity of Life Sunday reminds us of the right to life of pre-born babies.
-- February --


Saint Valentine's Day - Celebrated February 14.
For many of us, this is a non-religious holiday to celebrate romantic love.
As to its religious connections, according to legend, Saint Valentine was a kind-hearted Roman priest who married young couples against the wishes of Emperor Claudius II. He was beheaded for his rebellious deeds on the 14th of February.



Shrove Tuesday – May be observed in February or March.
The date of the observance of Shrove Tuesday is calculated by counting forty one days before Easter.
Shrove Tuesday is the day before Ash Wednesday, the beginning of Lent. Shrove Tuesday gets its name from the ancient ritual of shriving. The name is derived from the Old English term shrive. In shriving, a person would acknowledge his sins, usually to a priest and would receive absolution. (absolution – the person is forgiven or set free from the penalty of their sins)
It is also known as Fat Tuesday Pancake Tuesday and Mardi Gras.
Some future dates are: February 21, 2012, February 12, 2013, March 4, 2014, February 17, 2015, February 9, 2016, February 28, 2017

For more about Shrove Tuesday and Ash Wednesday see This article.



Ash Wednesday – May be observed in February or March
Ash Wednesday is the day after Shrove Tuesday. The date of Ash Wednesday is found by counting forty days before Easter – not counting Sundays. Ash Wednesday is observed by the wearing of ashes on one's forehead. Ashes are a symbol of repentance and of mourning. It is seen in the Bible in 2 Samuel 13:19, Esther 4:1-3, Job 42:6, and Jeremiah 6:26.
-- March --


Saint Patrick's Day- observed on March 17. Click this link to read about Saint Patrick.


Annunciation – observed on March 25, nine months before Christmas
Annunciation is in remembrance of the announcement by the angel Gabriel to the virgin Mary that she would conceive and become the mother of Jesus, the Son of God.


Lent – observed during the forty day period before Easter beginning with Ash Wednesday. Participants are to imitate Jesus, who spent forty days in the desert in prayer and fasting before beginning His public ministry. See Lent for more information.
-- April --


Palm Sunday – celebrated on the Sunday before Easter
See Palm Sunday for more information.

Good Friday - observed on the Friday before Easter Sunday
See Good Friday for more information.


Easter – Celebrated on the Sunday after the paschal full moon (the full moon that falls on or after the vernal equinox)
Easter celebrates the resurrection of our Lord Jesus Christ.
Find many articles about Easter here: Easter Articles.



What can you do?


Names of God Ebook
Almighty God. The Creator of heaven and earth.
Our God is given names in Scripture
that describe the characteristics of His personality.






You Should Also Read:
Fifteen Minutes With Jesus
Things I don't Need in the New Year
January Devotion - Jesus My Rescuer


Related Articles
Editor's Picks Articles
Top Ten Articles
Previous Features
Site Map



Follow @LynneChapman
Tweet





Content copyright © 2022 by Lynne Chapman. All rights reserved.
This content was written by Lynne Chapman. If you wish to use this content in any manner, you need written permission. Contact Lynne Chapman for details.