Christian Holidays - September Through December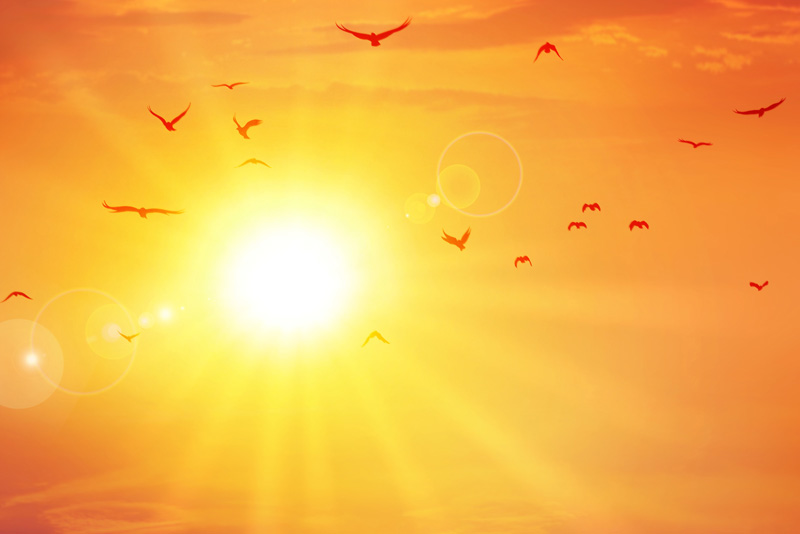 Not all holidays and feast days are observed by all Christian churches. This doesn't mean that our beliefs are necessarily different or that one church is more Christian than another. It simply means that we have different traditions. Get acquainted with the traditions of other churches to increase understanding and communication. Followers of Christ are to love one another no matter what denomination.
-- September --


See You at the Pole - Global Day of Prayer - Held on the fourth Wednesday of September every year.

This is a completely student led event in which students gather at their school's flagpole at 7am before school. They pray for their school, the students and teachers. They pray for the government and our nation, read Scripture and sing.

It was started in 1990 by a group of teens in Burleson, Texas. On a Saturday night they felt drawn to pray so they went to three schools and prayed at each school's flagpole. A challenge was then issued to student throughout Texas to meet at their school's flagpole and pray. At 7am, September 12, 1999, more than 45,000 students met to pray before school.
-- October --


Feast of Guardian Angel Day - It is celebrated annually on October 2.


First observed in the 16th century, it a feast in honor of guardian angles.
Read about angels here: All About Angels


Reformation Day -- October 31 - often celebrated on the last Sunday in October.

This is a festival that is celebrated by Lutherans and many Protestant Christian churches commemorating Dr. Martin Luther's posting of his Ninety-five Theses on the door of the Castle Church in Wittenberg, Germany on October 31, 1517. This began the movement known as the Reformation.
-- November --


All Saints Day -- November 1

This is a feast day when the Catholic Church and some Protestant churches honor all saints. It was first ordered by Pope Gregory IV in 837.
Whether you celebrate it or not, it is a good day to remember those who have passed on and who have been Christian influences in your life.


Thanksgiving Day -- It is celebrated on the fourth Thursday of November in the United States.

It is a national holiday but also a special time for Christians to set aside time to thank their Heavenly Father for blessings received.
-- December --


Immaculate Conception -- December 8

Some of us make the mistake if thinking that this celebrates the virgin birth but it is more than that. Proclaimed by Pope Pius IX in 1854 this is a day that the Roman Catholic Church honors Mary the mother of Jesus as being sinless - free from original sin.


Christmas - We celebrate this on December 25th .

It is the celebration of the birth of the Lord Jesus Christ. See many articles about Christmas here.


Childermas also called Holy Innocents Day--- December 28th .

As told in Matthew 2:16-18, Herod was furious when the Magi did not return to tell him where the baby Jesus was to be found. He sent his soldiers to kill all the boys in and around Bethlehem who were two years and younger, in hopes of killing the Messiah.

Childermas commemorates that massacre.
You Should Also Read:
Christian Holidays - January Through April
Christian Holidays - May Through August
Things I Don't Need in the New Year


Related Articles
Editor's Picks Articles
Top Ten Articles
Previous Features
Site Map



Follow @LynneChapman
Tweet





Content copyright © 2023 by Lynne Chapman. All rights reserved.
This content was written by Lynne Chapman. If you wish to use this content in any manner, you need written permission. Contact Lynne Chapman for details.