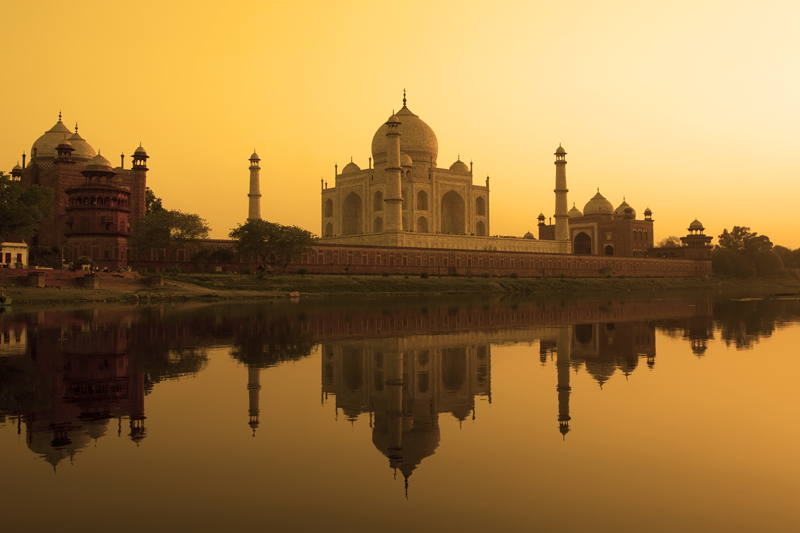 My family belongs to the GSB (Goud Saraswat Brahmin) community of Goa. Basically, my ancestry can be traced back to the pious Brahmin community that had long ago settled along the banks of the holy Saraswati River. Therefore, traditional GSB food is known in India as Saraswat Cuisine.
My father grew up in a pure vegetarian GSB household where the daily food was always prepared without using either onion or garlic! But my mother's side was more modern GSB & she grew up eating vegetarian meals that were prepared using onion & garlic (except on fasting days). So I grew up eating mainly vegetarian Saraswat cuisine from the Goan or Konkani community. These delicious Saraswat recipes are always characterized by the heavy use of coconut in many of our dishes – from pure coconut oil to coconut milk & lots of freshly grated coconut as well.
Khatkhate is a traditional mixed vegetable stew that was a big staple in our house. It was also a good way to use up any leftover vegetables. This dish combines toor dal (split yellow pigeon peas) with seasonal vegetables. You can basically use whatever vegetables you like or simply just use whatever vegetables you happen to have on hand. I recommend using hearty vegetables that will stand up to the cooking process, root vegetables work well. The taste of this versatile dish will actually depend upon the vegetables used, so each time we had it -- the taste was very familiar yet slightly different as well. Traditionally, at least 5 different vegetables were used in its preparation.
Kokum is a dark purple fruit native to India and commonly used as a "souring agent" especially in Goan, Konkani & Maharashtrian cuisines. In the traditional preparation of khatkhate, kokum is used. Kokum is usually sold in its dried form - it is then soaked in warm water & the resulting liquid or juice is then added as a souring agent in many dishes. But if you are unable to find kokum in your area, you can easily use tamarind as a good substitute.
KHATKHATE (Saraswat Mixed Vegetable Stew)
Ingredients:
½ cup toor dal (split yellow pigeon peas)
1 small potato, large cubes
½ large plantain, large cubes
2 medium corn cobs, cut into 2" pieces
1 cup young pumpkin (or 1 medium sweet potato), large cubes
½ cup mooli (daikon radish), peeled & cubed
½ cup fresh green beans (cut into 1" pieces)
½ cup green peas (frozen are fine) or edamame
3-4 dried red chilies, to taste
½ cup grated coconut
½ tsp turmeric (hing)
1 tsp kala/goda masala
salt & pepper, to taste
½ tbsp gul (jaggery) or you can use brown sugar, to taste
½ tbsp tamarind concentrate (or tamarind powder), dissolved in ½ cup warm water
1-2 tbsp coconut oil or ghee, optional
freshly grated coconut for garnish
freshly chopped cilantro leaves for garnish
METHOD:
First cook the toor dal on either the stovetop or in a pressure cooker. In a small pot on high heat, add about 1½ to 2 cups of water along with the toor dal. Bring to a good boil, cover, reduce the heat to simmer & let cook until the dal is tender but not mushy (about 12-15 minutes). Alternatively, you could cook the dal in a pressure cooker if you wish. Then lightly mash the dal using the back of a large wooden spoon or ladle. Set aside until needed.
Trim & prepare all the vegetables accordingly, cutting them into large equal size pieces if possible.
In a small food processor, grind the dried red chilies & grated coconut together into a thick paste using just a little water as needed. Set aside.
In a large pot filled with just enough water to cover, add a pinch of salt & the vegetables according to their cooking time – so basically the vegetables that take the longest to cook should go in first. Bring to a gentle boil & let simmer until the root vegetables are just fork tender.
Now add in the spices (turmeric, kala masala, salt & pepper). Then add the mashed toor dal along with the ground coconut/dried red chili paste, the jaggery & the tamarind with its soaking liquid. This dish is more like a thick stew but feel free to adjust the consistency by adding more water if needed. Mix gently to combine, cover & let cook on low for about 5-8 minutes or until the flavors have combined nicely.
Now in a small saucepan, heat the coconut oil & drizzle over the top. Garnish with the freshly grated coconut & cilantro leaves. Serve with fresh phulkas & fragrant Basmati rice.
VARIATIONS:
You can also add edamame, peeled carrots, parsnips or butternut squash to the dish if you like. I sometimes add a few pieces of avocado to the dish just before serving.
There is a similar dish known as "Kandamul", which translates directly into root vegetables. Here, omit the toor dal altogether. Instead, add about ½ cup of unsalted peanuts along with the vegetables during the cooking process. This dish is usually made using root vegetables, various gourds & hearty green leafy vegetables. Follow the recipe as directed above.
NEWSLETTER
: I invite you to subscribe to our free weekly newsletter. This gives you all of the updates for the Indian Food site. Sometimes, this newsletter has additional information on recipes that are not in the articles. Fill in the blank just below the article with your email address -
which is never passed on beyond this site. We will never sell or trade your personal information
.
You Should Also Read:
Kolhapuri Mixed Vegetable Curry
Udupi Vegetable Curry Recipe
Sambar Recipe


Related Articles
Editor's Picks Articles
Top Ten Articles
Previous Features
Site Map



Follow @SadhanaGinde
Tweet



Content copyright © 2022 by Sadhana Ginde. All rights reserved.
This content was written by Sadhana Ginde. If you wish to use this content in any manner, you need written permission. Contact Sadhana Ginde for details.