Babies and Deafness screening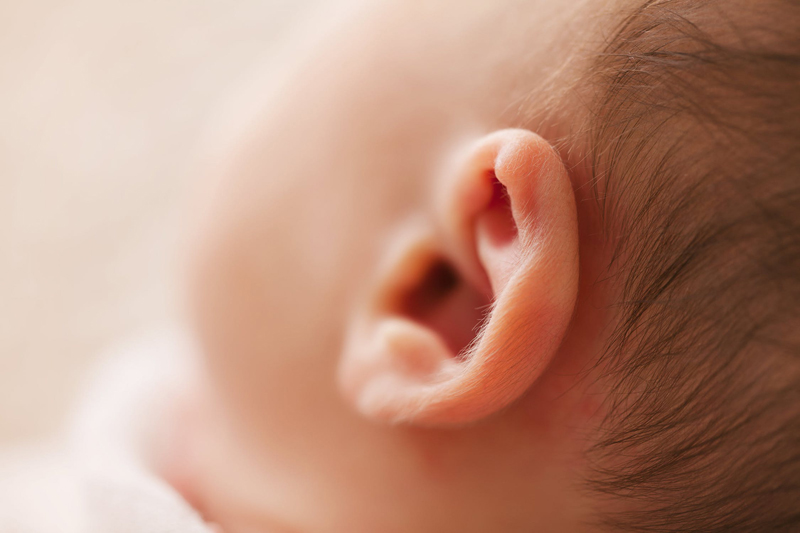 I've just become a grandmother for the first time and it's very exciting. My deafness is not hereditary, but nevertheless in the back of my mind was whether my delightful new grandson had somehow inherited my deafness. It was very important to me that his hearing was checked and I asked my daughter-in-law to make sure it was.
Hearing is so important for the development of language. Even those children who have a mild hearing loss will find it difficult to achieve good language skills. Because hearing is so critical to normal childhood development in the USA 95% of babies are screened for a hearing loss within a few days of birth before leaving the hospital.
How do you test a newborn when you can get no feedback? First of all a baby usually don't even realise the tests are being done and it does not hurt them in any way. An otoacoustic emissions test is conducted and this takes about 15-20 minutes. It's simple and done by resting a small probe into the baby's ear canal. Then sounds are played and the response of the hearing organs are checked. What the test is looking for is an echo. If there is no echo this may indicate a hearing loss.
Another test is the auditory brain stem response. Once again the child will not feel anything. Electrodes are placed on its head along with soft earphones in the ears. This test measures the response of the hearing nerve to sound. If response isn't consistent then this could indicate a hearing loss.
Either or both of these tests may be performed. If results are inconsistent, neither of these test is conclusive so further tests would be carried out to determine if a loss exists.
Newborn hearing loss screening was established in Australia in 2000 with most hospitals screening babies for hearing loss within three days of birth. My grandson was checked about two days after birth and all tests showed he had normal hearing. I was pleased to hear it!
While newborn screening is extremely important it is also essential to know a baby can pass the newborn hearing test but become deaf later on for what often seems no apparent reason. It is therefore, essential parents recognise the hearing milestones for their baby and if at any stage their child doesn't seem to be reaching these then they should get further checks. Without good hearing a child is unlikely to develop good speech and language skills and this will hinder him gaining a good education and participating fully in the hearing world.
You Should Also Read:
Testing for hearing loss in babies
Hearing loss in babies
The importance of language


Related Articles
Editor's Picks Articles
Top Ten Articles
Previous Features
Site Map





Content copyright © 2023 by Felicity Bleckly. All rights reserved.
This content was written by Felicity Bleckly. If you wish to use this content in any manner, you need written permission. Contact Felicity Bleckly for details.