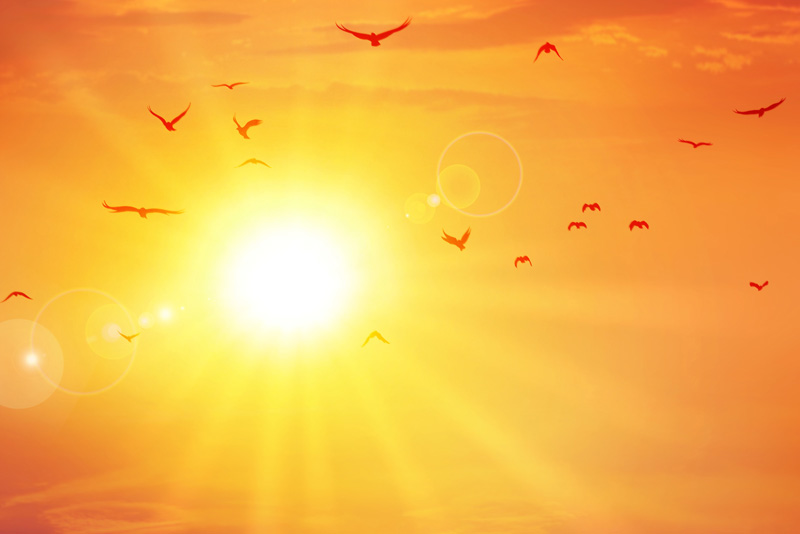 As a child you had a parent, grandparent, or an older person to let you know when you were on the wrong track. They set the boundaries so you always knew what you should or should not do.
Now that you are an adult; who sets your personal rules and regulations? What boundaries do you observe? Are they the rules automatically passed on from childhood? Do you follow the rules that your peers play by? Do you learn the standards portrayed on primetime TV? Are your life tenets a mix of all of the above and a bit of 'if it feels good, do it' thrown in?
Here is an important question, "Do you want to live knowing right and wrong?" Many of us have discovered that living life without guidelines - breaking the rules of our parents and society - may work for a time but eventually, the life we have built begins to crumble.
Living by wrong standards – by a personal code rather than a holy creed, conflicts with our holy God. God created you to live according to His cosmic precepts. You can only move in lines that conflict with Him for a certain amount of time before you become deeply aware that everything is wrong. It is fruitless to cross your Creator. Living at odds with Him creates deep sadness, hollowness, emptiness, and hopelessness. Eventually you reach the point when you know your life must change. Where do you go for help?
The answer is easier than you may imagine. Knowing the right thing to do in any situation is as close as breathing out and breathing in. It is connecting on a spiritual level with the God of the Universe. He created everything - including you. Why would anyone ever think that we can navigate this life without our Creator?
The Bible is like an owners-manual. God speaks through it. However, the most important information in the Bible is not a set of rules. It is not a list of "do this" and "don't do that." The most important information in the Bible guides you into an intimate relationship with God.
Thankfully, the God of the Universe is already leaning toward you and reaching out His hand. That hand came in the form of Jesus Christ. He came to show you the way. All you have to do is receive the gift that Jesus offers. Give Him control and receive His Holy Spirit. This Spirit lives within, coaxing, prompting, encouraging you in the way you should go. Once you allow Jesus to take charge, He takes ownership. He wants you to succeed! He wants all your hopes and dreams -hopes and dreams you didn't know you had - to come true. Your Creator starts working on your behalf.
Get ready for God's love to flood your life. Emptiness gives way to fullness and completeness, hopelessness gives way to joyful anticipation of a glorious future. Deep sadness gives way to inner peace that no outer circumstance can dim.
Knowing right from wrong is natural when you are in close relationship to your Creator.
Your Creator, the One who spoke the earth and everything in it into being, wants to communicate with you. He wants you to be guiltless, virtuous, and moral. He wants to guide you into incorruptibility.
To get to know your Creator:

Get away from distractions. Sit quietly in a quiet room. Speak to God. You can call it prayer or meditation or just a conversation. Ask Him to come into your life, move into your heart and to show you the way.

Read about Him in the Bible. Begin by asking His help in understanding what you read and then read a section of Scripture every day.

Attend a church and learn to worship God in community with others who are just like you.
You Should Also Read:
A Callused Spirit
Wisdom From the Book of James
Expectations


Related Articles
Editor's Picks Articles
Top Ten Articles
Previous Features
Site Map



Follow @LynneChapman
Tweet





Content copyright © 2023 by Lynne Chapman. All rights reserved.
This content was written by Lynne Chapman. If you wish to use this content in any manner, you need written permission. Contact Lynne Chapman for details.