Rose Oil - A Short History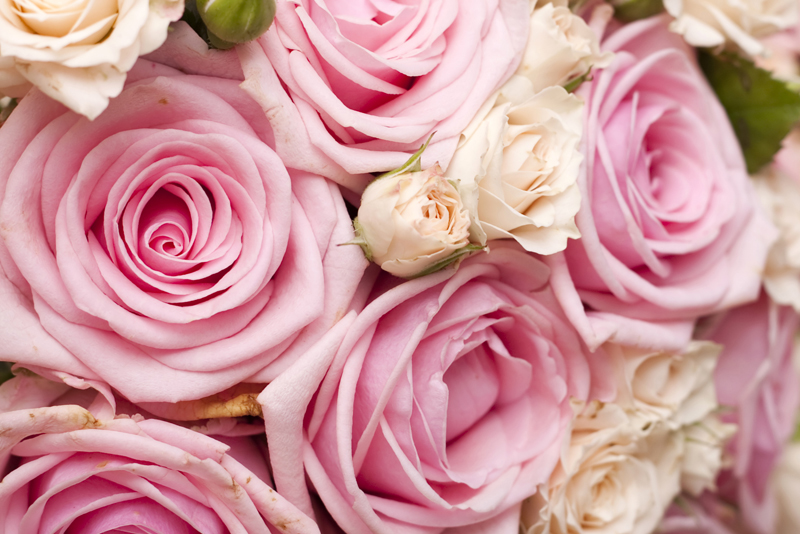 The Rose flower is known and often referred to as the most perfect of flowers. Linked to the planet Venus and Love, no wonder it's the "Best" selling item for Valentine Day.
While the Persians cultivated the red rose, it's the pink rose that is the color of adoration and romantic desire.
The Art and Science of Perfumery is based on what's called "notes". Of the many notes in perfumery absolute oils of Rose de Grasse, Bulgarian Rose Absolute, Moroccan and Turkish Rose Absolutes, Absolute of Rose Geranium and Absolute of Rose Leaves are considered to be the best.
Rose petals are harvested at sunrise. While the dew is still on them they are immediately distilled. 500 pounds of flowers yield an ounce of attar.
The origin of the Rose most used in Perfumery are France, Morocco, Turkey, Bulgaria, Syria, India, China, the Soviet Union and the United States. Syria actually means "Land of Roses".
Damascena Rose Concrete
, from Bulgaria or Turkey, is extracted into a solid, waxy, orange yellow to greenish orange mass with a sweet floral spicy undertone.
Bulgarian Rose Absolute
is often processed in France. It's warm, spicy and flora with honey undertones.
Moroccan and Turkish Rose Absolute
are half the price of Bulgarian Rose Otto. Moroccan oil adds deep warm notes, life and a naturalness to floral and non-floral perfumes.
Damascena Oil
, is a steamed distilled essential oil.
Absolute Of of Rose De Grasse
is derived from pomade or extracted with solvents from concrete. The essential oil is then further refined. It has a honey note with a delicate peppery note moving into a natural carnation undertone.
When you look at perfumery and the art of blending, each oil will have a combination that works perfectly with each other.
For instance, Bulgarian Rose Absolute is classy and expensive. It creates a superior base for a perfume when blended with Jasmine, Carnation and Chypres. Small amounts of this oil will add great depth to a medium priced perfume.
Rose De Mai Absolute is used extensively in floral bases and round out synthetics.
While the Rose most likely originated in Persia and it's said that Rose Petals were stewing 18 inches deep when Cleopatra first met Mark Anthony, it's the most famous of all the flowers.
Some of the greatest and most famous of perfume blends have the rose as one of their key components.
Life Never Smelled So Sweet!
Juliette's Website
https://nyrajuskincare.com


Related Articles
Editor's Picks Articles
Top Ten Articles
Previous Features
Site Map





Content copyright © 2021 by Juliette Samuel. All rights reserved.
This content was written by Juliette Samuel. If you wish to use this content in any manner, you need written permission. Contact Juliette Samuel for details.