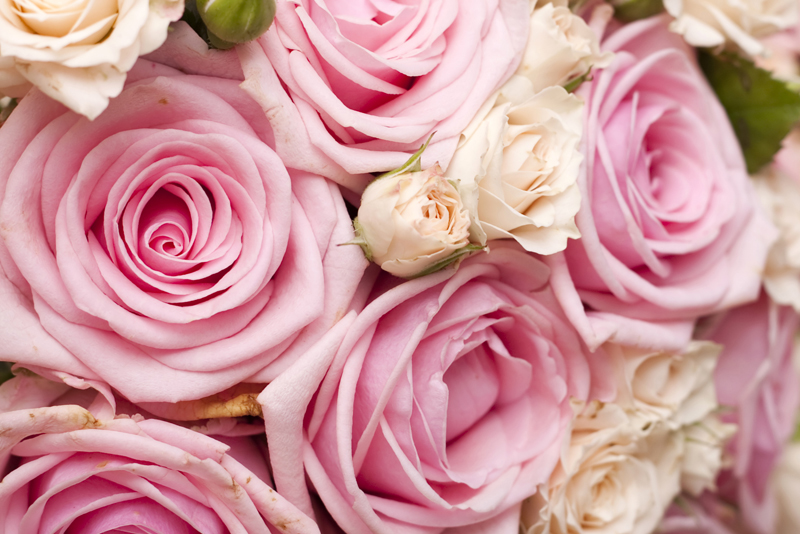 You've heard all to often that perfumes are built on notes that are classified as top, middle and base notes. Well what does that mean to you and your nose?
Top notes or Head notes
as they are sometimes called, reach your sense of smell first, forming the initial impression of a given perfume. It quickly disappears.
Since many of these tops notes are used in cooking, you've smelled them but have no clue that they've been in your perfume space. Top notes that are found in your pantry from the spice world are, spearmint, black pepper, cardamon, basil and coriander.
From the flower world top notes are bergamot, bitter orange, bois de rose and juniper berry.
When you smell perfume from the bottle, the top notes are the first you encounter. They establish the initial impression of your blend before it evaporates.
Top notes are inexpensive and easy to use. The role of the top note is to lend definitions to a perfume and give it a starting point in your imagination.
Middle Notes or Heart Notes
are almost always floral essences with the exception of herbs and spices like marjoram, verbena, cloves and cinnamon bark.
Middle notes give body to blends, imparting warmth and fullness. Sultry and sophisticated, heart notes bridge the distance between the deep heavy base notes and the light, sharp top notes.
Middles notes in your perfume blend would be your jasmine concrete, lavender absolute, nutmeg absolute, rose and ylang ylang.
Base Notes
are the deepest, most mysterious and oldest of perfume ingredients.
Base notes are stick, resinous and thick in nature. Because the base note is the scent that last the longest on your skin, it mixes most deeply with your body chemistry.
Body chemistry allows the individual to experience the same notes differently. Your skin is the base under the base note, thereby making an intimate connection between the perfume and you, the wearer.
Base notes in your perfume blend would consist of Frankincense, Sandalwood, Vetiver, Peru Balsam, Oakmoss and Benzoin.
Because most noses are not trained in what a "True" perfume smells like, you are accustomed to smelling synthetic fragrances. Synthetic fragrances have almost no natural base notes. They have been chemically manipulated to give tenacity without depth.
A good natural perfumer will understand how to blend and create a perfume without compromising the balance and beauty of the top, middle and base notes. The end result … a beautiful perfume that's been crafted and personalized for the wearer.
Life Never Smelled So Sweet!
Juliette's Website
https://www.nyrajuskincare.com


Related Articles
Editor's Picks Articles
Top Ten Articles
Previous Features
Site Map





Content copyright © 2023 by Juliette Samuel. All rights reserved.
This content was written by Juliette Samuel. If you wish to use this content in any manner, you need written permission. Contact Juliette Samuel for details.