A hockey fan costume is so simple to make and looks simply adorable on kids, it also makes for a great "group costume". If you have a hockey player in the house or own a hockey jersey yourself then your costume is just about already complete! If you don't then check out my tips on how to find one for the cheapest price possible.
The first and most important item you need for a hockey fan costume is the jersey of course. It doesn't matter what the team is, it could be your towns local team or beer league team like the Glace Bay Miners, a QMJHL team like the Cape Breton Screaming Eagles or an official NHL team like the Vancouver Canucks. As long as it's a hockey jersey it will work. If you do not have one hanging around in your house then you can easily pick one up. Now you can by one at basically any sports equipment or novelty store but lets face it, buying one there can cost an arm and a leg. Sure its great to have a brand new official jersey signed by Luongo but if the only time your ever going to use it is Halloween then why pay $200 for it? Instead check out yard sales or your local second hand store like Value Village. It might take you a little more time to sift through the racks but you can easily find one for $5 instead of $200. These are some of the jersey's I found at my local Value Village, yes some of them may be well used but don't worry about that it just adds to the effect.
Now that you have your jersey you are almost done. For bottoms you can simply throw on a pair of jeans as well as your every day sneakers, don't waste money buying brand new ones as the your everyday clothes is what we are looking for.
Your next stop is your local dollar store. Head over to the party section and look for some noisemakers, any kind will do but if you are making this costume for a baby then try to find something that rattles.
You do not need to buy a mask of any kind for a Hockey Fan costume but you can use face paint to give a bit more effect. You can do something as simple as painting GO CANUCKS GO or simply coating your face in your team' s colours you can also get a bit more detailed and paint your teams symbol.
To finish off the look you can try adding a few optional accessories like the foam hand which can be bought at any hockey game (or made out of foam bought at a fabric store) or the beer hat which comes in handy if you are heading to a Halloween party (you can get juice box hats for children). A simple (and cheap) addition to this costume is a team flag that can be made out of bristle board or foam paper.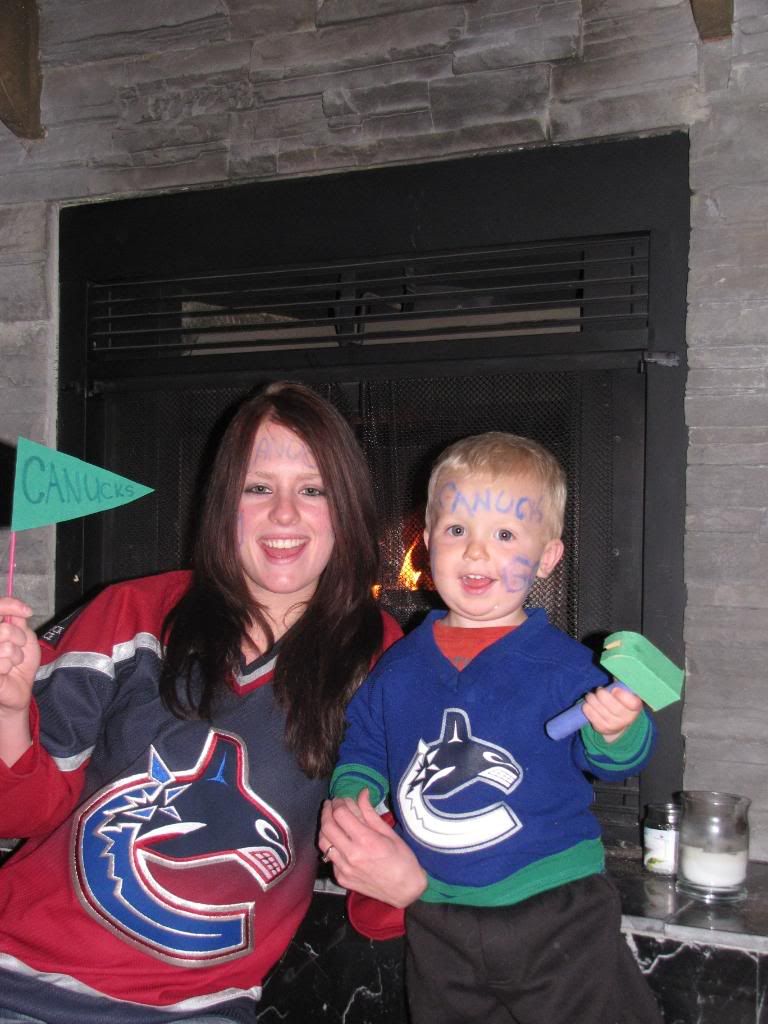 You Should Also Read:
Canadian Halloween Costume Tips
Ghost Stories & Mysterious Creatures of BC Review
Giant MacAskill


Related Articles
Editor's Picks Articles
Top Ten Articles
Previous Features
Site Map





Content copyright © 2021 by Cavelle Natasha Layes. All rights reserved.
This content was written by Cavelle Natasha Layes. If you wish to use this content in any manner, you need written permission. Contact Monika R. Martyn for details.