Five Small Steps To Breaking Mental Stress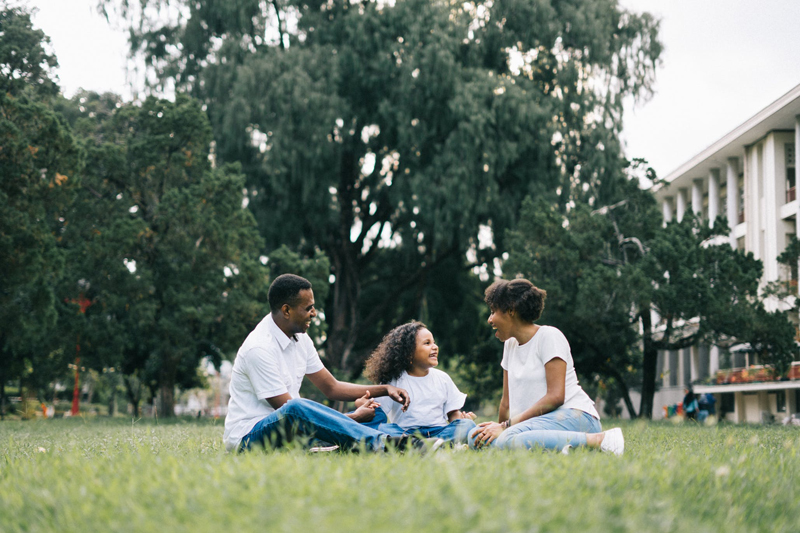 Our minds are on overload. When something is overloaded, it cannot function to its full capacity. It is imperative to unload in order for things to function correctly and to operate smoothly. It is time to take a few steps back and regain our mental health. These following five steps are not major, but will definitely get you on the right track to breaking mental stress.
Stress can arise in our lives for many different reasons. It can be from home situations, work environments, the inability to pay debts, new relationships, the inability to cope with change. It varies from person to person. And how we deal with and handle stress also varies person by person.
Some people are able to handle certain stresses well, whereas others may struggle and the stress becomes a mental block for them. Some symptoms of mental stress are:
the inability to concentrate, frequent anger or outbursts, the loss of self confidence, mood swings, panic attacks, intense fear, changes in appetite, unable to make decisions.
If untreated or addressed, mental stress can and will develop into a physical illness.
The inability to cope with mental stress, or the avoidance of it can lead to other manifestations or vices. Such as: increased alcohol consumption, eating disorders, sleep disorders, drug addiction, and things of that nature.
The First Step
The first step in breaking mental stress is to simply recognize and acknowledge the source of the stress. If able to pinpoint what it is that is causing the stress, you are more than likely to have a chance of either eliminating that stress factor from your life or, changing how you deal or interact with the particular source of the stress.
The Second Step
The second step in breaking mental stress is to prioritize. We can get overwhelmed quite quickly when we take too much on. We must begin to prioritize what is most important in our lives. And once you have prioritized, be sure to maintain a schedule that you are comfortable with. Being able to place a priority on the things and people in our lives, will help us to find a balance. Family, work, friends, fun time. Yes. Fun time. Part of our mental stress is the inability to unwind and decompress from everything that we are doing and faced with from day to day. So—be sure to make fun time part of your priority!
The Third Step
The third step is to organize. Organization helps a great deal in keeping the stress levels at a minimal in our lives. Think about it: if you are unable to keep your focus, and things are in a constant chaotic state—your stress levels are bound to escalate.
Bringing organization to your life will help you to keep things in balance. Make a daily to do list and stick to it. Complete one task at a time. Time management is key in keeping things in order and in a timely fashion.
The Fourth Step
The fourth step is exercise. Moving our bodies is a sure way in releasing stress. When we exercise, norepinephrine is released. Which helps the brain to deal with stress. It is suggested that active people have less stress than sedentary people. Exercise increases the blood flow and the oxygen that your brain is receiving. It [exercise] has been shown to reduce stress levels in numerous people. Much like making love. Yes! I said it! Making love is a great form exercise that helps to get the blood pumping, the oxygen flowing, and the body feeling relaxed and satiated.
So, the next time you are feeling a little stressed; try taking a brisk walk, a quick swim. Or, making love to your spouse!
The Fifth Step
The fifth step in helping to break mental stress is: meditation. Being able to find a quiet place and centering one's self can go a long way in breaking mental stress. Meditation has long been practiced as an effective tool in reducing stress. So much so, that many company's have adopted the practice for their employees, and have created meditation rooms, so that employees can practice meditation.
Meditation can eliminate the day's stress and give a sense of inner peace and calmness. Many people have different ways in meditating. Meditation and prayer is often a combination that many feel helps to aid them in releasing stress and finding direction.
There are different
types
* of meditation. So be sure to find out what form of meditation will work best for you, and follow it.
A Bonus Step
Here's a bonus step for you: NO! Just learning to say no, will eliminate much mental stress for many people. Sometimes people overextend themselves. Some people are just prone to always saying yes! Do yourself and your mental health a favor, and learn to say no!
These are just six small steps that you can do now to break mental stress. It doesn't cost you anything but some time and effort on your part. Aren't you worth it? Here's to a healthy you in every area: mentally, emotionally and physically!
*
Click here for Meditation types
You Should Also Read:
Dealing With Stress and Change
Economic Stress and Relationship Strife
Dealing With Depression...Spiritually Speaking


Related Articles
Editor's Picks Articles
Top Ten Articles
Previous Features
Site Map





Content copyright © 2022 by Ruthe McDonald. All rights reserved.
This content was written by Ruthe McDonald. If you wish to use this content in any manner, you need written permission. Contact Ruthe McDonald for details.