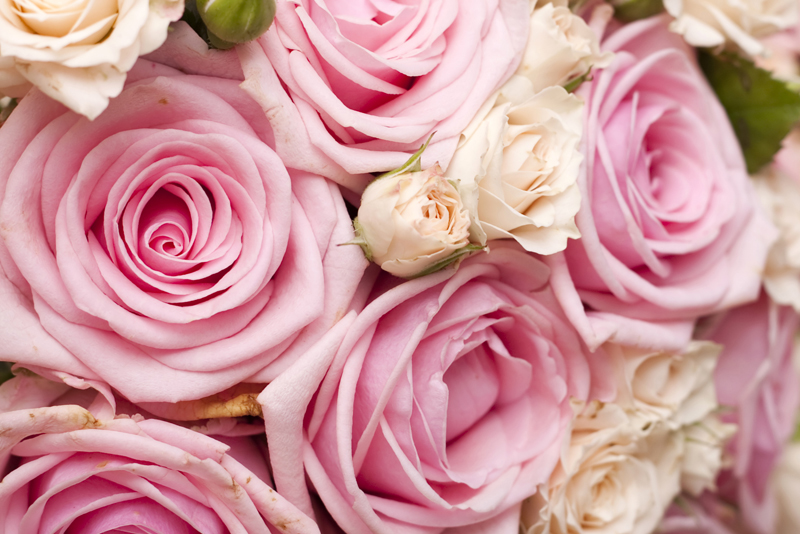 Have you ever thought about incorporating natural perfumes into your organic lifestyle? Many people who try to make more health minded choices tend to neglect the natural alternatives when it comes to perfumes.
Natural perfumes are not only a better choice for your nose, but for your skin as well. Natural perfumes have ingredients that don't harm the environment or your body.
Retail Store's, What Might Be Found in Their Perfumes?
Did you know that many of America's perfume scents are created in factories located in New Jersey? One such manufacturer of fragrances lists the following to advertise their services, "Source For More Than 1,000 Bulk Fine Chemicals, Intermediates & Active Drug Substances, Encompassing Raw Materials For Pharmaceuticals, Chemical Synthesis, Diagnostics, Vitamins, Flavors, Food Additives, Cosmetics & Fragrances"(1).
Is THAT what you want to put on your body day in and day out? Your sweet lavender scented perfume more than likely has less than 1-2% real lavender. The lavender is actually a smell created in a lab from chemicals to replicate the real plant. Do you want to spray chemicals on your skin that not only contribute to a poor air environment, but also block your skin pores?
Natural Perfumes Have A Great History
Natural perfumes have been used for centuries. Cleopatra did not have a Macy's store to visit and sample the latest Calvin Klein signature scent.
Herbs and essential oils were mixed and used to create natural fragrances that did not contain ingredients such as those of today like ethanol, of which derivatives of it are not only used in fragrances today, but also in industrial engines.
Natural herbs were used like lavender, mint, and the oils from citrus peels. By heating and using a natural process of distillation, the essential oil of the herb could be extracted and used with a natural vegetable base to dilute the strong scent and provide an easy way of applying it to your skin.
Natural fragrances also did not exacerbate breathing issues in earlier times. There is little documentation in ancient times about a large number people with breathing issues.
In modern history, asthma and allergies are commonplace. We solve these health issues by taking prescription medicines, when perhaps the solution is to use fewer chemicals in our everyday lives, including perfumes.
Benefits of Wearing A Natural Perfume
Wearing natural perfumes don't only provide a way for you to smell great naturally, but they can provide subtle therapeutic benefits to you, the wearer. Many of the plants used in natural perfumes have properties known through centuries to assist in healing.
There is nothing more luxurious to many than wearing a rose scented fragrance, but part of the happiness that comes to the wearer when wearing such a fragrance could also be attributed to the fact that Rose oil is known to have anti-depressive benefits.
Lavender is well known for it's calming properties. The oil is often used in massage practices for this reason. Spraying a natural perfume into the air or on your wrist just before bedtime can treat insomnia and reduce the stress of the day, allowing for a more restful sleep...and who doesn't want a great nights sleep!
Try researching some of your favorite scents, from vanilla to coconut...and more than likely, there's a natural perfume that exists to replace your synthetic one.
It's a healthy change for a healthier...and fragrant you!
Life Never Smelled So Sweet!
Juliette's Website
https://www.nyrajuskincare.com
Source (1):https://www.thomasnet.com/northern-new-jersey/fragrances-31332802-1.html


Related Articles
Editor's Picks Articles
Top Ten Articles
Previous Features
Site Map





Content copyright © 2021 by Juliette Samuel. All rights reserved.
This content was written by Juliette Samuel. If you wish to use this content in any manner, you need written permission. Contact Juliette Samuel for details.