Essential Oils for Natural Perfumes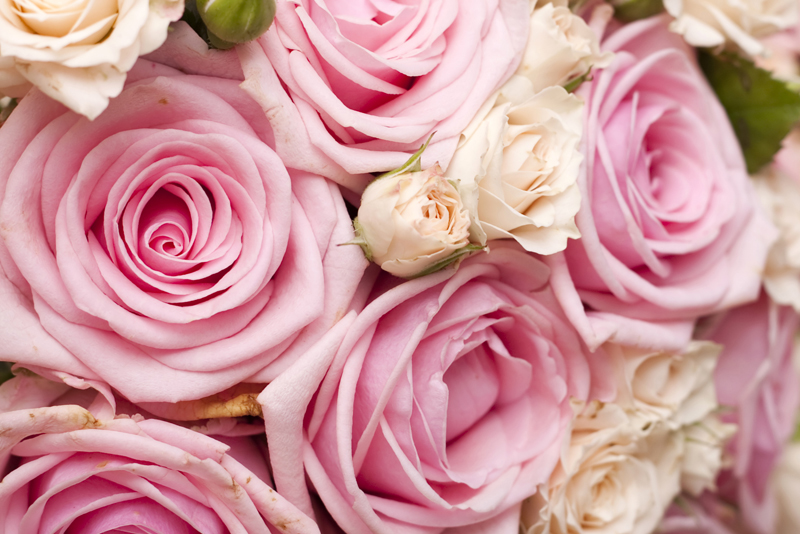 The next time you want to treat yourself to a luxurious perfume at the store...stop...and DON'T. The true way to treat yourself luxuriously is to choose an essential oil for a natural perfume. Essential oils have existed for centuries and have been used by royalty to pamper themselves, as well to pamper others.
What Is An Essential Oil And How Can It Be Used?
What is an essential oil? An essential oil is the basic nature, or oil, of an herb or plant. This oil is what exists after a process of cold pressing or distillation (in most cases) occurs. The oil generally gets its name from the plant from which is was created.
There ARE synthetic oils on the market, but I recommend doing your research and only purchasing natural essential oils. An essential oil is concentrated and will have a strong scent. For this reason, the oils are mixed, either by the company who creates the product, or by the user at home.
For convenience, you can purchase a natural essential oil that will also have a base, usually of a vegetable oil. Many use jojoba oil, which has excellent properties to mix with an essential oil. Adding jojoba oil makes the natural perfume truly sensuous.
Like the generic oils we think of, essential oils will separate from water. An essential oil can be mixed with water in a spray bottle and used immediately after shaking.
Why should you purchase and use an essential oil? Essential oils are natural, they come in most of the scents that Mother Nature has bestowed upon this beautiful earth, which means they are not harmful to you or the environment.
A store bought perfume is more than likely created synthetically, and part of the high retail cost is due to the marketing and packaging of the perfume.
An essential oil can rely on itself, because it comes from the earth, and provides luxurious uses and endless benefits to its wearer.
Some common essential oils for natural perfumes you may want to look into are:
• Orange – known for its uplifting scent, an anti-depressant.
• Lemon – increases mental clarity and awareness
• Rose – known to be an anti-depressant and calms anxiety
• Lavender – believed to treat insomnia and relax your mind. Excellent for massage oils, it's also known to relieve pain in joints
• Sandalwood - can be a memory booster, complements other oils
• Patchouli – anti-depressive scent to many, claims and also said to have aphrodisiac properties
Essential oils can be a great way to add a lavish feel to your everyday life.
There are so many uses in which you can incorporate essential oils into your life.
*
Not only can you put it into a natural perfume for your skin, but using these oils as a natural perfume for your bathwater. Just sprinkle a few drops into the water to infuse your bath with the fragrance, as well as get some of those healing benefits we talked about earlier.
*
Another way is to spray just a bit of your natural perfume onto your bed linens. Does your significant other have a favorite scent that you wear? Lightly spray a bit on a pillow, so he or she can enjoy that scent and think of you long after you have left the room.
*
Essential oils can be made into natural perfumes for men as well. More masculine scents include using oils such as sandalwood, honey, eucalyptus, patchouli and mint.
When it comes to incorporating essential oils into your life, the sky (and earth!) knows no limits. Using essential oils for natural perfumes is the "natural" choice!
Life Never Smelled So Sweet!
Juliette's Website
https://www.nyrajuskincare.com


Related Articles
Editor's Picks Articles
Top Ten Articles
Previous Features
Site Map





Content copyright © 2021 by Juliette Samuel. All rights reserved.
This content was written by Juliette Samuel. If you wish to use this content in any manner, you need written permission. Contact Juliette Samuel for details.