Chocolate-coloured Containers!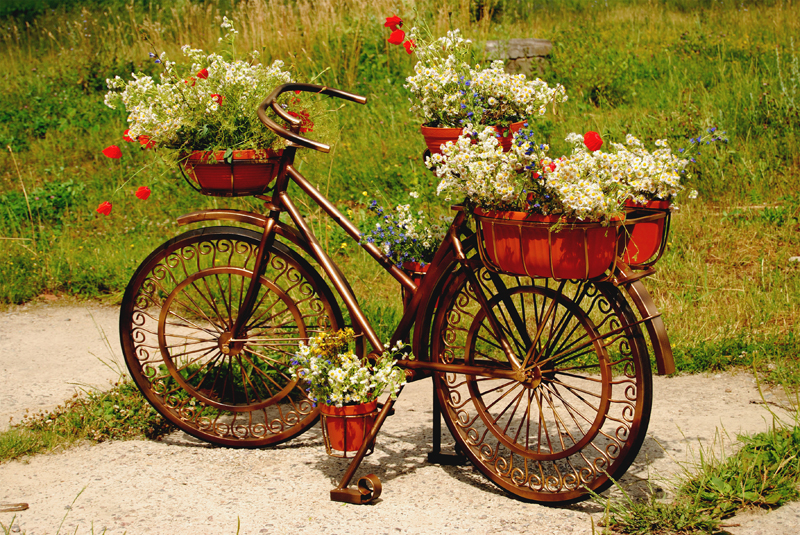 Seasoned Container Gardener or newbie, to start off, this article offers some food for thought in general about what you and why you do what you do and then asks you to consider bringing the essence of chocolate colours and fragrances into your container gardening? At the end is a long list of plant alternatives … thanks to Mike, my nurseryman, who first thought I was a little nutty when I asked him for names of chocolate plants and flowers for a theme I was planning, but then got into the swim of things and really went to town. The result? Well a choice to cover all needs I am sure – even the Easter Bunny would be pleased!

There are many reasons to plant up containers … living space; fillers; easy gardening.; themes; temporary pots; edible herbs; vegetables; decoration; container quirkiness; kids gardening; welcome plants … oh my, I am sure you can add a couple more of your own. But when you think of it, growing plants in containers can be arguably considered an artificial method of gardening, no matter what the reason. Think of it.

Combining different plants with different needs and styles in contained pots where extra care is required for watering and feeding and placement may be considered unnatural in some quarters … yet all gardeners from flat and apartment dwellers to gardeners with indoor pots or those with large sprawling gardens all enjoy gardening in containers.

Ah Gee! The plants don't mind being contained, many have adapted well to being potted, and others have been especially bred for containers. Many a containers-only garden has thrilled a visitor just as easily as one of the famous displays we read about. I am sure there are some containers to be found at Sissinghurst – have you been there? Did you see any? Let us know please!

As long as your containers are always well-stocked, overflowing, abundant and generous, well then, they will look stunning and more than anything you will find your care and efforts most satisfying if you do something everyday in your garden. Right now … why not go and pick some tomatoes … or a rose… or a posy of bits and pieces for fragrance and a pretty patch in one of your favourite rooms?

But now; having thought about that, let's move on to our main theme for today being chocolate.


CHOCOLATE! Studies have suggested that this 'food of the Gods' has an almost mystical esteem placed on that gooey melty wonderful warming foodstuff that has a never-ending place in our lives! And what is more, that it has anti-depressant and anti-stress qualities; it helps lift your mood, comes in all sorts of shapes and forms, is likely to be found in most homes as an edible … so why not warm up your garden with the rich colours and fragrance of 'chocolate' plants?

Chocolate shades and their contrasts are a wonderful mix to consider. They have rich qualities both in colour, fragrance shape and texture and offer any Container Gardener a really fine looking effect. These plants introduce shadows, they add or suggest depth and mystery that any landscape designer (and architect) will agree with, and there you are, the Container Gardener, with this choice in your hands.

Of course when it comes to horticulture, those plants that are described or thought of as black are not a true black or brown as many-most include pigments of deep purple, maroons, browns, russets, bronzes, burgundy and even deep pinks that go too. They can provide strong accents or even serve as a foil to lighter coloured foliage and flowers. Sunlight plays a good part here too and a plant at sunrise with the sun's softer beams can look very different from the same plant with the rays of sunset picking out its tones and shapes at the end of the day.

You have seen, you have done and you have enjoyed combining colours in all sorts of ways in your containers so here too is a really nice way to ensure that your chocolate chosen plants are offset by the many options available. Lime green? White? Apricot? Grey? Cream? Mauve? Decisions, decisions. You already have many of these somewhere I bet, so even some transplanting and splitting and dividing can offer ways to save on your gardening budget as well make your containers look outstanding and renewed.

One of my favourite multicoloured leafy plants is the humble Coleus. It does better in dappled shade/sun and the effects are just too beautiful for words. Chocolate-coloured foliage looks good with any colour that makes it come alive … try hot pink cosmos, or lime-green nicotiana or that wonderful versatile shrub Sheena's gold.

The grey foliage of santolina or lavender or Artemisia in a large mixed pot with an accent plant like Heliconia caribaea 'Black Magic' looks good. Have you ever grown 'Blue Peter' runner beans? These long deep purple beans in clusters next to its own soft green leaves look great and taste good too. Speaking of edibles, there is the bell pepper called 'Chocolate Beauty' and another called 'Sweet Chocolate' and don't forget the purple cabbage and ruby lettuce. Some herbs are good too, like dark leaved basil, sage, bronze fennel and aubergines (eggplants). Mix and match your vegetable and herb containers to great effect with leaves and flowers to backup chocolate browns and purples. But these in turn pay back by highlighting and complementing the dark centres of sun flowers, rudbeckias and echinaceas.

Oh my, try the bearded 'Black Watch ' Iris next to Iris 'Wild West' (apricot!) or ask for Strepto carpus 'Black Panther' or see if you can find Ophiopogon planiscapus 'Black Dragon' or even a simple black pansy hybrid. The chocolate colour of Phormium tenax 'Rubrum' goes very well with soft pink dianthus as a surround or asters too. Then there are many bromeliads like Neoregelia carilinae that have striking rich burgundy foliage. The softer purply-green mixed foliage of the Alocasia 'Midnight Magic' is hard to beat for beauty.

Hemerocallis 'Winetime' offers a deep claret colour with a bright yellow centre, or Cosmos astrosanguineus 'Chocolate Cup' a nice red wine, then there is an exotic plant Aristolochia macrophylla that has orchid style blooms and chocolate markings with a lime green throat (climber). For bigger containers with one or two specimen plants there is the Canna, 'Pink Phasion' with its multi-striped broad leaves and for more foliage look at Acalypha 'Cherry chocolate.' It is a feast for the eyes I tell you are if you go with this idea in any format – big theme or just a couple of interesting plants to remind you of this food of the Gods, then you are spoilt for choice and in for some real fun.

P.S. Watch your container colours … your theme needs to be continued and will fall apart if you use silver or yellow pots!

What do you want your container garden to do?


>>>>>>>>>>>>>>>>>>>>>>>>>>>>>>>>>>>>>>>>>>>>>>>>>>>>>>>>>>>>>>>>>>>>>>>>>>>>>>>

The choice is yours! This list will help you make it! Besides the ones mentioned above look out and ask about these…

FLOWERING plants with chocolate, burgundy, dark maroon or black colours include:

Diascia 'Ruby Fields' or Hebe 'Simon Delaux'
Bearded Irises 'Wild West' or 'Persian Berry' or 'Burgundy'
Iris Louisiana 'Black Gamecock' or the black pansy
Pentemon 'Sour Grapes' or 'Black Bird' or 'Burgundy'
Gaillardia 'Burgandy' or Hemerocallis 'King Kong' and/or 'Winetime'
Salvia splendens 'Salsa Burgundy' or Salvia greggii 'Purple Bells
Dianthus 'Princess Purple' or Salpiglossis 'Chocolate Pot'

FOLIAGE plants with chocolate, burgundy, dark maroon or black colours include:

Trifolium repens 'Atropurpureum' or Ajuga reptans 'Purpurea' and or 'Caitlins Giant'
Berberis thunbergii 'Atropurpurea' and 'Red Jewel'
Acalypha wilkesiana 'Macrophylla' or Phormium tenax 'Atropurpurea' one of my favourites I have two square containers, one of these in the centre with a circle of white stones and a living filler/spiller mulch offered miniature ivy. Oh so simple. Oh so pretty!
Phormium 'Chocolate Baby' and 'Bronze baby' or Begonia semperflorens
Pennisetum setaceum "Rubrum' or Lobelia cardinalsis 'Queen Victoria
Alocasia 'Midnight Magic or Heuchera micrantha 'Palace Purple'
Oxalis corniculata 'Purple Fantasy or Coprosma repens 'Copper Bronze and or 'Yvonne'
Leptospermum scoparium 'Cherry Brandy or Prunus cerasifera 'Nigra' and not leastly if lastly … any of the Acer palmatum cultivars.

................................................................................

CASUAL VISITOR … and just browsing? Why not sign up to the Container Garden newsletter? It won't matter what space or how many pots you have or even how much time you have to spend in your container garden; what will matter is that you get our reminders and good advice and ideas all in one interesting article.






You Should Also Read:
Sense-sational Containers
Decor Themes
Peaceful Pots - Go Zen


Related Articles
Editor's Picks Articles
Top Ten Articles
Previous Features
Site Map





Content copyright © 2023 by Lestie Mulholland. All rights reserved.
This content was written by Lestie Mulholland. If you wish to use this content in any manner, you need written permission. Contact Lestie Mulholland for details.