Medieval Party Costume Ideas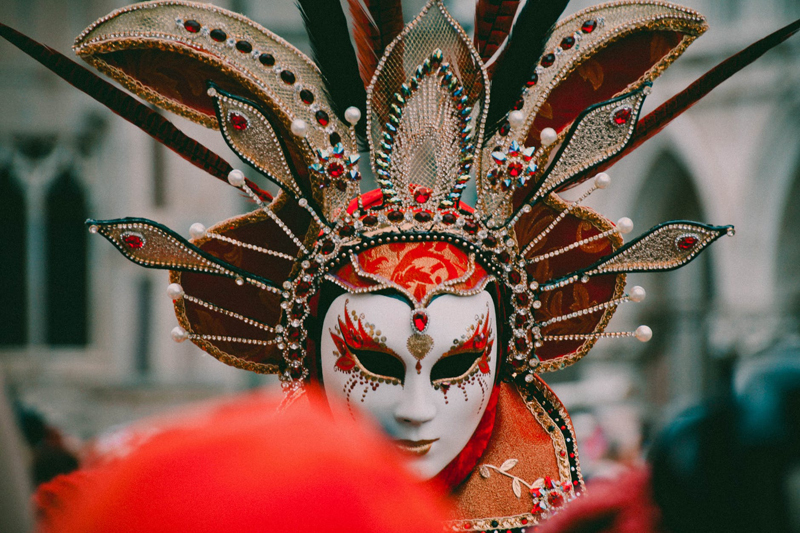 Costume parties are the most fun! Themed costume parties – where instead of everyone wearing whatever they please, a specific theme is chosen and each attendee wears a relevant costume – are even more fun.
The hostess can decorate with the theme in mind, and each attendee's costume will add to the ambiance of the party. Medieval costume parties are particularly interesting: From Robin Hood and Maid Marian to a knight in shining armor accompanying a fair damsel (in or not in distress), each attendee adds to the atmosphere with his or her costume.
The hostess will provide the "castle" (easily done with old bedsheets and some paint to make the walls of an apartment look like an ancient castle's stone), suitably medieval refreshments and (hopefully) some medieval party music. The guests will have to do their bit by dressing appropriately. Medieval costumes are difficult to find for rent and horribly ill-fitting, even if you can rent them. Thankfully, medieval costume patterns are easy to find and to use. If you make your own costume, you will be yards ahead of the person who rents an old used dress from the Halloween shop. It will fit better and you will look absolutely marvelous.
It will take a few hours of work to make, but in the end you will have a fabulous costume. First, of course, you need a sewing pattern for a medieval cotehardie. (Note: Men's and women's cotehardies are pretty different, but if you know what you are doing you can get attire for both out of the same pattern.) Second, you need a sewing machine (or if you're really hardcore, you can handsew with a needle, a pair of scissors, fabric and thread to match.) Third, you need some quiet time to actually make up the garment. A good pattern – like the ones linked to below – will have not only excellent instructions but also diagrams of the various stitches you'll need to sew if sewing up by hand. That puts you much further along the path to awesomeness than starting from scratch or using another, lesser, pattern.
Once you have all the ingredients assembled, all you need do is simple "bake the cake". Fret not; follow the instructions and you will be successful. Sewing a medieval dress isn't any more difficult than sewing regular clothing. You just cut out the pieces, pin them together according to the instructions and stitch them up. If you need help, you may be able to find a friend who sews or a local seamstress to help you. Or, if you order the pattern from Reconstructing History (recommended below) they will help you over the phone if you get stuck.
Once you have finished, try on your new medieval party dress and look in the mirror. You should be very proud of your hard work! On the night of the party you will be like a princess, feel more able to get into the spirit of the costume party and have much more fun. Don't forget, now you're all set for Halloween.
Medieval Costume Patterns
Sewing Pattern for a Medieval Cotehardie


Related Articles
Editor's Picks Articles
Top Ten Articles
Previous Features
Site Map





Content copyright © 2019 by Kass McGann. All rights reserved.
This content was written by Kass McGann. If you wish to use this content in any manner, you need written permission. Contact Brandi Ford for details.