The Continued Fight For Justice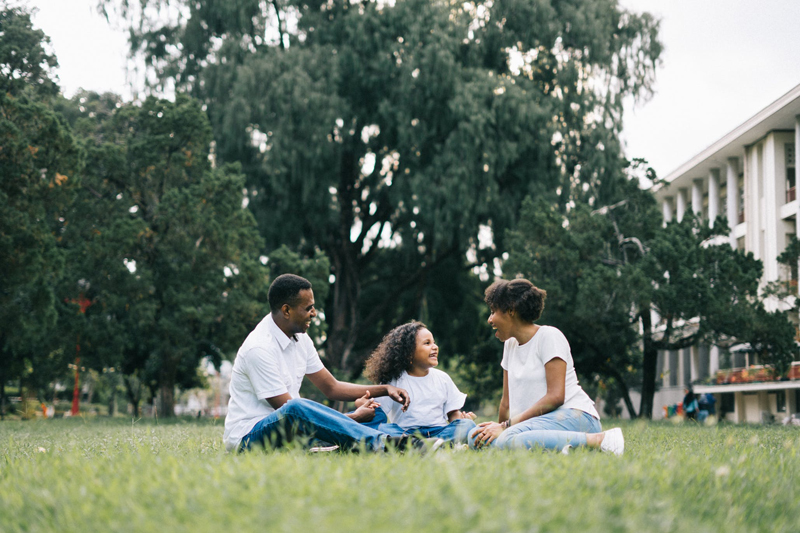 The lessons for black children are a lot different than those of many white children. Sadly, it is something that is necessary and not optional. The targeting of our black males continues to increase. With the current state of racial affairs and racial tensions continuing to be a hotbed for discussion;
steps are going to have to be taken to to ensure not only the safety of our children, but every person of color that is subject to profiling or scrutiny just because of the color of their skin.

In light of the tragic death of seventeen year old Trayvon Martin, on the night of February 26, 2012, there has been unrest in the streets of Florida, and spreading quickly through many urban American cities. Protests are being formed and held to outcry the injustice that has occurred once again to another young black male, and the unforgiving way in which his killer has not been arrested and held accountable for his heinous actions.

Returning from a nearby 7-11, Trayvon noticed that he was being watched. He placed his hoodie over his head and began to quickly walk toward the house.

The person watching Trayvon was self appointed neighborhood watch leader, George Zimmerman. Zimmerman took it upon himself to follow Trayvon. He called 911 in which the operator instructed Zimmerman not to follow Trayvon.

Zimmerman did not follow the operators instructions. Instead, he pursued Trayvon. An unarmed, seventeen year old, 100 pounds lighter than himself, and in the end, shot and killed him while he was crying for help. Zimmerman stated that he used his registered 9mm handgun in self defense after a confration with Trayvon Martin.

The family of Trayvon Martin say the account from his girlfriend completely contradicts his killer's self-defense claim. Trayvon was on the telephone with his 16 year old girlfriend when he told her that he was being followed.

In a press conference on Tuesday, the Martin family's lawyer, Benjamin Crump detailed how the unnamed girl –who has been traumatized by Martin's death– was talking to him on his cell phone in the minutes leading up to his death, and heard the altercation with his killer.

Another young black male's life is taken. Why? The parents of Trayvon Martin believe it was because of the color of his skin; as do many others. In the current climate of racial unrest, and the continued profiling of people of color, how can one not come to this conclusion?

In the past four years since the election of America's first African American President, racial tensions have soared. Or, is it that racism has just been uncovered in places that were once hidden? The true intent of people's hearts are coming to light. The racism that was once able to be covered by false
smiles, and insincere kindness has been unmasked due to fear.

Fear of what? Fear that things were no longer going to be as they used to be? Fear that black Americans were going to take advantage of a black President and forget who they are and where they belong in this America?

A little harsh? Maybe. Or maybe it's the truth. Black people have long been speaking about injustice, and especially about the way in which our black males are treated. As black Americans make up only 13% of the American population; how is it that minorities are 66% of the prison population, and 40% of all minorities in prison are black men?

There are more black males in prison than in college. African Americans receive 50% more prison time for the same crime committed than white offenders. Black men will do more time than white men overall. This continued to lead to a ripple effect through out our communities. The attack on black males is reaches far beyond just the individual; but every community, every city, every black family as a whole.

The murder of Trayvon Martin has once again placed the spotlight on the severe injustice that continues to flow within the shores of America. There is nothing United about these States of America when we continue to suffer the horrid acts of racism and injustice. When we are still being judge because of the color of our skin. When we are still being pursued and enslaved. When we are still being sought after for extinction.

There must be something mighty powerful about Black people that can cause such fear and hate from people that are the majority. What is it about the 13% that can make the 60% feel uneasy and unsettled, and as though they have the right to continue to oppress and enslave a people?

This lesson was learned for sure: It is a fearsome and terrible thing when a people begin to band together, unite, organize and fight for what is right while laying aside all disagreements and fears.

Standing for justice is more than fighting against injustice. It is the decision to come together—regardless of race or creed or ethnicity—and fight with the mindset that I am my brothers keeper, and injustice for one is injustice for all.

May the family of Trayvon Martin, and every person represented by Trayvon Martin receive justice in this lifetime.
You Should Also Read:
Black In America
The Dichotomy of Black Life
The Future of Black America


Related Articles
Editor's Picks Articles
Top Ten Articles
Previous Features
Site Map





Content copyright © 2023 by Ruthe McDonald. All rights reserved.
This content was written by Ruthe McDonald. If you wish to use this content in any manner, you need written permission. Contact Ruthe McDonald for details.