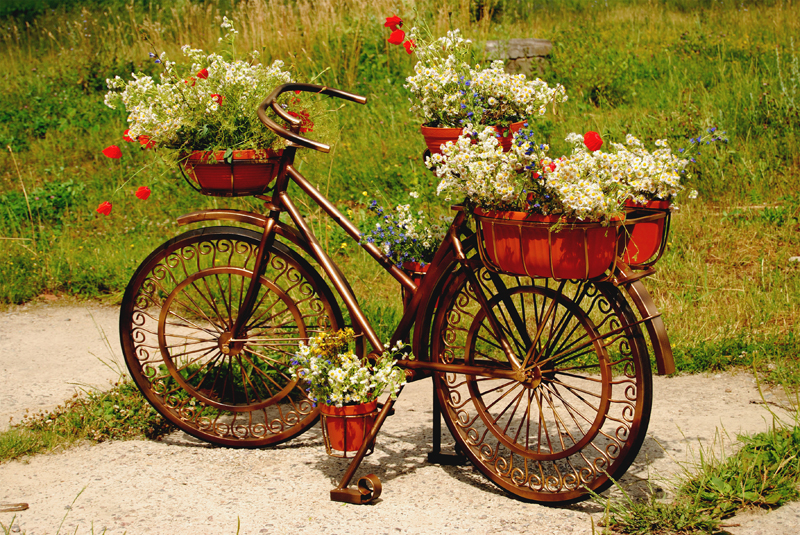 What do you think of when you see the word PALM? Tropical islands and not for me? I hope so for the first (because it lifts the spirits not so?) and I hope not for the second – because a palm in a pot can be for everyone and anyone.

On your balcony as a focus or specimen plant or on your table, palms grow inside and in dappled shade as well as in stronger sun – you just have to choose the right one for your growing conditions and there you have it. They come in a good range of sizes, growth habits and leaf shapes so there is certainly one to match your needs, there are even low light palms (speak to the nurseryman to get one if this is what your space dictates)

These leafy frondy beautiful plants add a decorative element to any space, grow upright, have a spread to suit and while they are well suited to containers, they need good drainage and mulching … a little more on this further down in this article. Still with the advantages of palms as container plants; they are versatile, blend readily with all styles of gardening really (even formal) and best of all, by containing them, they become root bound and so slow down and become more compact, just right for your balcony or patio space. Do you happen to have a bright and largish entrance hall for you home? They'd look good there too – believe it, they are not only for hotel courtyards and high tea!

I have a friend whose house design is a square around a central atrium in which she has four gorgeous palms offset by a smallish water feature – oh so calming and elegant. Just to finish off a picture in your mind that may suit some, she plays the violin and is part of a quartet. Sometimes she holds soirees at her home, and maybe it is the company and the chatter and the wine and the MUSIC that make the palms there react so – but they really are beautiful and obedient and very well behaved – or so she says.

Potted Palms are not fussy; they are relatively easy to grow and care for and just suited to containers because of the compact and comparatively shallow but dense root system. Another good thing about the root system of a palm is that it doesn't really branch out so they can be transplanted (into bigger pots if necessary) quite easily. Of course you will make the call as to whether to stake it while it is settling into its new home – given that you do decide to repot it at anytime.

You need to choose a good potting mix (Hah! of course you would choose that for your plants) and thoroughly mix it with some store bought mature compost (not smelly!) and of course you will use a general fertiliser as palms do need to be fed, but small bits for their slow growing habit rather than too much; err on the side of too little. Any controlled release food as pellets or sticks would go well, blood 'n bone food mix and even organic liquid fertilisers can also do the job.

PLANTING YOUR PALM
This is quite easy even if you have had limited experience in the 'garden' in general, and anyway common sense will guide you well. The basic rules include:

* Choose the right plant for your designated spot and conditions. Do not let the palm fronds touch the wall and there should be enough space so that walking past the plant, the fronds are not touched and brushed – they may develop brown tips and besides not looking so nice may even die. They are singular plants and need their space.

* Make sure that the pot you use is a good size (more wide than tall) and that it has good drainage. Use a drip tray to protect your floors etc but do not leave the plant with wet feet, not many plants like this anyway.

* Use a soil and compost mix that is free draining but one that also holds moisture (I hear that bits of gardening foam does well too). If potting for the first time, add some bonemeal. If the soil is too free draining you will have to water more often than not so for low-maintenance gardening or 'no-time-to -do -much' gardeners, get this right and what do they say – Bob's your auntie

* Prepare your pot by placing gravel or pots shards over the drainage holes, add the soil mix then plant the palm – leave the roots alone, don't fiddle with them or tease them out. Put your palm to bed snugly, leave some space for mulch, and then water till it drains out of the bottom.

* After placing it in position, let it be then take the water that has drained into your drip tray and re-water the plant and wait. Whatever water drains through again, remove from the drip tray and use to water any of your other containers (remember it's good even if the water is brown. Sit back, admire your work and smile).

PALM PESTS
There are a few but mainly you will/may find mealy bug. Just take an ear bud drenched in methylated or surgical spirits and touch them and they won't come back (or spray with a watery concoction of surgical spirits). I would not use meths in this way - it has a distinctive and not so nice scent.

BEST CHOICES
There are thousands of palms, but as usual there are some favourites … get some advice from your nurseryman but the following are good for containers:

Kentia palms; Golden Cane Palms; Rapis Palm or Cabbage Palm (this last one can even tolerate a light frost). Being pot bound will slow down growth, but if after a few years your palm has grown too high, give it away to someone what has space for it – remember you can never cut the top off a palm as you can trim other plants and shrubs. If you do this, you are likely to trim the centre growth point and your palm will die.

What is so nice about a palm is that it offsets everything else – the pot you choose, the other pants nearby, the poolside container display, the architecture of your home … but guess what? - it is the palm you notice too! Wonder how they manage to do that?

What do you want your container garden to do?

P.S. What does Bob's your Auntie mean – do you know?
................................................................................

CASUAL VISITOR … and just browsing? Why not sign up to the Container Garden newsletter? It won't matter what space or how many pots you have or even how much time you have to spend in your container garden; what will matter is that you get our reminders and good advice and ideas all in one interesting article.



You Should Also Read:
Espalier - How to Trellis a Tree
Potting a Tree in a Container
Training a Standard


Related Articles
Editor's Picks Articles
Top Ten Articles
Previous Features
Site Map





Content copyright © 2023 by Lestie Mulholland. All rights reserved.
This content was written by Lestie Mulholland. If you wish to use this content in any manner, you need written permission. Contact Lestie Mulholland for details.