Smile with SLENDERBERRIES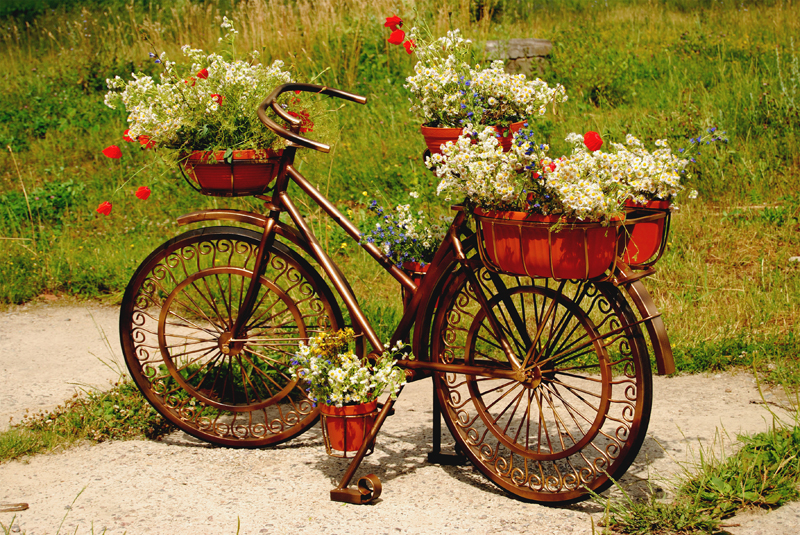 'Ex Africa semper aliquid novi …' as Pliny the Elder said and why not 'Out of Africa, always something new.'Indeed – here is something that will knock your socks off!

THE SLENDERBERRY BUSH (Phatistica nomawreehe)

The most well known genera in the fynbos family, Bruniaceae, are the brunias more commonly known as 'stompies' and the berzelias known as 'kolkol' and these groups are usually used as cut flowers. But another genus in this family, not so commonly found or known, are the phatisticas, known as 'slimmers.' Its common or garden name of 'slimmers' comes from the Koisan peoples living in the area who first identified the weight loss properties of the fruit from this bush and who have been using it for a very long time as such. Modern science only found it some four years ago growing wild in the Karoo and have just finished the first round of clinical trials on the effects of using the berries as a health and herbal remedy for quick and healthy weight loss.

There is an indigenous nursery some way out of town that has been closely involved in and specialises in the propagating of plants indigenous to the Southern African region. They grow quick-barking trees, creepy groundcovers, medicinal shrubs, aloes and bulbs all in the name of good horticultural practices and research. Of course they also have an active nursery selling to the public – albeit these specialised plants only.

The Phatistica nomawreehe is a small-leafed quick-growing thorny shrub (it can be trained into a hedge and or a creeper or even as a topiary like Plumbago or Star Jasmine) it is colloquially also known as the Skinny or Slender Bush. As of now, only one cultivar has been identified.

Easy to grow, the Skinny Bush yields a bitter, red berry fruit that is crushed or juiced or dried. Like water in its three different states (steam, water and ice) the Slenderberry in used for different reasons depending on its state. Juiced it is used as a dye for carpets and clothing etc., sun-dried and powdered as an additive for spicy cooking and when crushed freshly (to which you add a pinch of salt) and made into a tea (to be sipped slowly) it is used as a diet supplement for quick and permanent weigh loss.

The dark red fluid that weeps from the berries tells that it is ripe and ready for harvesting and the berries grow in clusters. Like bell peppers, they start off yellow, go green then turn red. They also say you should stop and think when they turn red. Other parts of the plant are used for ethnic crafts. For instance, the bark is used for dyes and dental floss, the roots as an alternative for boiled potato and as a source of 'drinking' water in the arid areas of the Karoo. The fleshy leaves are used also for a tea; but while full of amino acids and trace elements; this needs a spoonful of sugar to make the 'medicine' go down because in truth, it is too bitter a pill to take otherwise (as healthy as it is).

Difficult to harvest as the thorns are long and grow in all directions – a farmer I spoke to has had much success in using the specialised nail cutters you can buy in dog grooming parlours; Koos van Yoos said "I have been growing the Phatistica nomawreehe, called the Dinnybos in Afrikaans for some years now and it was by chance that we found out about the weight loss properties of the fruit. You see, my sister was visiting and she drank some of the juice by chance and lost 7.75kg in the two weeks she stayed with us on the farm; then when she went home she lost another two then another four in the month following." It seems that a little goes a long way too if she is to be used as some sort of control benchmark, as she is very sure she only had the juice once. "When I spoke to the local traditional healer he just laughed and said he could have told me all about the Dinnybos if only I had asked."

The last bit of info that has been released on this plant so far is that is it frost resistant, it has a non-aggressive root system, it is a 'good grow' for containers and that in the ground can be used as a security edge because of its thorns. The plant is water wise and if a person decides to use the fruit as a weight loss measure, one needs to drink a lot of water once taken for medicinal or weight loss purposes – though even this is not worrisome as the research material states "anyone taking this liquid feels naturally thirsty and is led to the water and drinks."

PLANTING YOUR SLENDER BUSH

The usual rules apply when it comes to containers, this fascinating and useful plant needs a good source of sunshine (at least 8 hours a day), a sandy soil is better, should be kept moist if grown in a pot (adapts to the water source) and is a prolific producer once the first harvest is done. It produces fruit 3 times a year and is dormant in winter. The bitter leaves and fruit do not have natural pests though the bulb-borer is known to attack the juicy roots. I asked Yoos about flowers and pollination and he said that there are no flowers.

Apparently South Africa is getting ready for an avalanche of requests from the international markets for this plant but can only guarantee that the weight loss results works for South Africans at this stage of research, having only been tested on South Africans. Export as such has still to go through the stringent laws of plant transmigration even though several countries have requested information already. More research is expected to follow hard on the heels of the draft white paper already sent through to parliamentarians by 1st April this year - hey! That's today!

Oh my! Can you believe it? That means April Fools day is upon us … Easter and Pesach are coming up fast … and wasn't New Year's resolutions time just a little while ago? Don't we say that time really passes fast for those who don't want it to pass quite so quickly? "I grow old, I grow old – I shall wear the bottoms of my trousers rolled!"

What do you want your container garden to do?

................................................................................

CASUAL VISITOR … and just browsing? Why not sign up to the Container Garden newsletter? It won't matter what space or how many pots you have or even how much time you have to spend in your container garden; what will matter is that you get our reminders and good advice and ideas all in one interesting article.




You Should Also Read:
Smile with CLEVVA Containers!


Related Articles
Editor's Picks Articles
Top Ten Articles
Previous Features
Site Map





Content copyright © 2022 by Lestie Mulholland. All rights reserved.
This content was written by Lestie Mulholland. If you wish to use this content in any manner, you need written permission. Contact Lestie Mulholland for details.