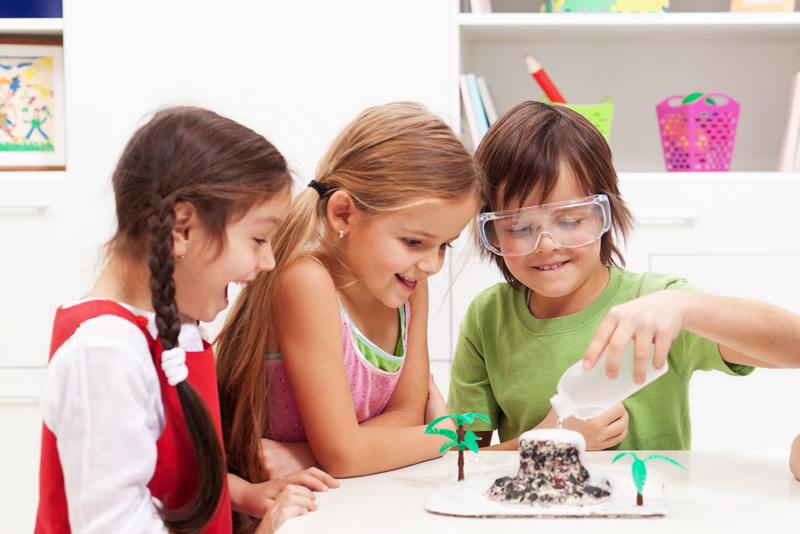 It's natural for girls to want to look pretty. After all we give them all the right reasons to want to. It is necessary to support her beauty. This helps with her self-esteem and confidence.

The care of girl's body is only important to her when she has involvement. Girls of all ages should be able to care for their own body independently. This should be as soon as she can put on her own clothes. To help with that I've listed some tips for care. Girls with their own care products feel better about their bodies.

I'd like to show you how girl's can grow up happier women if they appreciated their natural beauty as the real beauty (the way nature made them).

HAIR

I recommend hair to be washed weekly of all kinds. She should use a good conditioner or a moisturizing shampoo. The scalp breathes better which then promotes healthy growth.

NAILS

She should keep her nails cut just above the tip of the finger. Cuticles can be cleaned gently for healthy nail growth. Nails should be cleared from dirt daily. They should be buffed, filed and soaked in oil weekly. Soft color can be added for fun.

HANDS

Her hands are the gentle part of her. They should be washed after bathroom use, after playtime and before and after eating. Frequent hand washing during sickness or while exposed to others that are sick is a must. A good moisturizing lotion can help her hands become softer. Buy your daughter her own lotion. This will help her with the care of her body. To cut down on germs she could carry a hand sanitizer.

BODY

I recommend washing the body daily in all areas. I recommend buying her, her own liquid or bar soap so that she can take great pride in caring for her own body. Throwing in a soft scrub brush and favorite fluffy towel will help with the self maintenance of girls. It encourages them to feel like they are in charge of keeping themselves clean no matter what. I will share my milk and honey homemade mixture for face and bath one day. It leaves the skin feeling wonderful.

MENSTRUAL CYCLE

Girls should go to the store with their parents to buy products needed for caring for her body during each month when her menstrual cycle comes around. Her products should be located in a private area specifically for her, not disturbed by anyone else. It should be discussed which products feels better for comfort and performance. If the product is uncomfortable it will not feel right and it will cause leakage. She will then have soiled underwear that will need aggressive attention. Girls should change when she feels the product is soiled. Changing frequently helps with cut down on odor and leakage problems. She should wipe with sanitary cloths before replacing each product. Wiping after every change cuts down on menstrual odor. Every girl likes to smell good.

FEET

A girls feet is one of the most important parts of her body because her feet must carry her everywhere. Nails should be clipped weekly for healthy growth. The heels of a foot should be rubbed with a Shea butter, coco butter, petroleum or vitamin e daily. My daughter and I make our own balm for the feet. There is no reason why your feet can't look as good as your nails. The nails can be painted for fun with soft colors!

LIPS

Girl's lips should be moist and soft. She should use a moisturizer before going to bed. And a moisturizing lip balm, flavored Chap Stick, or lip butter for day use. They have all forms of lip therapy in clear or color tent. For those creative girls you can make your own lip balm. I do with my daughter. She has a variety of lip balm. I made her honey balm with real honey, strawberry balm with real strawberry and coconut balm with real coconut. Needless to say when I go grocery shopping I shop for her and the family. I use a petroleum base, vitamin e base, honey base or virgin oil base for moisture. Have fun!

The beauty she discovers after the glow of therapy to the body is priceless.
Good-looking girls ooze confidence. Let her enjoy her birthright - natural beauty. It is a great gift. She should take care of her gift with utmost care. Help her care for her gift. Have fun!

Live, Laugh and Love
"Making a difference in the world one person at time"

You Should Also Read:
I Am Beautiful Because


Related Articles
Editor's Picks Articles
Top Ten Articles
Previous Features
Site Map





Content copyright © 2023 by Tuculia Washington. All rights reserved.
This content was written by Tuculia Washington. If you wish to use this content in any manner, you need written permission. Contact Tuculia Washington for details.