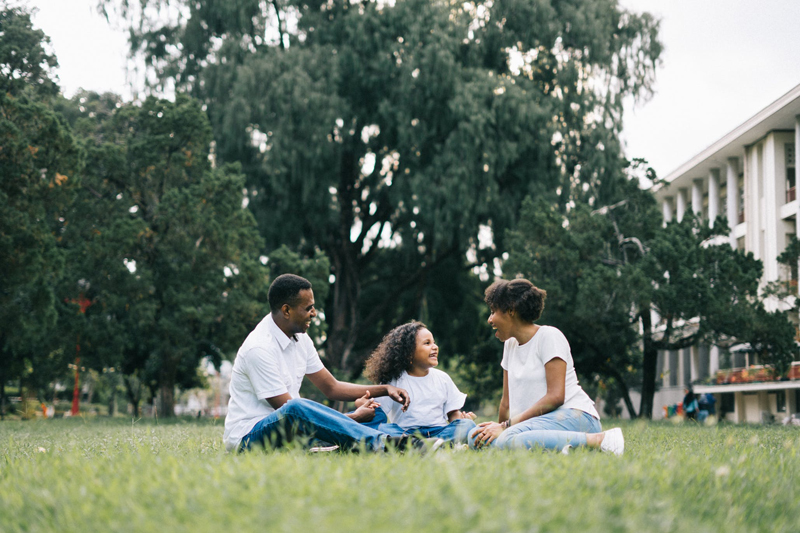 What a year already! Can you believe it is Easter season again? I love this time of the year. I love Springtime. Everything is new and fresh. The flowers are blooming; the leaves on the tree are growing. Ah! The fresh air and the sweet smells after the rain. Wow! I just love it!

I cannot help but to think about my family and the long standing traditions that we practiced as I was growing up. My Grams, and Nana, as well as my Mother always made it quite clear the reason for the Easter season. But let's face it: how many children do you know are going to really stop and think about the true reason for the season, when they have spied that big Easter basket filled with chocolate, yellow marshmallow chicks, and jelly beans? Uh-uh...thought so!

My brother and I, along with our host of cousins were a rambunctious group of children. Way too many to count! We would descend on my Gram's home like it was a candy store and toy store all at once. But my Grams was prepared. She loved it! And we love her. My Nana would have come over the night before, and they would be in the kitchen preparing a feast. But not before my Grams boiled the eggs and colored them for each of her grandchildren.

My Grams house was never empty. There was always some child around (usually me), poking around and asking a million and one questions! What's this? What's that? Who's that for? How do you make that? What are you making? Can I taste that? Yup...that was me! And my Gram loved every bit of it.

As my Grams and Nana would be up all night, all the grandchildren would be sleeping and dreaming about how big their Easter basket was going to be, and how handsome and cute they were going to look in their new clothes. You know the clothes: Patent leather shoes, white tights, shawls, frilly dresses in either pink, yellow, blue or light green, with Shirley Temple curls! Don't forget the hats! And the boys with their little blue suits, ties (that they couldn't wait to take off!), and sharp shoes and trench coats! Oh! Those were the days!

We'd all go to church, where the pews were packed with people who have not been there since last Easter! And we'd try to listen to the message, but our minds were too busy on our Easter basket and who had the most candy. After services, we'd be in front of the church taking pictures. Group shots of all the cousins. Then followed by shots of the siblings, them families, then the entire family. After all the photos were taken, we'd load up in the van and cars and head over to Grams house, where the real fun was about to begin!

Walking into my Grams kitchen was like walking into a five star restaurant. The delightful aromas would hit your nose before you even opened the door. It was a sensorial feast for our noses. Our stomachs would begin to rumble, and our tongues salivating. We couldn't get in that house quick enough. However, we knew the first rule: Change out of your Easter clothes before you attempt to eat anything. The second rule: No candy before dinner, but we could eat the colored eggs. Now, do you really think we didn't swipe some candy? I laugh just thinking about how it would be one of our Uncles that would slip us some candy before dinner.

When it came time for dinner, all of us would gather around my Grams dinning room table. We'd bow our heads and prepare for the prayer and the blessing of the food by our matriarch, my Nana. She'd pray and pray and pray...and pray some more. All the children would be looking around the table at one another. Our mouths watering from staring at the food for what seemed like an hour. And then one of us would laugh out loud, because we spied one of the adults picking at the food on the table.

Finally, it was time to eat and to taste what my Grams and Nana had worked so hard to prepare for their children. And boy did we eat! We ate to our bellies were full—about to pop! Yet, that didn't stop us from wanting to devour our Easter baskets. There was always room for candy.

The time spent with one another was a cherished and valuable time. It gave me memories that I could hold onto and pass along to my children someday. There were lessons being learned along the way. Lessons being taught to unsuspecting children, who thought they were just having another party with their family.

No. We were being taught lessons of love and fellowship and dedication and sacrifice and communion. Our parents and grandparents and great-grandparents were instilling in us values and beliefs and traditions. Traditions that would follow us. They were creating a legacy.

As I look back, I can see clearly how my Grams and Nana showed us the life of Christ in action. How, they didn't just tell us about the reason for the season, but they showed it through their loving actions.

Christ came to die so that we may live. He came to be a sacrifice for each and everyone of us. And the awesome thing is, on that third day, He was resurrected, assuring our place in God should we believe and receive.

We were taught about God; the deep abiding love of God. We were also shown it through the actions of our elders. As we grew older, we'd realized that there were an awful lot more people in that house than we knew. There was a host of extended family and friends, and even strangers. No one was ever turned away. And they were all fed and left with a plate of food, as well.

This Easter season I want to remember the lessons that I was taught through the people that I love. I know the teachings of Christ, and I try to live them each day God grants me the breath of life. I want to be able to pass along to those I love those same lessons, and show the Christ in action through the way in which I live and love.

Happy Easter From My Family To Yours!

You Should Also Read:
The Reason We Celebrate
The Reason We Can Feast
Celebrating Easter


Related Articles
Editor's Picks Articles
Top Ten Articles
Previous Features
Site Map





Content copyright © 2023 by Ruthe McDonald. All rights reserved.
This content was written by Ruthe McDonald. If you wish to use this content in any manner, you need written permission. Contact Ruthe McDonald for details.