Spring Cleaning...Spiritually Speaking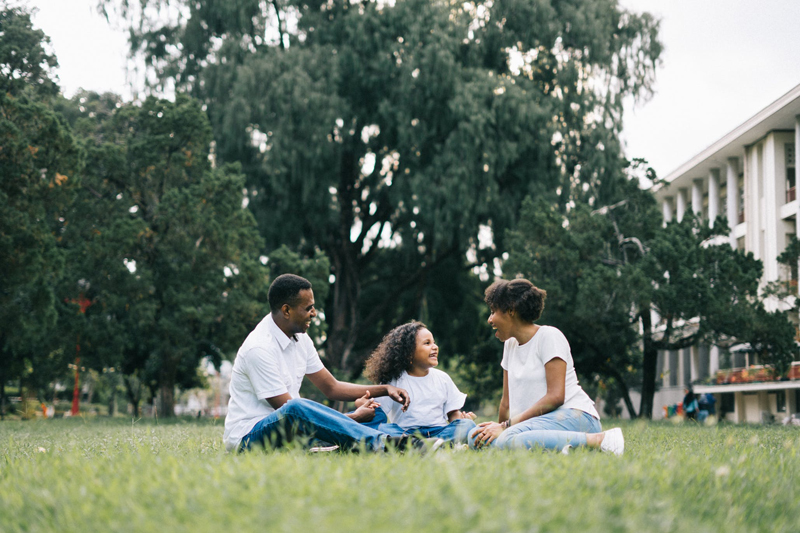 It's Spring time, and many of us are in the throws of Spring cleaning. Getting rid of old things, dusty things; changing the décor of our homes. There are also many that are Spring-cleaning their lives—physically and spiritually.

Spring usually sees many kicking up their physical training in high gear. Gym memberships hit a huge hike. Health and wellness products see a surge in sales. And many self-help and inspirational authors see a great deal more interest in their books during this time of the year.

Coincidence? Not really. Spring represents newness, rejuvenation, an awakening from the deep winter sleep. The flowers begin to bloom, the leaves on the tree are returning, there is much more sunlight, and people tend to be a bit more active and happy.

Yet, it still escapes many people how to get the happiness and fulfillment that they truly desire in their lives. They have tried every thing they can think of.: A new diet. Exercise. New clothes. Whatever it is, they have tried it, and still—the happiness and peace they desire and seek seems to elude them at every turn.

As humans, we have a terrible habit of trying to fix ourselves with things. Many believe that the answer to what they seek will be found in something or someone; only to be left feeling empty and unfulfilled yet again.

It is like an addict seeking that high that they got from the first time they tried Heroin. But what the addict fails to realize—there is nothing that will ever compare to that first initial high. They try in vain and sometimes til death, to reach a state of being that will never be attained, but only mimicked for a short time.

We elude ourselves from true happiness when we fail to recognize that what we should be seeking to renew is within us: our soul, our spirit, our mind. We can have the most perfect, healthy body, and seemingly wonderful life on the outside, and be emotionally and spiritually sick.

The spirit within us is thirsting to be filled. Many need a spiritual enema to git rid of all the things that have been clogging us. All the false ideas. All of the judgment and worry. All the anger and disappointments. Everything that has allowed us to stop seeking and believing in God; or trusting Him for each moment in our lives.

We are more than just physical beings; we are spirit and soul, as well. And just as our physical bodies need food, drink, exercise and release; so do our spirits. We are clogged up from many Winter's past, and it is time for a thorough Spring cleaning.

It is time to rejuvenate our minds and our souls. To clean out the cobwebs and face somethings that we have put off for far too long. It is time to be renewed, revived, and healed, so we can move forward in our lives without any excess baggage that will turn up in the form of some kind of ailment or disease.

Aren't you tired of crying for what seems like no reason? Are you tired of being tired? Haven't you had enough of negativity and animosity just eating away at your life? Yes? Good! Then it's time to get things moving, and start allowing your spirit and soul to be cleansed.

God understands us clearly. Who knows who we are and what we need. He knows exactly what we need to do to get to that level of living that He has called us to. And the thing is: so do we. We know what to do. But we haven't done it. We need to let go. Let go of things that have been keeping us blocked from receiving what is right in front of us. Let go of those things that have been toxic to our lives.

Is that not what Spring cleaning is all about? Letting go of things? Getting rid of things that are taking up too much room,or need to be thrown out? Imagine if we applied those same principles to our lives how free we would truly be.

It's time to open the windows of our lives. Pull the shades up, open the curtains and let the sunlight in. Let the Son of God shine on us, and expose what in us needs to be thrown away. Those things that have been hijacking our happiness. Those things that have been dormant and have been dormant in our lives for numerous Winters. It's time to clean house: inside and out.

Bitterness, anger, hate, judgment, the unwillingness to forgive, grudges—these are things that can keep our spirit and soul in a perpetual Winter of sorts. It's cold, frigid, icy, dark, nothing growing, no fruit being produced, no real happiness or joy being attained. Sooner or later these numbing and sour emotions turn up in physical ways. When we learn to release these things, and allow God to renew us, refresh us, rejuvenate us; we will truly understand what true happiness and joy looks like.

It's not easy letting go of the past. Or, letting go of what someone may have done to you, or someone you love. But in order for you to move on and to live the productive and fruitful life that God has ordained for you; you will have to learn to let go of the things that have hurt you.

Release them into the hands of God. Empty your cup of bitterness and shame and regrets, and allow God to refill it with His purpose for your life. With His love and tender mercies. Let the Spring come forth in your life today. Aren't you worth it? It's been a long Winter's night, and it is time for you to walk in the newness of the Spring and its sunlight.



You Should Also Read:
The Words We Speak
A Love Letter From God
Celebrate You


Related Articles
Editor's Picks Articles
Top Ten Articles
Previous Features
Site Map





Content copyright © 2023 by Ruthe McDonald. All rights reserved.
This content was written by Ruthe McDonald. If you wish to use this content in any manner, you need written permission. Contact Ruthe McDonald for details.