Beer at West Laurel Hill Cemetery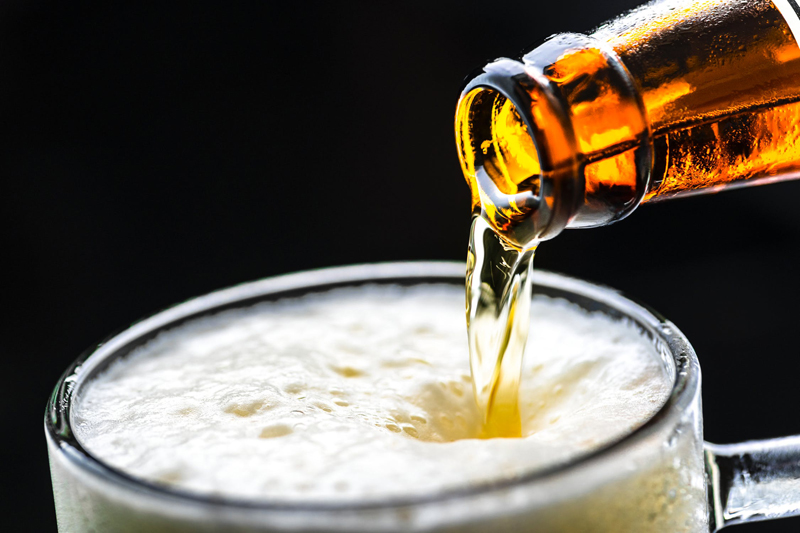 As the wind blows gently through the hills of Bala Cynwyd, Pennsylvania, it stirs up tales that remain a significant part of Philadelphia's history. No one knows this better than Pennsylvania Beer Historian Richard Wagner. Wagner's research on Pennsylvania Beer reaches across a span of 32 years, but he has been giving live presentations on the topic since 1990. By 1993, his demonstrations on historical brewing included a hand-crafted copper kettle, which he self-fashioned with the assistance of industrial arts teacher and coopering hobbyist, David Miller. That same year, Wagner hauled that kettle in a historical wagon, accompanied by his wife and 8 year old son, traversing the Oregon Trail in celebration of its 150th anniversary.

Wagner has built his name as the go-to man on significant beer history. You may have seen him at Pennsbury Manor, the Mercer and Fonthill Museums, or the Morgan Log House, but he seems to have a larger-than-life presence at the Laurel Hill Cemetery for the Beer Barons to Homebrewers annual Homebrew Competition, Tour, Tasting and Reception.

A cemetery may seem like an odd place to have a beer event, but in Philadelphia beer has earned a position of respect. In 2010, The West Laurel Hill Cemetery began a fall event (think "Halloween") featuring Wagner as spokesman, providing tours of the Philadelphia Beer Barons' famous places of rest, including homebrewed Pre-prohibition beer at each stop along the way. In 2012, it changed to a spring event, on May 19th, and encompassed a reception of gourmet foods in the conservatory, and an AHA-sanctioned Homebrew competition featuring all pre-prohibition style beers. These beers would be categorized as the indigenous beers of America, based on the recipes and styles of those famous beer barons.

In 2013, it moved back to a Fall Event, scheduled for October 19th.

Some of the wealthiest and most renowned Beer Barons of the past sprang from the area. You may recall that George Washington purchased his favorite porter from Robert Hare of Philadelphia. This brewery, The Robert Hare & J. Warren Peter Brewery, founded in 1775, transferred ownership to John F. Betz (1831-1908), brother-in-law of D.G. Yuengling, Sr. who founded the Yuengling Brewery. Betz presided over the renowned John F. Betz & Sons Brewery, one of the largest breweries in the nation, until Prohibition when it was closed temporarily. It reopened afterward until 1939.

As a man of great wealth, Betz had the foresight to avoid conflict over his will. Before he passed away, he dispersed all his property among his wife, two adult sons, and two minor children. The Betz mausoleum is, perhaps, the most magnificent burial space at Laurel Hill Cemetery.

When you see the Bergdoll mausoleum, you witness one of the most colorful characters of the early 20th century. Bergdoll founded the Louis Bergdoll & Sons Brewing Company and was the first wealthy businessman to own an airplane, a Bleriot XI, in 1910, which he purchased from John Wanamaker for $5,000. His was the first store purchase of the new "flying machines" pioneered by the Wright Brothers in 1903.

Bergdoll also had a passion for race cars and has been documented as racing his Benz 60hp in Westchester, New York in 1908. His passion for fast cars and air flight was only surpassed by his son's, Grover Cleveland Bergdoll, who added women to his inherited love for cars and planes.

Beer Barons to Homebrewers is a "tour of the past with a taste of the present," says Reverend Kirk T. Berlenbach, Rector of St. Timothy's Episcopal Church in Roxborough, PA. His homebrew Club was the first invitee of the Laurel Hill Cemetery in 2010. Since then, the event has gained such notoriety that it was nominated for a "Best of Philly Beer Scene Award." Laurel Hill Cemetery hosts the event and provides the gourmet buffet. The event benefits St. Timothy's Episcopal Church and the mission work done in the community, presided over by Reverend Kirk Berlenbach.

Cheers!

Beer Hoodie for outdoor activities:
Beer Hoodie Sweatshirt with Beer Pouch,Color: Charcoal,Size: Large


Some shirts just fit the mood:
God is great, Beer is good, People are crazy T-shirt Apparel, Large, Black
You Should Also Read:
Seven Deadly Sins of Beer
De Struise - Secrets of Mastery in Motion
Flying Dog Mural in Gonzo Doggie-Style


Related Articles
Editor's Picks Articles
Top Ten Articles
Previous Features
Site Map





Content copyright © 2021 by Carolyn Smagalski. All rights reserved.
This content was written by Carolyn Smagalski. If you wish to use this content in any manner, you need written permission. Contact Carolyn Smagalski for details.