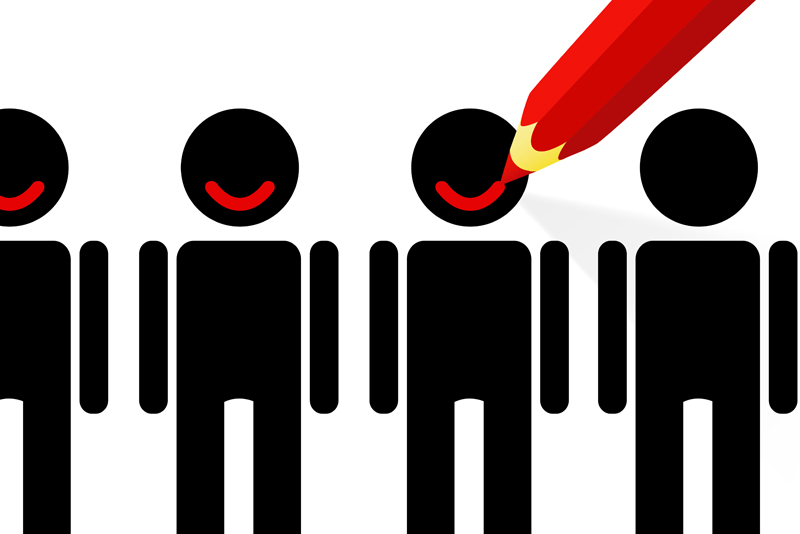 There was a post on one of the Facebook sites I "like" about medication for those in recovery from drugs and/or alcohol. The real question was not about should I or should I take medication but how anonymous need we be with our medical providers. I few years ago I had written about anonymity and even specifically the concern we might have with the medical profession. I am going to share my thoughts about anonymity again as my perspective may have changed a bit.

There isn't any one of us who hasn't wanted to share the good news that we are in a program, in recovery, and that our addiction is behind us. We feel different, we look different, and we think different and even the Big Book tells us that we will want to shout it to everyone we know and everyone we don't know! So if you are a newcomer, here are your first words of caution, "don't be overanxious!" If you attend meetings as recommended and have a sponsor, then these and your immediate family are probably all you need think about. When you broadcast your sobriety too early, and for whatever reason it just isn't your time to stay sober (very nice way of saying relapse), you risk losing support and trust. This is hurtful not only to you but tells others that whatever 12 Step program you were involved in doesn't work.

But let's take a look at the recovering alcoholic/addict who is only trying to live, work, and play in a sober world. I consider myself a fairly good example and so I will use my own experiences since I think they are fairly normal. Anonymity is always important. Why and when we let someone else "in" is equally important. We have all heard the saying that "the people that mind don't matter and the people that matter don't mind". For the most part, I would agree with that. I have used that mantra myself a number of times.

The truth of the matter, though, is that there are people out there who remain biased and judgmental about our disease. Perhaps they have had bad experiences with loved ones or friends or perhaps they see it as a lack of self control and weakness. Think about your own vision of an alcoholic or an addict before you took Step One. One of my favorite memories in early recovery was going to the home of a couple my husband and I had met. They were big drinkers. This particular evening I was asked why I didn't drink. I told them honestly that I couldn't. I was in recovery. That was the last time we saw them! Now that was no loss, I can tell you, but I also did not expect that outcome. I still would say the same today but at that time I was naïve enough to think there would be an outpouring of understanding. This was one of the people that didn't matter.

For the most part, I have kept my anonymity 100% in my workplace. There are many in recovery that I know have told their employers for any number of reasons and if that works for them, I think that is great. I just have never had any reason to tell anyone. Every time I think I might and that is only because I believe I could be of help, something happens and I say to myself, "Thank you, God, for making me keep my mouth shut!" People in general have a difficult time keeping a confidence. The environment I work in thrives on drama. I do not wish to be a part of it in any way and so my anonymity at work is paramount to anything else.

So what about health? How open are you or should you be with your doctors? Let me be perfectly candid here. I was a self-respecting alcoholic! If a doctor asked me how much I drank, I lied. When I asked for anti-depressants, I didn't tell the doctor it was because I drank, it was because I was depressed. The average doctor doesn't go into a lot of questioning in this area. I am fortunate. I was never diagnosed with anything that could be related to alcohol. By the time I got around to actually taking care of myself, I was no longer drinking and for the first time in years, I could say "not at all" when asked about drinking. At this point, I do not believe I will tell anyone in the medical profession I drank excessively for the simple reason I do not want it in the record. I have no love of insurance companies and have known the experience of someone not being able to get life insurance because of something a doctor had written, even though the doctor explained it to the insurance clearing house completely. Please know that I am not advising anyone not to be honest. If you have a medical condition and you believe your doctor should be advised, for heaven's sake, advise! In all honesty, it isn't about the medical profession it is about the insurance industry. I guess I should stop at this one while I can.

One of the only times I had to think hard about anonymity was when my book was published. I had decided that I would use my full name but I had been writing for this site for a few years and so the publishers thought I should stick with Kathy L. You know what was funny? My mom was disappointed! Being published was a dream and an accomplishment but at the same time, I had no one to tell! This, however, gave me the impetus to begin telling a few of my dearest friends and in doing so, they in turn had stories of their own to tell me. God works in mysterious ways! My photo is attached to this site and every now and then when I post something on Facebook as Grateful Recovery, my lovely face appears! I must admit I get a panicky feeling for a second but no one has said a word or de-friended me yet!

If you have been in recovery for a while, you have experienced all or more than I have, I'm sure. If you are relatively new in recovery, take your time. Think before you make the decision to break your anonymity. Why are you? Is it helpful to another? Will it have an ill effect on your family? Kids (and adults) can be pretty cruel. Many people go through their entire lives without breaking their anonymity. Each person makes his/her own decision. There is only one cardinal rule: never break the anonymity of anyone else.

Namaste'. May you walk your journey in peace and harmony.

"Like" Grateful Recovery on Facebook. Kathy L. is the author of "The Intervention Book" (Conari Press)





Related Articles
Editor's Picks Articles
Top Ten Articles
Previous Features
Site Map





Content copyright © 2018 by Kathy L.. All rights reserved.
This content was written by Kathy L.. If you wish to use this content in any manner, you need written permission. Contact Kathy L. for details.