Second instalment of interview with Morley Seaver - KISS Army March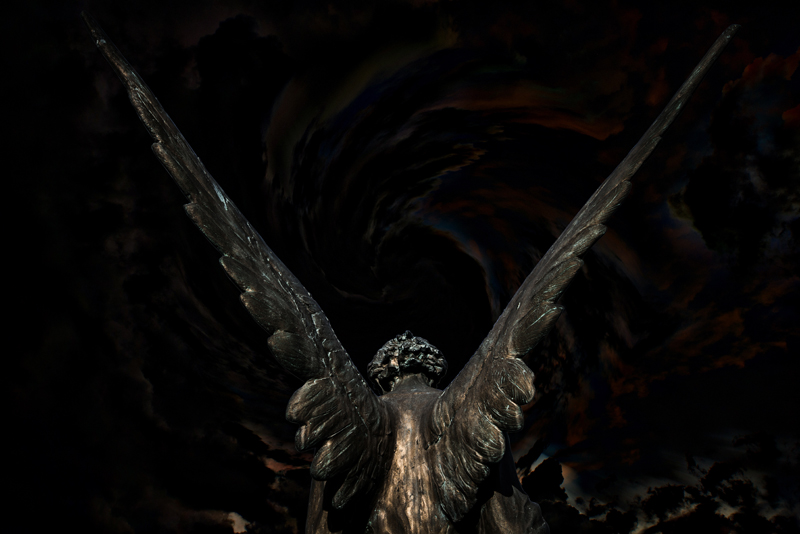 Continued from part one

Morley: How long have you been a KISS fan and what originally drew you to them?
Morley: Right from the very beginning. A friend bought the first record the first day it was in stores. He just thought the cover looked cool and took a chance on it. Little did he know what we were in store for. He brought it to school and everybody just kept grabbing it and looking at the cover. I remember just looking at the four members on the cover and just thinking "Wow." You almost didn't know what to think, the image was so powerful. You looked at everybody but you just kept going back to Gene!!! I went back to his place at lunch and we played the record. From that point on, my life changed. The songs were just so unbelievably great. Strutter, Deuce, & Black Diamond were just massive. I couldn't stop playing them. Back at school, I couldn't concentrate on the classes, I just kept going over the songs in my head. I remember asking my friend to repeat the verses of Deuce because I kept forgetting them. I went to the store after school and bought the record and haven't been the same since. I love the fact that everybody in the band wrote and did vocals (mostly). You might get tired of just one voice/style over the years and I think this has helped with their longevity. I like also the fact that they were all personalities and not just there to play their instruments. Part of the appeal has been getting to know the people behind the makeup, through the media and band-generated merchandise.

Morley: What is your favorite KISS song and record?
Morley: Like most KISS fans, picking one song or record is quite difficult. I have been a fan from the beginning right up to the present so I like all the different incarnations of the band. As mentioned, the first record is really special because that's the intro to the band and what a monster it is. Strutter, Deuce, & Black Diamond are pillars of the KISS empire. Obviously Detroit Rock City was a highlight as was Love Gun. I'm also quite partial to the Crazy Nights record as one of my favorites has been My Way. Revenge was amazing and I think perhaps my favorite all-time record along with the debut. Psycho Circus was absolutely outstanding, as well.

Morley: Your favorite period of the band?
Morley: Obviously the first several years of the band were just magic for me. My walls were covered with images of KISS and I lived and breathed the band. Aside from that, I am a big fan of the Revenge period. I thought, musically, the band was as tight as it ever was and the songwriting (mostly on Gene's part as Paul has always been pretty consistent) had returned to the high level of the early days.

Morley: Number of times to see them in concert? Which tours?
Morley: Let's see. I didn't get to see them until the Love Gun tour which was just mind-warping. I was pretty high up in the seats but just off center so the view was great. As all KISS fans know, it's hard to decide who to focus on during a show, especially the first time. I'm watching Gene and then Paul's dancing across the stage. Peter's drums are rising in the air and Ace is shooting off rockets. Like how do you take it all in?
After that, I saw the Lick It Up, Creatures of the Night, Alive III, Reunion tours. All of them terrifically memorable shows.

Morley: Have you ever met the band? Can you please share how that came about?
Morley: I've never met the band. Which is just as well otherwise I would probably have just broken out into water works and looked like an idiot.

The third part of this interview is available by following the link at the bottom of the page.

You Should Also Read:
Interview with KISS Army March Chairman - Paul Carpenter
KISS Army Unites
Third instalment of interview with Morley Seaver


Related Articles
Editor's Picks Articles
Top Ten Articles
Previous Features
Site Map





Content copyright © 2022 by Morley Seaver. All rights reserved.
This content was written by Morley Seaver. If you wish to use this content in any manner, you need written permission. Contact Morley Seaver for details.