Ainsworth State Park Campground Review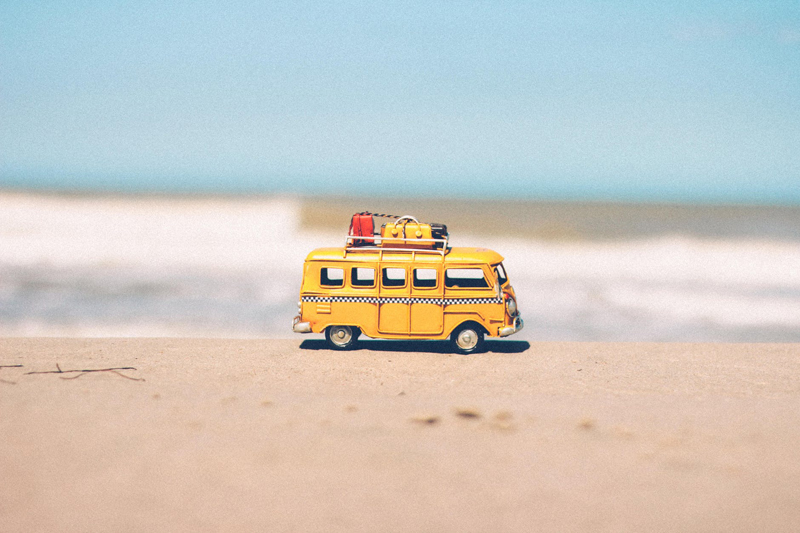 Most people who have visited Oregon have probably been to or heard of Multnomah Falls and the surrounding area. This gorgeous pocket of the Earth—filled with multiple wondrous waterfalls-- is located in the scenic Columbia River Gorge about 35 minutes east of Portland. And while you can't camp at the Falls, Ainsworth State Park, located just a few miles to the east, has RV sites and is an ideal base camp for anyone wanting to spend a few days hiking the lovely trails.
The campground
Ainsworth State Park is located 3 miles east of Multnomah Falls on the historic Columbia River Highway. It has an A loop with 13 pull-thru sites and a B loop with 11 pull-thru sites and 20 back in sites. All sites are located in a heavily forested area, so most are going to provide plenty of shade. The sites are first-come first-served and feature full hookups, a picnic table, and a fire pit. There are also two restroom/shower stations as well as some green space in between the restrooms for a quick game of Frisbee.
What to do
Honestly, there isn't much to do within the campground except relax at your site and enjoy being in the forest. When you're done relaxing, most of what you will want to do is going to be a few miles to the west of the campground. The biggest draw to this area is hiking the many waterfall-laden trails like Horsetail Falls, Oneonta Falls, Multnomah Falls, Wahkeena Falls, Bridal Veil Falls and Latourell Falls. Each has its own charm and many of them are connected to each other through a long and scenic trail system. Your best bet would be to stop by the visitor's center at Multnomah Falls Lodge, pick up a trail map and go from there. Don't forget your camera because the scenery is so spectacular you'll want to spend a nice portion of your time capturing your memories to show off to all your Facebook friends.
Once you have explored all of the waterfalls to your heart's desire, don't forget to make a pilgrimage to Crown Point Vista House located 11 miles west of the campground. This historic rest area built in 1918 not only features rare Tokeen Alaskan marble tiles in the bathroom, it has the most captivating view of the Columbia River Gorge. And if you're really into magnificent nature scenes, you'll be sure to catch a sunset while you're checking out the Vista House.
The Pros
Ainsworth campground is located right off Interstate 84, so it's a quick jaunt from highway to wilderness. It's got full hookups and is a downright cozy campground. The fact that there are so many pull-thru sites is a plus too. The location—being so close to the hiking trails to all of the waterfalls—makes it a must visit campground. Plus, it's really close to Portland, about a 35 minute drive, so you have the best of all worlds.
The Cons
The campground itself is pretty bare bones, but again, there is so much to do in the area, it really doesn't matter. Also, my Sprint cell phone gets no signal in the campground. I'm not sure if that is the case with other cell phone carriers. However, I can get a signal at Multnomah Falls Lodge, the Vista House and along many of the trails. So it's really not much of an issue. What could be an issue though, is noise from the Interstate and from the occasional train passing by. If highway noises steal away some of the magic of being in the wilderness for you, then your stopover at Ainsworth should be an abbreviated one. But—I encourage you to still visit!
For more details, visit www.oregonstateparks.org/park_146.php
**Want to add more vegan meals to your RV trips? check out my new Ebook
"Vegan Road Trip: Simple Vegan Recipes for your RV Kitchen"
which features a variety of tasty vegan recipes--from breakfast to dessert and everything in between.**


Related Articles
Editor's Picks Articles
Top Ten Articles
Previous Features
Site Map





Content copyright © 2019 by Erin Lehn Floresca. All rights reserved.
This content was written by Erin Lehn Floresca. If you wish to use this content in any manner, you need written permission. Contact Erin Lehn Floresca for details.