The First Husband Book Review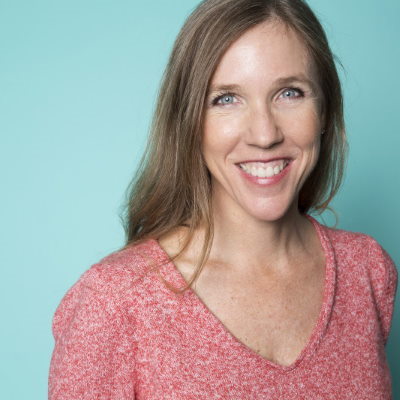 Anybody who knows me knows I can rarely be seen with a fiction book in my hand. I'm either ingesting every ounce of a travel memoir, digging into self-improvement books, or scouring cookbooks to find my next favorite recipe. But every once in a while, a fiction book will catch my eye.
The First Husband
, by Laura Dave was one of these books. I think the first draw was that the book's main character, Annie Adams, is a travel writer. However, the hook was the fact that just as Annie thought her life was going along smoothly, her husband Nick decides to shake things up a bit by moving out and reconnecting with an old flame. Let the adventures begin!
Although Annie is crushed, she drags herself out of the house one night to a nearby restaurant. Her encounter with the chef, Griffin, proves to be a life-changing event. Soon, not only does she find herself in the arms of this new man, she also finds herself in a new and totally unexpected life. After just a few months, she marries Griffin and moves to his hometown in Massachusetts. And that is where another adventure begins—the one where she questions whether or not she belongs there.
Following Annie into her new life and witnessing her question the choices she has made is a universal theme, yet I feel that those who are wanderers will resonate with her character even more than the Average Joe. As Annie goes through her feelings of whether or not she truly belongs in that life, or another life that is being offered to her in London, I felt the familiar tug of "what ifs" that accompanies me on my travels on a regular basis.
While the story's theme is her choosing between a life with Griffin, and a life with Nick (yes, he came back for her)--so therefore it's a love story--the story is bigger than that. At first, life in Griffin's hometown is unfamiliar to Annie and there are a few things that stand out as potential blocks to her happiness there. Since she is unsure of this life, she takes a detour to a job offering in London. It was one of those career opportunities that seemed foolish to pass up. While taking this detour, she was able to determine how she truly wanted to live her life.
I think this is something we all seek--a place that really feels like home. Some of us found that place when we were born and stayed in that place our whole lives. For many of us, that place is found wherever we park our rolling homes. Others--like me--continue to search for that place. Sometimes I think I've found it and I stay a few years. Yet, I often wonder, like Annie did, if I am living the right life. And like Annie, I take the detours and see where they lead.
I recommend
The First Husband
to fellow RVers for many simple reasons. It's an easy read, the situations Annie gets herself into are believable, and Annie and the other characters are relatable. Plus, the book gets the reader thinking about choices in their life and how they tackled situations that seemed challenging. It also gives the reader faith that their heart--more so than their worrying mind--in the end, will make the right choice for them.
The RV editor read a review copy of the book provided by Viking, a division of Penguin Group.
**Want to add more vegan meals to your RV trips? check out my new Ebook
"Vegan Road Trip: Simple Vegan Recipes for your RV Kitchen"
which features a variety of tasty vegan recipes--from breakfast to dessert and everything in between.**


Related Articles
Editor's Picks Articles
Top Ten Articles
Previous Features
Site Map





Content copyright © 2022 by Erin Lehn Floresca. All rights reserved.
This content was written by Erin Lehn Floresca. If you wish to use this content in any manner, you need written permission. Contact Erin Lehn for details.