Philadelphia Water Works - Help for Homebrewers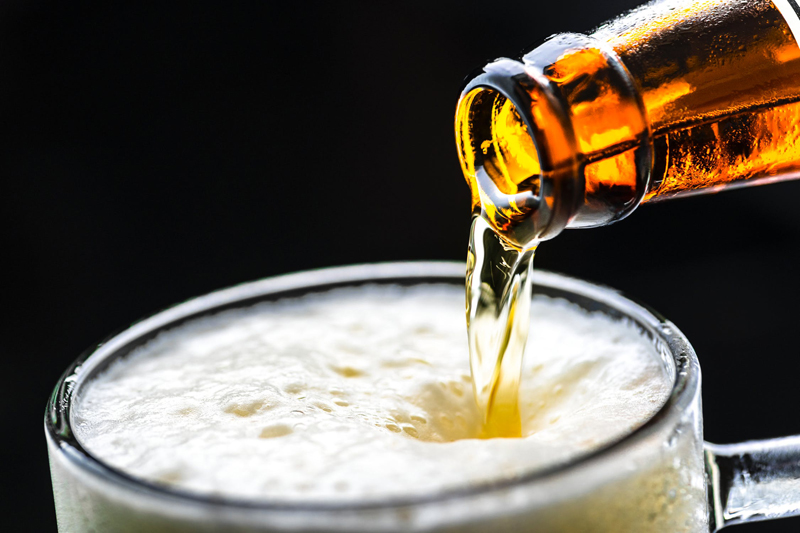 The Fairmount Water Works in Philadelphia, PA stands as an icon in American history. In the late 1700s, city officials regarded building the infrastructure that would deliver clean water to the city's residents as a municipal responsibility. They appointed Frederick Graff, an employee of architect B. H. Latrobe, to design and build the waterworks, marrying the power of technology with the beauty of a natural setting. According to the Water Works Interpretive Center, "Philadelphia's water department was the first (1801) in America to supply an entire city with drinking water." It served as a model for more than 30 other cities in their delivery of water.

With such ease of water-delivery and the use of the Schuylkill River as a source of ice and transportation, it is not surprising that Brewerytown sprang up in Philadelphia in the late 19th and early 20th centuries. In fact, Philadelphia once boasted 700 breweries in its heyday, many located in Brewerytown itself.


Today, the Fairmount Water Works serves as an interactive museum, restaurant and historic site along the Schuylkill River, standing in the shadow of the Philadelphia Art Museum. Megan Malloy, Environmental Water Specialist at the Fairmount Water Works, analyzes water from both the Schuylkill and Delaware Rivers which both supply water to Philadelphia. The water in each river is very different, says Malloy. The Schuylkill has a higher mineral content and is harder water than that from the Delaware, but all water has been treated with chlorine since 1913. In the days before chlorination of water supplies, epidemics of cholera, typhoid, and dysentery were common and many died. With chemical treatment of the water, these killers have themselves been eradicated.

Homebrewers in Philadelphia have an easy time when they want to know the chemical composition of water for brewing. By simply calling the Fairmount Water Works or the Philadelphia Water Department, they can have access to water analyses, and adjust their brewing water accordingly. Brewers will want to de-chlorinate their water before brewing, either with a Brita Filter or by boiling for 15 minutes, then letting it cool to room temperature.

Since water hardness plays an important part in style, brewers should also want to understand the numbers. For example, Pilsner sprang from the city of Pilzn in Bohemia (today's Czech Republic) where soft water enhanced the flavors and bitterness in the style. Harder water with high mineral content was conducive to crafting Pale Ales, common to Burton-on-Trent in the UK.

Other information, including pH, ions and mineral content may also be readily available. Brewers should understand that water makes up 80-90% of beer, so pay attention to the water.

Cheers!

Photos are: Philadelphia's Fairmount Water Works on the Schuylkill River; Beer Historian Richard Wagner at Philadelphia's Fairmount Water Works during Philly Beer Week 2012. Great Lakes Brewing Company of Cleveland, Ohio, hosted an industry event called "Turning Water into Beer."

If you brew, consider a water filtration system:
New Wave Enviro 10 Stage Water Filter System


Or go PUR:
PUR Advanced Faucet Water Filter Chrome FM-3700B
You Should Also Read:
Essentials of Brewing Water
Beer Trivia - Old Beer Facts
Crazy Beer Names that Stroke the Imagination


Related Articles
Editor's Picks Articles
Top Ten Articles
Previous Features
Site Map





Content copyright © 2022 by Carolyn Smagalski. All rights reserved.
This content was written by Carolyn Smagalski. If you wish to use this content in any manner, you need written permission. Contact Carolyn Smagalski for details.