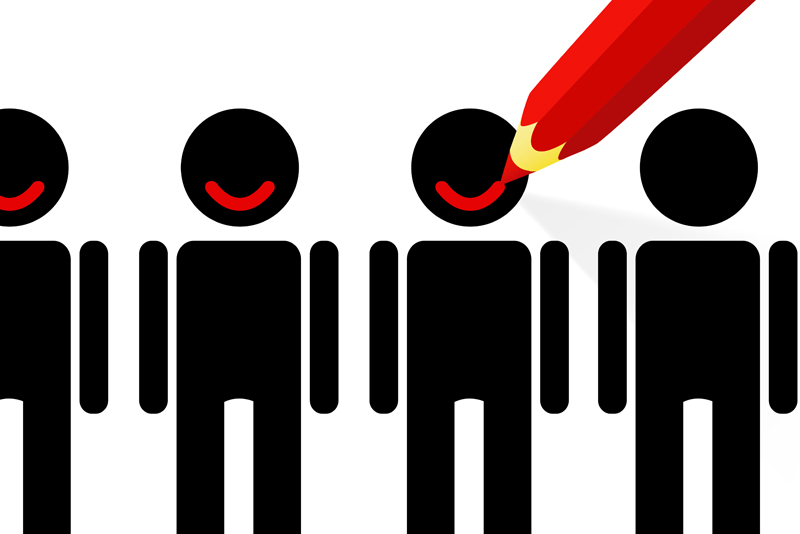 A couple of weeks ago there was a woman at the meeting who received her 30-day chip. I wish I had a camera to show you the look on her face. It was excitement, peace, pride (the good kind), hope, love, and close to angelic. It is commonplace in almost all of our meetings in the entire area that we do give out chips every single meeting. So needless to say, I have seen my share of recovering alcoholics step forward and claim their "prize". Why this particular woman had such an effect on me was puzzling. I felt envious.

By the time it was my turn to share the whole thing sank in and I was able to express my feelings in a positive way. She made me remember how exciting recovery was in the beginning. How incredibly amazing when we reach 30 days, 60 days, 90 days (and more) when only a short time before that we believed we would never be able to survive without drink or drugs. Remembering my own first 30 days was probably one of the most exciting times of my life. I went to the same meeting every morning and when the chairperson asked, "Is there anyone that has less than 30 days? Would you please introduce yourself?" Well, I counted down every single day from 1 to 30 just in case anyone forgot! Trust me. There wasn't a group of people anywhere more anxious for me to get a 30-day chip. I am sure I annoyed a few of the old timers but who cared. 30 days!!!

So time goes on and although I love sobriety I certainly don't feel the same way I did at 30 days. I never expected to but there is something about the feeling. It's kind of like a first love. When it begins waning, you just want to recapture the feeling. Now, I don't want you to think that I am bored in sobriety because I definitely am not. The truth, though, is that my life has become balanced. My husband is not an alcoholic. My friends are not alcoholics. I have learned to live my program every day not only as a recovering alcoholic but an individual just trying to be a better person; a happy person; the kind of person I know God wants me to be.

In the beginning of my recovery I did everything I was told. I got a sponsor, worked the steps, went to more than 90 in 90, did service work, read, prayed, meditated and didn't drink! It worked for me the first time around. I know that not everyone can do it first time and once I realized that, I understood what the word "gratitude" meant. Life being life doesn't always act the way we want it to and so through the years I have had my own share of ups and downs. My Higher Power has always been there with me and for me and today I believe I am worthy of His help. I know the right things to do to remain sober and yet, this damn disease could still get me.

I am sharing this with all of you because writing it makes it real for me. And, so, thank you in advance for giving me the opportunity to be honest and open. I have realized that I do not get up in the morning and even think of being an alcoholic. I go through an entire day without thinking that I am an alcoholic. When I say the Third and Seventh Step prayers every day I do not necessarily say them as an alcoholic but a person speaking these words to her God. I've never relished being an alcoholic and so I do not define myself as such—at least not completely.

Now I think that part of feeling this way is good. My alcoholism no longer defines me. Part of feeling this way is bad. It is becoming easier to miss a meeting and not be too concerned. And then I thought…. If I do not go to meetings, how long will be it before I take a drink? Maybe a week? Month? Year? Do I want to take that kind of a chance? A friend of mine says that she knows she has another drunk in her but her fear is that she does not have another recovery. Another friend of mine with over 25 years of sobriety says the exact same thing. When I came into the meeting rooms I did what everyone told me to do. Today I have to do the exact same thing. I have had to realize that I am not different. I don't know more than anyone else about this addiction/recovery thing. If someone with years of sobriety can relapse, so can I.

So I'm back to feeling envious of the woman who received her 30-day chip but I don't think I'll go out and try to get one a second time! The important thing is that I never, ever want to begin the recovery process again and for that reason alone, I'm going to refocus on my experiences, strengths and hopes and with the grace of God, will continue to walk the path of Happy Destiny!

Namaste'. May you walk your journey in peace and harmony.

"Like" Grateful Recovery on Facebook. Kathy L. is the author of "The Intervention Book" (Conari Press)



Related Articles
Editor's Picks Articles
Top Ten Articles
Previous Features
Site Map





Content copyright © 2018 by Kathy L.. All rights reserved.
This content was written by Kathy L.. If you wish to use this content in any manner, you need written permission. Contact Kathy L. for details.