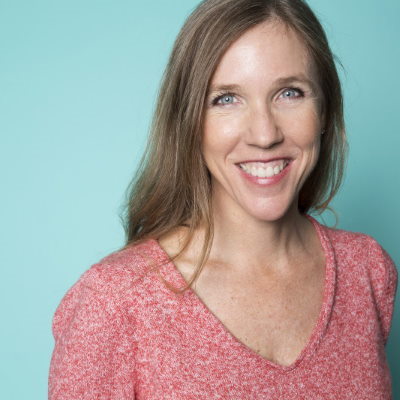 Life is sweet when you're resting in the shade of your awning in the summertime watching the world go by from your campsite. And it's even sweeter when you have a refreshing beverage to sip on while you're kicking back. If an Orange Julius style drink or lavender lemonade sounds mouthwatering to you, you've got to try these recipes.
As a kid, I loved Orange Julius drinks. They were a special treat reserved for warm weather trips to the mall. I remember my brother Jesse tried to duplicate the recipe for us at home. He did a really good job of creating a copycat recipe, even though he had nothing to go on but his memory. Nowadays, it's easier than ever to find copycat recipes online. I've tried many of the copycat recipes on the Internet and the one I'm sharing below is a vegan rendition of the one I think tastes most like an Orange Julius. I call it the Orange Creamsicle because it's so creamy, smooth and delicious.
This recipe calls for Silk Original Creamer because I think it creates the best possible texture. However, if you don't have any on hand--or if you have a soy allergy--you can use almond, coconut or rice milk and the drink will taste just as delightful.
Orange Creamsicle
Makes 2 servings
Ingredients:
6 ounces frozen orange juice concentrate
1 cup Silk Original Creamer (again, you can use any of the nondairy milks listed above)
¾ cup water
½ cup sugar
1 1/2 teaspoons vanilla
1 cup ice cubes
Instructions: Just blend away in your blender, pour into two large glasses, go sit in your favorite chair beneath your awning and enjoy.
And since we're on a roll here, I've included a recipe for lavender lemonade as well. I've always loved lavender, but it wasn't until I moved to Oregon that I was introduced to lavender lemonade. Be warned--this drink is addictive.
Lovely Lavender Lemonade
Ingredients:
2 cups boiling water
1/4 cup dried lavender
3/4 cup sugar
8 lemons, juiced
5 cups water
2 cups crushed ice
Instructions:
Boil water in medium-size pot on stove. Once boiling, turn off stove and place lavender in pot. Allow to steep for about 10 minutes. Strain out lavender as you pour water into a 2 quart pitcher. Add sugar and stir until sugar is dissolved. Next, squeeze juice from lemons into the pitcher and stir. Add ice and more water to fill the pitcher, adjusting the level to your desired taste. Pour some ice into a large glass and drench with the lemonade. Go sit underneath your awning and watch the world go by.
**Want to add more vegan meals to your RV trips? Check out my new Ebook
"Vegan Road Trip: Simple Vegan Recipes for your RV Kitchen"
which features a variety of tasty vegan recipes--from breakfast to dessert and everything in between.**


Related Articles
Editor's Picks Articles
Top Ten Articles
Previous Features
Site Map





Content copyright © 2023 by Erin Lehn Floresca. All rights reserved.
This content was written by Erin Lehn Floresca. If you wish to use this content in any manner, you need written permission. Contact Erin Lehn for details.