Coping With Dungeon Master Burnout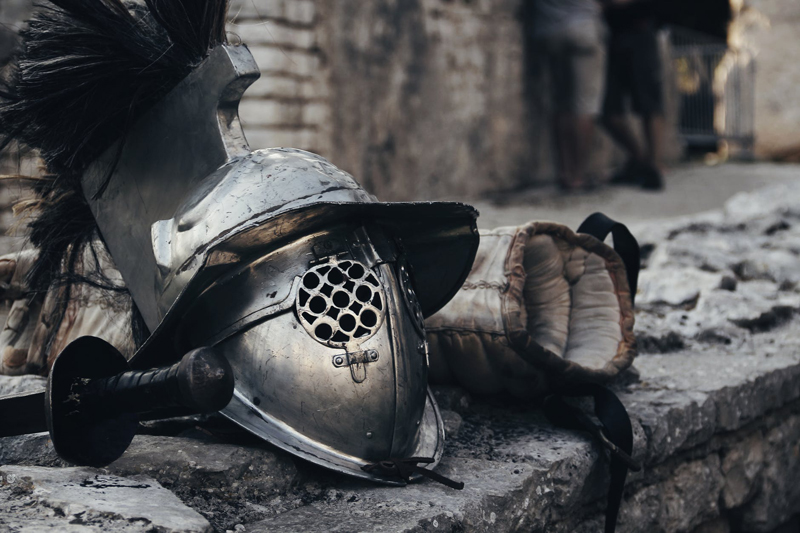 Droll combats. Another half-hearted merchant with the same old side quest. Dwelling on the rules instead of the game the rules support. DM burnout manifests itself in a variety of ways. If it feels like the term remotely applies to you, your game might be at risk. Fear not, it is treatable! There are several tactics to experiment with and you can see which works best for you. Another setting, a different system, someone else as the DM or a medium other than role-playing games might jump-start your game.

The issue could be as simple as the setting itself. I know I can only watch so many zombie movies before I get really bored. Granted that limit is a very large number but it does exist. Changing the scenery might make the game fun and interesting again. How this happens will depend largely on the game system you're using. If you play in a mostly medieval theme then you could switch around the technology level. Add some guns or take away metal altogether. A game set in a specific time era could be redone into a different one. Not only combat, a lot of other things that go with the times could be altered as well. I'm in the process of running a post-apocalyptic campaign with modern equipment and it gives a radically different flavor than the stone age campaign played by the same players and I. Even though the goal for both was primarily survival the atmospheres varied enough to intrigue all involved.

Setting isn't the only factor that could breed stagnation. Have you been playing the same system nonstop for years? There's a lot of different role-playing games out there. Many of them are available for free. Game mechanics themselves can be boring too. Especially when you've been playing at a system long enough to really notice it's downfalls then burnout might not be far behind. Venturing out into other systems can bring back that air of excitement you first felt when you began constructing your own campaign or grasped the rules well enough to run a published adventure. Apart from being a generally good idea to have a few systems under your belt, this is the path to coping with DM burnout that's helped me the most.

There's also the chance that you're simply tired of being the DM so often. Take a breather and let someone else run a game or two. If your group isn't suited to this then find another. Play-by-post and play-by-email are two online options in the event that you can't find a game near you. Being the one to have to fret about the antagonist's goals or whether each character is getting what they need from the game can be very draining if it's always on the same shoulders. Role-playing games should be fun for everyone, not just the players. Take time as a player if you have lost touch with that. You never know, another DM's story arc or creature might just give you back your muse so you can hit the books with excitement again.

It's also possible that role-playing games in general are the very thing killing your fun. Remember what Aristotle said, "all things in moderation." If all I did for fun was game and role-play then it might wear on me too. Variety is the spice of life. Another medium might be just what you need to sharpen a dull campaign. When I found that I was railroading my players a lot, writing helped expunge those excess plots. As my descriptions of scenes became more drab I tried drawing instead. Even though my drawings aren't Da Vinci paintings by any stretch, they gave me what I needed – a break from campaigns so I could come back to them fresh. Personally I find that the more artistic an activity is, the more reprieve it grants me. I'm a very methodical DM so if you aren't then try more logical or scientific brain breaks. Anything could potentially help keep you from firing on the same cylinders so much of the time. Happy reinvigorating!


Related Articles
Editor's Picks Articles
Top Ten Articles
Previous Features
Site Map



Follow @rpgbellaonline
Tweet





Content copyright © 2022 by Leif Sutter. All rights reserved.
This content was written by Leif Sutter. If you wish to use this content in any manner, you need written permission. Contact Leif Sutter for details.