Evangelion 2.22 You Can (Not) Advance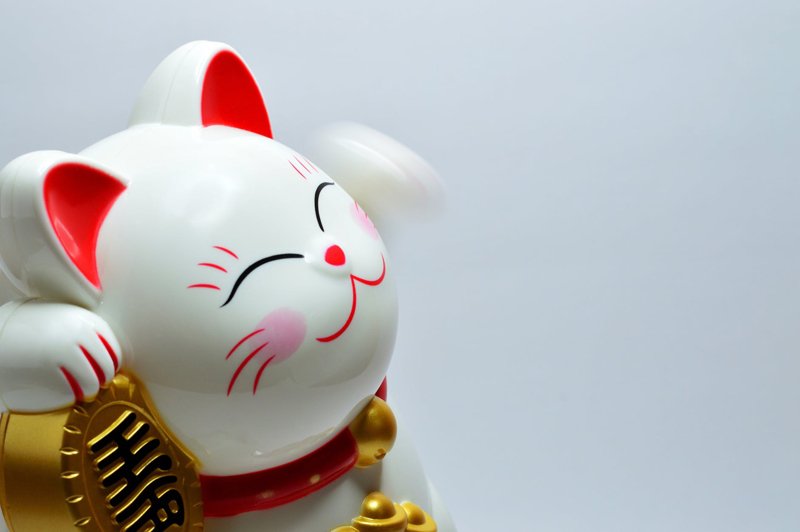 Evangelion 2.22 You Can (Not) Advance
is the second of four feature films that re-tells the original
Neon Genesis Evangelion
anime series. FUNimation holds the North American distribution rights to the film, and released it on DVD and Blu-ray on March 29, 2011. This review will be focusing on the two-disc DVD release of Evangelion 2.22, since that is the version that I watched.
This release comes with a booklet, and the library copy I watched actually still had it. This booklet includes an introduction, an explanation of the "Rebuild of Evangelion 2.02" bonus feature that appears on the second disc, pictures and write-ups for the characters and mecha in the film, a glossary to some of the terms used in the film, explanations of some the kinds of shots that appear in "Rebuild of Evangelion 2.02," and full page pictures of Asuka and Mari.
Evangelion 2.22 You Can (Not) Advance
contains some of the plot points that appeared at this point in the
Neon Genesis Evangelion
anime series, although some of the details have been changed. This film also introduces a new character named Mari, who starts out as the pilot of Eva Unit-05. She ends up trying to covertly come to Tokyo-3, and finds herself piloting Unit-02 near the end of the film. Mari only appears in three scenes in this film, and after watching the movie, I really can't figure out what her purpose is. It feels like she was added to the story as a way to make it "different" from the original anime series. Hopefully she will have a bigger role in the remaining two films.
Unfortunately, one of the big issues I had with this film was the fact that Asuka's character isn't developed nearly as much as it really needed to be, especially since she has a very important role later in the film. Since I know her already from the anime series, I can feel for her when this major event takes place; however, viewers who see this film without that knowledge may not have as much empathy for her. Another difference in this section is the fact that it's easier to feel for Shinji at this point when he has to make a difficult decision.
One thing that I really liked about this telling of the story is a new scene where Kaji takes Shinji, Rei, Asuka, Toji, and Aida on a field trip to a location that is trying to rehabilitate the ocean and preserve what sea life is still left after the Second Impact. I thought this scene really helped to establish to the viewer exactly what happened to the world after the Second Impact and how much of an impact that event had on the ecosystem.
When it comes to
Evangelion 2.22 You Can (Not) Advance
, there are some things that I thought worked better in this new telling of the story. However, there were also some things that didn't work quite as well. There were times when it felt like Hideki Anno was trying too hard to make the film different from the anime series, and made changes simply to make changes.
The first disc in this DVD set includes a U.S. cast commentary and trailers for
Darker Than Black
,
Hero Tales
,
Fullmetal Alchemist: Brotherhood
,
Yu Yu Hakusho
,
Soul Eater
,
Dragon Ball Z Kai
,
Black Butler
, and
Summer Wars
.
The second disc starts out with several trailers. The first set of trailers are for the theatrical release of the film; these include the original trailer, a Train Channel Spot (whatever that is), and four Japanese TV spots. The first two TV spots were similar to each other, except for the text at the end. The third and fourth TV spots were also similar to each other, except for the text at the end. There are also three promos for the Japanese Blu-ray and DVD release included as well. The first two are similar to each other, except for a slight difference at the end.
"Rebuild of Evangelion 2.02" is 22 minutes in length, and is the same idea as the "Rebuild of Evangelion 1.01" feature on
Evangelion 1.11 You Are (Not) Alone
. This is basically a montage of various sequences during different stages of production. My main problem with this particular feature was its length. While it was interesting to watch for about the first five or six minutes, I became bored with it rather quickly; I had to keep myself from falling asleep before it finished.
Next is "I Would Give You Anything" scene NOGUCHI Version. This is the last scene of the film, and visually, both my husband and I didn't notice anything different when we watched this feature. The back of the box mentions a remixed scene, so this must be what it's referring to, and all I can figure is that some kind of remixing must have been done to the audio.
There are also four omitted scenes included, but none of them were actually animated for the film. What you see are "work in progress" versions. For the most part, I can see why these scenes ultimately weren't included in the final version. They were either unnecessary, or the same information and reactions were achieved better in scenes that appeared in the final film.
Evangelion 2.22
isn't a bad film, although there are some ways in which I feel it could have been done better. However, if you're a
Neon Genesis Evangelion
fan who has been enjoying the
Evangelion
rebuild films, you need to add this release to your anime DVD collection.
I wrote this review after watching a copy of this DVD that I checked out through the King County Library System.
This site needs an editor - click to learn more!

You Should Also Read:
Neon Genesis Evangelion
Evangelion 1.11 You Are (Not) Alone
Neon Genesis Evangelion Platinum Collection




Related Articles
Editor's Picks Articles
Top Ten Articles
Previous Features
Site Map





Content copyright © 2022 by Lesley Aeschliman. All rights reserved.
This content was written by Lesley Aeschliman. If you wish to use this content in any manner, you need written permission. Contact BellaOnline Administration for details.