Love Hina The Complete Series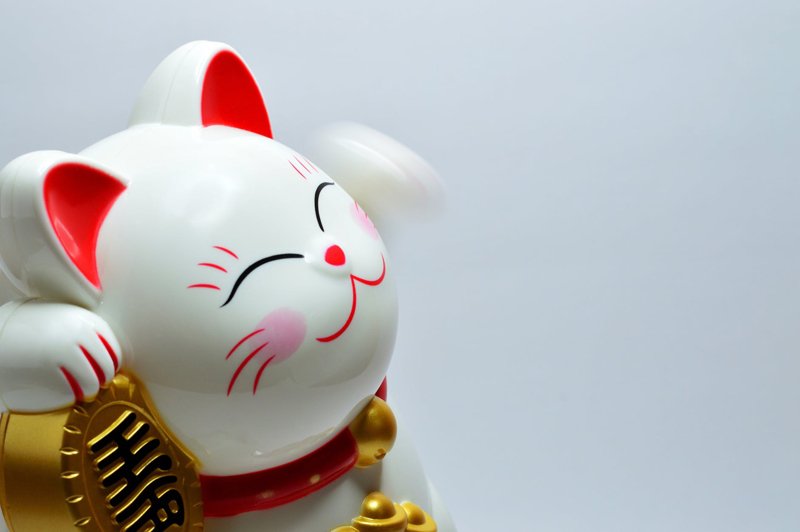 Love Hina The Complete Series
is a four-disc DVD box set that contains 25 episodes. Unfortunately, while this set may be billed as the "complete series," it is missing the OVA episodes that were produced for the series. This is a rather simple release: the first disc contains seven episodes, the second disc has six episodes, the third disc has six episodes, and the final disc has six episodes and bonus features.
After I saw the first episode of
Love Hina
and wrote an overview article for the series, I really wasn't sure about whether or not I ever wanted to see more of it. When my husband and I found a copy of this set in a shop that sells used DVDs, he convinced me that we needed to buy and watch this release, because it has become such a classic anime title. After watching this DVD box set, I'm really glad that I gave this series a second chance. While
Love Hina
isn't an excellent anime series, it's ultimately good for what it is.
The main character of
Love Hina
is Keitaro Urashima, a 19-year-old cram school student who is trying to get into Tokyo University due to a promise he made to a girl he knew when he was younger; the girl moved away and he forgot her name. Unfortunately, Keitaro has already failed the Tokyo University entrance exam twice.
Keitaro's grandmother, who manages an all girls' dorm in Tokyo, decides to leave on a trip and invites Keitaro to come visit; however, she doesn't tell him that she intends for him to act as the manager for the dorm. When Keitaro first arrives at the dorm, the girls don't know he's the new manager and think he's a pervert. Keitaro's aunt Haruka straightens everything out, and Keitaro becomes the manager. Keitaro ends up in misunderstandings with the girls, and some of the girls physically and/or mentally punish him in a comedic manner.
As the series progresses, Keitaro finds himself attracted to Naru Narusegawa, one of the tenants at the dorm, but is still hung up on the girl he made the promise to in his youth. Naru also has her own baggage, and the viewer finds that they're rooting for Keitaro and Naru to get together. There's also a big surprise that's revealed near the end of the series; unfortunately, I figured out what this revelation was rather early on the series, so this blunted the impact that this revelation made on me when it finally came out.
One thing that drove me crazy while watching the series were these old men (who are the town elders or something like that) that appear randomly to dispense their "wisdom"; their "wisdom" is essentially conveying information and concepts that the viewer could basically come up with on their own. I've read the first volume of the
Love Hina
manga, and these old men don't appear in it; this leads me to assume that they were added specifically for the anime adaptation. Personally, I didn't think they truly added anything to the series. In fact, I thought they were a distraction in the scenes that they made an appearance in.
As for this DVD box set release, the special features were textless versions of the opening and closing credits, and FUNimation trailers. Usually, I comment on wanting to see more in the way of bonus features; however, I have learned more about how licensing anime works, especially in regards to a series being license rescued. Since FUNimation license rescued
Love Hina
, the Japanese licensors may not have made any real bonus features available for FUNimation's release.
If you're a fan of
Love Hina
and haven't purchased the series on DVD yet, this would be a release worth picking up in order to have the 25 episodes of the series.
Disc 1

Disc 2

All-Girls Dorm With Outdoor Bath: Hot Springs
The Hinata's New Resident, Shinobu: Arrow Signs
Kendo Girl in Love? Swordplay
The Tokyo U Promise From 15 Years Ago: Diary
Wow, a Trip to Kyoto! Exciting
Keitaro's First Kiss Is With...? Journey
First Date, Keitaro's True Feelings: Nowadays
Kendo Girl and the Legend of the Dragon Palace: Is This a Dream?
The Case of the Missing Hinata Apartments Money: A Mystery
Who Is the Beautiful Woman Wandering in the Moonlight? Transformation
The Idol Shooting for Tokyo U Is a Prep School Student: Sing
Changing After the Wedding? Swordmaster Motoko's Sunday Best: Feminine
The First Kiss Tastes Like Lemon? Marshmallow? Grown-Up


Disc 3

Disc 4

Reunion? Naru's Crush Is a Tokyo U Professor: Turning Into Love?
I Love You! Romantic Confession Inside a Cave: Tall Tale
Monkey Performance at the Seaside Teahouse Hinata: A Kiss?
Mesmerized by Naru on the Haunted Island! Something's Fishy!
Girls Dressed in Yukata for Summer Festival: Let's!
Marry Into Money? A Prince From Across the Sea: Warm



A Sepia-Colored Promise With a Sleeping Girl: A Trick?
Jealous Outburst? Two Lovebirds on a Boat: Tremble
Little Sister Mei's Devious Plan: It Can't Be!
Naru Narusegawa, Her Wavering Heart and Keitaro: Scattered
Celebrate! Are the Blooming Flowers Tokyo U? Love? Everybody
Motoko's Choice Between Love or Swords: Don't Cry

Bonus Features
This site needs an editor - click to learn more!

You Should Also Read:
Love Hina




Related Articles
Editor's Picks Articles
Top Ten Articles
Previous Features
Site Map





Content copyright © 2021 by Lesley Aeschliman. All rights reserved.
This content was written by Lesley Aeschliman. If you wish to use this content in any manner, you need written permission. Contact BellaOnline Administration for details.