The Myth of Steen and Chenin Blanc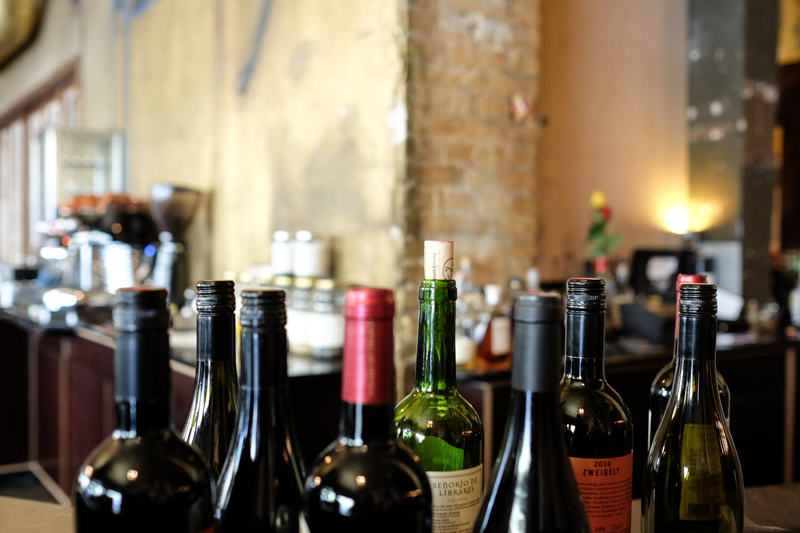 Steen is the name used in South Africa for Chenin Blanc — says almost every article, news item and blog post about wine that you read. But that is just not true — however the myth seems to be coming fact.
When the first vineyards were planted at the tip of Africa more than 350 years past, vines wrapped in damp sacking were carried by sailing ships. The vines came from Dutch nurseries who had sourced them from across Europe. Many died during the weeks of the passage and those that survived were planted. The names of the varieties were lost, although historians and viticulturists have a good idea what some were. Over centuries those that thrived in their new home multiplied and those that didn't vanished.
One in particular did very well. The plants were resistant to diseases, and easily and reliably grew a good quantity and quality of white grapes. A range of pleasant wines could be made from them and they also produced excellent brandy. By the mid 20th Century it was the most planted grape in South Africa and no one knew what it was. They called it Steen.
Many people thought it had developed in South Africa as a cross of other varieties or a mutation. One of the world's greatest viticulturists of his time, Abraham Perold, in his masterpiece A Treatise on Viticulture (1927), wrote "It is one of the oldest varieties grown at the Cape. It corresponds more closely with Sauvignon blanc than with any other European grape, as far as I know, but is not identical with it."
It wasn't until 1963 that Steen was finally confirmed as identical to the French Loire variety Chenin Blanc by Professor C J Orffer, Perold's protégée and successor at Stellenbosch University.
And the Steen name quickly went out of fashion. When South African producers of the variety formed an association in 1996 they called it the Chenin Blanc Association. The name Steen had passed into history. Old Afrikaner farmers might refer to Steen in their vineyards but the wines were all labelled Chenin.
But it takes time for text books to catch up and when writers and bloggers who'd never visited South Africa wrote about its wine one of the 'facts' they repeated was that Chenin is known as Steen in the Cape.
Recently I corrected the myth in a discussion on a wine forum. To my amazement a photograph was posted in response showing a KWV wine sold in America labelled Steen. In Cape Town a few weeks later I visited KWV in Paarl. They named their wine Chenin Blanc in South Africa – it was the same wine, same label and same vintage, just the name was different. I went to four major supermarkets and many different wine shops and of the very many Chenins I found the name 'steen' used just on one. That was Mulderberg's Chenin Blanc Steen op Hout. Mulderberg made two Chenins, this one the wooded one; op Hout means 'on wood'.
It seems that the Steen myth had grown to such an extent in the USA that the huge KWV winery had started using Steen on US export labels. Maybe there was another reason. Chenin Blanc doesn't have a great reputation in the USA where it had been over-cropped and used in cheap jug wines.
Well, it's not the only variety that has more than one name.
Do you like Chenin? Tell all on our
forum
.
| | | |
| --- | --- | --- |
| | Peter F May is the author of Marilyn Merlot and the Naked Grape: Odd Wines from Around the World which features more than 100 wine labels and the stories behind them, and PINOTAGE: Behind the Legends of South Africa's Own Wine which tells the story behind the Pinotage wine and grape, also available for the Kindle. | |
---


Related Articles
Editor's Picks Articles
Top Ten Articles
Previous Features
Site Map





Content copyright © 2022 by Peter F May. All rights reserved.
This content was written by Peter F May. If you wish to use this content in any manner, you need written permission. Contact Peter F May for details.