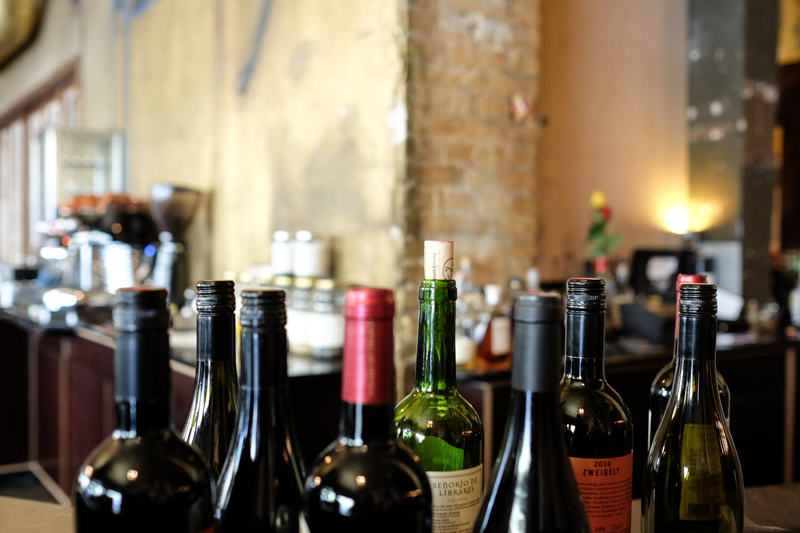 Over the past few weeks I have had an unusually large number of 'corked' wines.
Corked doesn't mean sealed with a cork, not does it refer to cork dust in a wine glass. Corked means the wine has been contaminated by a chemical in the cork. The term 'corked' arose last century when wine lovers identified the cause of the fault lay in the cork, although they didn't know what the cause was. We do now: it is a chemical called 2,4,6-TriChloroAnisole, shortened to TCA. TCA is harmless to humans but in wine at low levels it suppresses flavours and at greater concentration gives an unmistakeable stench of damp cardboard and mouldy cloth. It is said that if you put one drop of TCA in a swimming pool you can taste it in the water.
If you drink wine then you will have had a corked bottle, although you may not have known it. Some people have high tolerances for TCA, others are very sensitive to it. Because at low levels TCA deadens the fruit flavours of wine that bottle you didn't like because it didn't taste of anything much except wood tannins could have been corked. But once you recognise the taste of a corked wine you'll find it easier to identify in future. This is sometimes a curse when you complain a wine is corked while your companions continue to down it with seeming enthusiasm.
And in case you wondered, the purpose of wine waiter asking you to taste before serving is for you to satisfy yourself the wine is not corked. Around 5% of wines closed with a cork were affected by TCA, although in the past few years the cork industry have taken a lot more care about hygiene so that, according to the world's largest wine competition, IWC, which opened 13,000 bottles the figure is closer to3%. That is 3% too much to my mind.
I am convinced that quality screw-caps are a much better closure. They certainly do not harbour TCA, but they don't guarantee a wine will be free of other problems such as winemaking faults. And, here's a surprising fact, the wine could even be corked, though I don't relish telling a wine waiter that a screw-cap closed wine is corked.
TCA is a pernicious thing that can find a home in wood and spread throughout a winery contaminating wines before they are bottled. Once in the fabric of a building TCA can be impossible to eradicate and there are cases of wineries abandoning and demolishing their premises and building a brand new facility to make wine.
The question of how wine bottle are closed is surprising contentious with people strongly in favour of one or another so why not tell us what you think on our
forum
.
Peter F May is the author of
Marilyn Merlot and the Naked Grape: Odd Wines from Around the World
which features more than 100 wine labels and the stories behind them, and
PINOTAGE: Behind the Legends of South Africa's Own Wine
which tells the story behind the Pinotage wine and grape. Now available as an eBook.
---

Too Cork or Not to Cork
Even the most jaded wine lover will enjoy and learn from this well written, easy reading yarn about that essential but disposable closure that must be removed before we can enjoy our favourite drink. If you're thinking of a present for a wine-lover, this book will not disappoint.





The Judgement of Paris
This book is non-fiction, unlike the movie Bottle Shock that it inspired, and its more for the dedicated wine fan rather than the general reader. It tells the story of the 1976 tasting of top French and California wines and has a detailed look at each of the California wineries involved. Taber was the only journalist present at the tasting.





You Should Also Read:
Cork or Screwcap? Comparing Closures.

Related Articles
Editor's Picks Articles
Top Ten Articles
Previous Features
Site Map
Content copyright © 2022 by Peter F May. All rights reserved.
This content was written by Peter F May. If you wish to use this content in any manner, you need written permission.
Contact Peter F May for details.