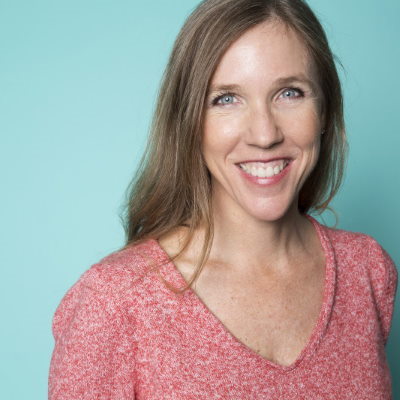 Over the past two decades, I've been the proud owner of five different RVs: two fifth wheels and three motorhomes. And while I loved each and every one of those RVs, at some point it was decided that we needed to part ways. Back in 1995, I sold my Skamper fifth wheel and Ford truck the old-fashioned way—by running an ad in the San Jose Mercury News. Since then, I've sold an RV on Craigslist, traded an RV in for an upgrade, and my Four Winds Chateau motorhome is now on consignment. While there are plenty of ways to sell your RV, not all of them will be right for everybody.
Craigslist
I can't imagine my life before Craigslist. I've bought and sold so many things on Craigslist that it's almost ridiculous. At first, my husband and I were apprehensive selling such a big ticket item on Craigslist, but we went ahead and took the plunge. And we're glad that we did. We found the perfect buyers, a young couple that needed a good full-timing rig for their cross-country travels. After they inspected the RV and wanted to proceed on the purchase, we all met for dinner at a local restaurant so that we could discuss the details. We all felt much more relaxed after spending time getting to know one another, and when the transaction took place, nobody was uncomfortable. We even became good friends and are still in touch with the couple today.
There have been a lot of stories about scams on Craigslist that can scare a person from using the service. However, I believe that the majority of Craigslist users are decent people. Meeting with your prospective buyer to go over the details can put you more at ease. During that time, you can discuss what feels fair and comfortable when dealing with the money part of the transaction. If they plan to give you a cashier's check, they should be more than willing to have you accompany them to the bank. Or, if they give you a personal check, they can come to your bank with you to make sure that the check clears before you hand over the keys. Keeping the lines of communication open will ensure that both parties are happy and stress-free.
Online RV Classifieds
While many RV sellers have had great luck with the online RV sales sites, my husband and I haven't been as fortunate. Before we posted our Prowler fifth wheel on Craigslist, we ran two online ads. One of them was reasonable and ran about $50 for three months. And we did get one response from that ad—a salesperson from another online RV classified site. This guy was able to swindle around $200 from us with the assurance that our RV was going to sell on his site—and fast. We never heard from him after his slick sales pitch, nor did we receive a single call or email regarding our fifth wheel. Thankfully, Craigslist saved the day. If I were going the route of an online ad, I would choose to use RVSearch.com.
RV Trader
Throughout the years, I've placed ads in the RV trader as well. While their prices are reasonable, and I like the fact that the ads are local, I've never sold anything through them. Obviously, nobody who scoured their ads was buying what I was selling. However, since the RV Trader is still a widely read publication--plus they also have online ads--it would be worthwhile to check out their ad rates.
Consignment
If you don't want to deal with the hassle of talking to prospective buyers, then putting your RV on consignment may be right up your alley. The dealership will do all of the marketing for you, and you just give them a percentage of the sale. Not every dealership is the same, however, so look at the paperwork before you sign anything. Some dealerships will make repairs or upgrades to your RV without your consent and notify you later that you owe them for the service. Make sure that anything they decide to do to your RV gets your stamp of approval first. Also, be sure that you are able to make decisions on the final sale if they get low-ball offers on your RV.
These are just a few of the ways to sell your RV. If all else fails, you can always drive up to the nearest big parking lot and put a for sale sign in the window and hope that your buyer happens to drive past on his way home from work.
**Want to add more vegan meals to your RV trips? Check out my new Ebook
"Vegan Road Trip: Simple Vegan Recipes for your RV Kitchen"
which features a variety of tasty vegan recipes--from breakfast to dessert and everything in between.**


Related Articles
Editor's Picks Articles
Top Ten Articles
Previous Features
Site Map





Content copyright © 2022 by Erin Lehn Floresca. All rights reserved.
This content was written by Erin Lehn Floresca. If you wish to use this content in any manner, you need written permission. Contact Erin Lehn for details.