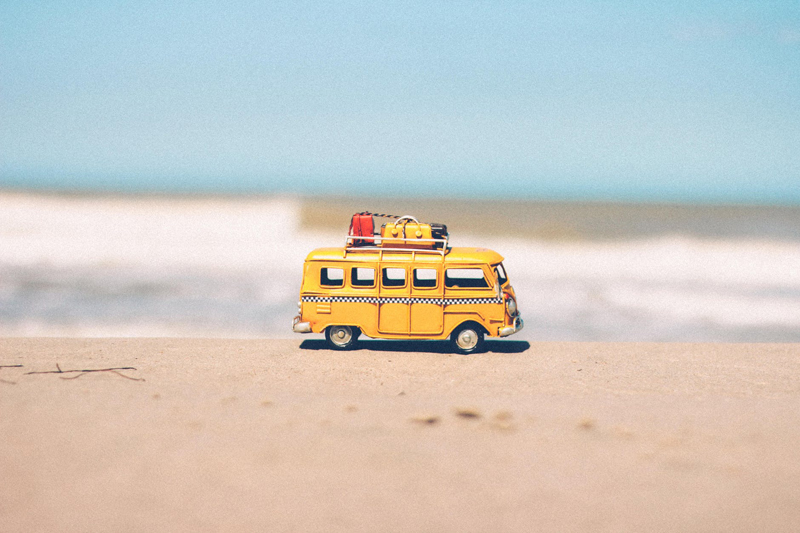 Recently, while staying at a Thousand Trails RV park in Seaside, Oregon, my husband and I decided to purchase a Thousand Trails Zone Camping Pass. For an annual fee of $499, we became members of a camping zone and now have access to participating resort campgrounds within our "zone." This membership includes 30 nights of camping at the campgrounds within our zone and a huge discount after we've used our first 30 nights.

After studying the Northwest Zone brochure, my husband and I were impressed with the campgrounds located in our zone. Most of them were located just a few hours from our house, so we could easily picture ourselves exploring these campgrounds. There are actually four different zones in the U.S.--Northwest, Northeast, Southwest and Southeast--each consisting of at least 18 campgrounds. Since we are located in Oregon, it made the most sense to purchase the Northwest Zone pass; however, it is possible to purchase more than one zone which would be quite handy for full-time RVers.

Most of the resorts nationwide feature a wide range of amenities like clubhouses, WiFi, indoor pools, miniature golf, kayaking, basketball and tennis courts, planned recreational activities, onsite restaurants, not to mention playgrounds and lots of activities for the kiddos.

The biggest benefit of purchasing a zone pass is pretty obvious—it can be great on your RV budget. The rates come in especially handy during high-season RV camping. For instance, the Seaside Thousand Trails RV park was charging $60 per night for non-zone members, not including fees and taxes. Meanwhile, Zone Camping Pass members were not paying anything since they already had 30 nights of camping included in their membership. And those that already used their 30 days were paying just $3 per night. So let's say you only camp 30 nights per year. That means you can get full hookups at some very nice RV resorts for around $16 dollars per night. And if you decided to camp another 20 nights? That would only amount to an extra $60. Fifty nights of camping for $600 is a very good price in my book.

Although the Zone Camping Pass has tons to offer RVers of every style, there are a few things you might want to consider. For starters, ensure that you will actually use the pass. If you're a weekend warrior, make sure that there are zone campgrounds close enough to your house so that you will actually camp at them. My husband and I are centrally located near many of the campgrounds in the Northwest Zone, so it was a good fit. However, if I lived in New Orleans, I may be less inclined to purchase the pass as a weekend warrior because of the proximity to the nearest campground.

There are also limits on how long you can stay in one campground consecutively. Those looking to book a site at one campground for longer than 14 days in a row will have to look elsewhere unless you want to stay in the system for 14 days, get out of the system for 7 days and then hop back in. However, you can stay for up to four nights in one campground and move to the next campground without any need to worry about following any consecutive night stay rules.

Another thing to consider is whether or not you can get a site at your chosen campground during certain times of the year. If it is considered the high season at a particular resort, you may not be able to get a site because all sites are on first-come first-served basis.

And one more thing--if you purchase the pass and decide that it's not for you, you are able to cancel your agreement within the first 30 days as long as you have stayed less than two consecutive nights at a campground. With this in mind, I highly suggest purchasing the pass through the Zone Camping Pass website or the call center rather than directly through a Thousand Trails sales associate. Less than two weeks after my husband and I purchased our pass, we put our RV up for consignment. No RV equals no camping for us since tent camping is not our forte--especially in the chilly Pacific Northwest. I contacted the call center to see if we could cancel our membership and was denied. Had we bought our pass online or through the call center, rather than the sales associate at the campground, we would have been able to cancel our membership. However, since we purchased our pass through a sales associate, we only had three days to change our mind. Somehow in all the excitement of purchasing the pass, we missed that part--but you don't have to!



Related Articles
Editor's Picks Articles
Top Ten Articles
Previous Features
Site Map





Content copyright © 2022 by Erin Lehn Floresca. All rights reserved.
This content was written by Erin Lehn Floresca. If you wish to use this content in any manner, you need written permission. Contact Erin Lehn for details.