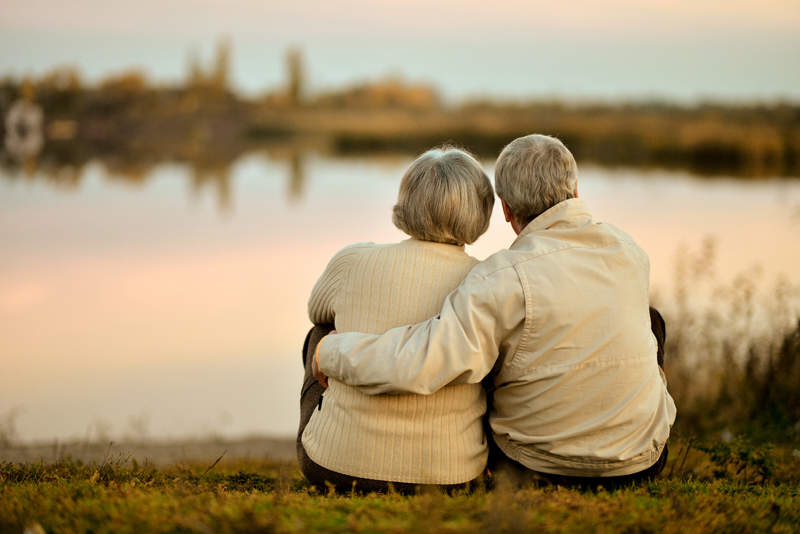 Springtime is here. The birds are singing, the sun is shining, and everything is growing and blooming. The urge to plant, clean and spruce things up is strong for most of us. We've been cooped up indoors during much of the winter, and we're ready to make some changes to our homes.

Springtime is a popular time to scam elders that need work done on their homes. For example: Mrs. Smith, an elderly woman, noticed that there was a construction team working on a house a few doors down from her. They finished the job on the third day, cleaned up, and left.

Mrs. Smith had noticed the team leaving, and thought that they had done a beautiful job on her neighbor's house. She had started to imagine possibilities for future projects at her own home, when there was a knock at the door. Mrs. Smith wisely looked through the door viewer, and saw a man in a bright orange and yellow vest.

The man, Mr. Jones, explained to Mrs. Smith that his team had just finished working down the street, but had high quality materials left over from that job. They would be able to offer Mrs. Smith a great deal on any one of several projects. Mrs. Smith invited Mr. Jones to come in and give her an estimate on one of the projects. They agreed upon a project and price. Mr. Jones wanted a substantial cash deposit, so Mrs. Smith withdrew the money from her bank. Mr. Jones gave her a receipt for the money, and a contract. The contract listed the work that would be done, and the materials that would be used, in great detail. Mrs. Smith was shocked when Mr. Jones never showed up to do the work. Mrs. Smith called the company, only to learn that Mr. Jones was not a part of their crew.

There are lots of variations to this common problem - sometimes part of the work is done, and then a demand for more money is made. When the senior runs out of money, or refuses to give anymore, the workers simply leave and don't return. Sometimes the contractor proposes a few projects for a "package deal". He never finishes the project. Or he finishes, but does a really poor job.

What can you do to protect yourself? Follow these steps to avoid being scammed:

1. Don't open the door to strangers looking to earn money by door knocking.
A teen wanting to mow the grass is one thing, but an adult contractor doesn't market door to door. He can be told to leave a card or flyer for you to check out later. It might feel rude for you to ignore the door or to tell someone through the door to leave their info. Scammers count on exploiting your courteousness. Remember this - it's better to feel uncomfortable for a moment than to be taken advantage of.

2. When you do get a card or flyer, look up the business and make sure that they are legitimate. Every state has a board that oversees contractors. If the contractor wants to do any construction on your home, they should be licensed and their name should be found in the licensee search link. The Board will also have consumer tips, contractor records, including any complaints, and history of discipline.

3. Get referrals, and then call the top candidates for estimates. Don't let one contractor persuade you to ignore your other options. You'll pay more that way, and might not get the best person for the best price. I personally use Angie's List before I hire anyone. I have saved hundreds of dollars, and have been thrilled by everyone I've used after checking them out on Angie's List. Neighbors, friends and family can also provide referrals.

4. Beware of contractors that want to be paid in advance, or that want cash only. A contractor that offers to drive a client to the bank to get cash for payment is a contractor you should not do business with. There are contractors that won't accept credit cards, but they will accept a check.

5. Make sure there is a clearly written, detailed contract. Read it over. If you are promised something that isn't in the contract, have it put in. Years ago, I had a contract with the nicest contractor. He told me that in addition to the work I wanted, he would also change out my bathroom light for free. When he presented me with the contract, it was all typed up and there was no room to add the detail about changing my light for free. I didn't want to be negative, but I reminded him and he said that he would remember. I didn't insist it be added. When they returned a few weeks later, he refused to change my light for free because it wasn't in the contract. Lesson learned, and shared with you!

Enjoy the springtime, and use the tips here to protect yourself from scammers!



Related Articles
Editor's Picks Articles
Top Ten Articles
Previous Features
Site Map





Content copyright © 2022 by Pamela Slaughter. All rights reserved.
This content was written by Pamela Slaughter. If you wish to use this content in any manner, you need written permission. Contact Pamela Slaughter for details.