Mass Migration to the Great American Beer Festival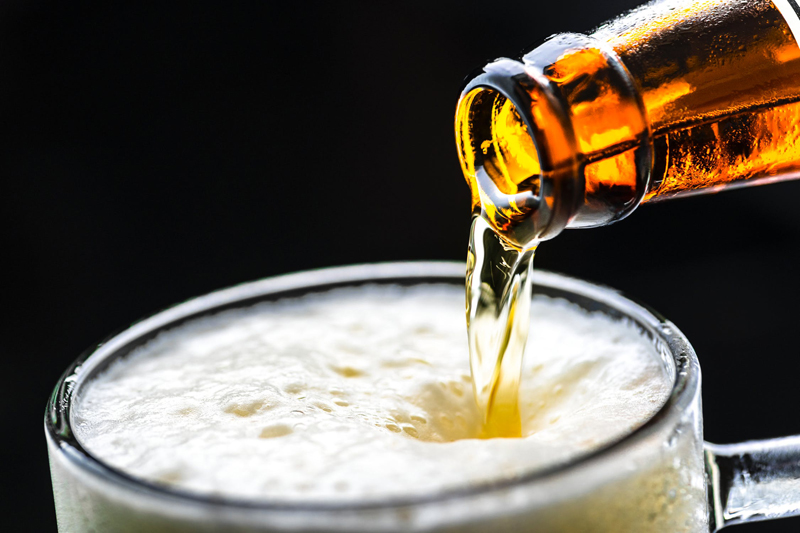 The Animal Kingdom holds a fascination for me, particularly the timed mass migration of specific animal species in every corner of the world. Each year, the Swallows return to San Juan, Caspitrano; Monarch butterflies make the long journey to Mexico; and three million Caribou cross the Arctic Tundra in search of "greener pastures." Loggerhead Sea Turtles are able to sustain an 8,000 mile journey, self-propelled, without airplane tickets.

Scientists contend that each species is affected by factors such as shortening daylight, change in temperature, fat reserves in the body, Circadian rhythms, or Circannual rhythms. But then there's the Great American Beer Festival (GABF), the one governed by "Cascadian rhythms," the irrational drive that compels craft beer lovers to journey to Denver, Colorado, in search of liquid bread, sometimes very hoppy liquid bread, from 48 states, Guam, and Washington, D.C.

The statistics can overwhelm even the most seasoned beer aficionado. Tickets for the 2012 Great American Beer Festival sold out, during the public sale, in only 45 minutes. With 49,000 attendees, including volunteers, those numbers are impressive. These attendees will have the opportunity to sample 2,700 beers from 578 breweries in the grand hall of the Colorado Convention Center.

In the two days prior to the opening of the Festival, 188 beer judges from 11 countries come together to judge beers from 676 breweries across the United States. Over 4,300 beers compete in 64 categories, being separated into 135 different beer styles plus the ProAm.

So if you are one of the people who says "I don't like beer," keep trying. You may have not yet found your one true love.

With all this talk of beer, you might think of the GABF as one big drinkfest. Beer is a cultural libation, however; one that focuses around food, celebration, specialty products, agriculture, homebrewing, local and organic farming, entrepreneurship, innovation and education. The festival seeks to cover it all, including scheduled shows that entertain and inform attendees on the hidden aspects of craft beer.

Some of the not-to-miss highlights include:

Farm to Table Pavilion - Only open for the first two sessions of the festival, the Farm to Table Pavilion requires an additional ticket which is only available to members of the Brewers Association or the American Homebrewers Association. Tapas dishes, created with locally sourced foods by area chefs, are harmonized with craft brews that bring out the finest flavors of each. Brewers, chefs, and farmers are on-hand to spread their passion about the positive aspects of well-matched beer and food.

Craft Beer & Food Pavilion - Brewers from across the country come together with world-class Executive Chefs to present themed shows on pairing craft beer with food. These presentations are included with admission to the festival. Topics may include stories about collaborations, local foods with high-gravity beers, smoky sausages, decadent desserts for carnivores, pretzels and beer, or beer/food pairings from the Rockies to the sea.

Brewers Studio Pavilion - For those who are passionate about beer and how it is taken from a concept to a reality, attendees can listen to brewers wax poetic about the love of their life: Brewing and all the ups-and-downs-and-ups that go along with it.

Annual Pro -Am Competition - For homebrewers on the edge of moving into the professional sector, the ProAm Competition gives them a taste of the commercial side of brewing. Those who have paired-up with a local pro must brew their recipe commercially to enter the competition.

Support Your Local Brewery Pavilion - craftbeer.com sponsors this pavilion each year where Brewers Guilds from each state share the unique culture that surrounds each, whether it be a passion for hops, extreme styles, barrel-aging, a focus on ethnic styles, showcasing local ingredients, or other practices that give beer a distinctive flavor.

You Be the Judge Booth - Have you ever wondered how beer is judged? Judges from the competition each year volunteer their time to sit down with festival attendees for a personal session covering how judges evaluate beer for medal status.

Silent Disco - Sometimes the hub-bub in the main hall of the Great American Beer Festival requires a brief escape, but no one really wants to leave. Attendees can grab a set of headphones and climb into their own world at the Silent Disco. After all, beer is about celebration, dancing, music and fun. Celebrate it.

Brewers Publications Bookstore - The publishing segment of the Brewers Association serves brewers, beer geeks, craft beer lovers, and foodies with over 50 titles available for purchase during the 4 sessions of the Great American Beer Festival.


You Should Also Read:
How to Become a Great Beer Judge
Behind Closed Doors - The Granddaddy of Beer Competitions
Ask the Beer Fox - Becoming a Certified Beer Judge


Related Articles
Editor's Picks Articles
Top Ten Articles
Previous Features
Site Map





Content copyright © 2022 by Carolyn Smagalski. All rights reserved.
This content was written by Carolyn Smagalski. If you wish to use this content in any manner, you need written permission. Contact Carolyn Smagalski for details.