How to Become a Great Beer Judge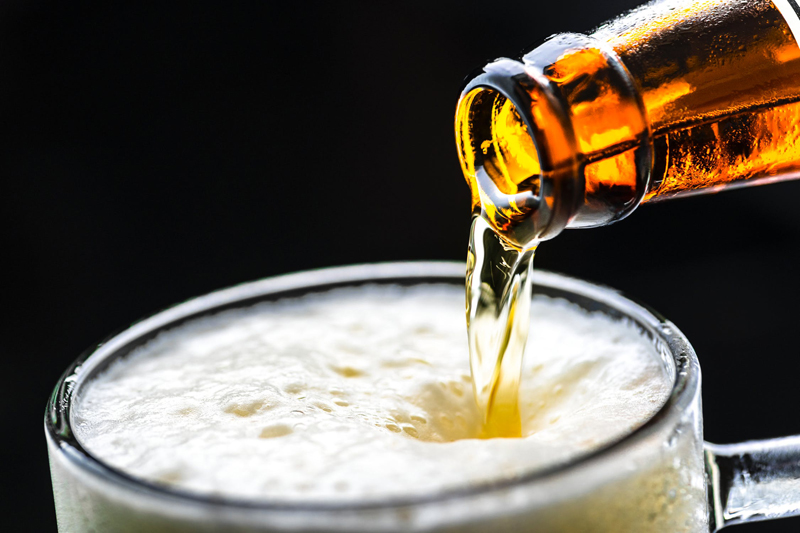 For those who love stats:

At the 2007 Great American Beer Festival, 473 breweries competed for medals in 75 categories. Number of entries: 2,826 entries. Professional judges needed: 107 represented by 7 countries

At the 2008 World Beer Cup, 644 breweries from 58 countries competed for medals in 91 categories. Number of entries: 2,864 entries. Professional judges needed: 129 represented by 21 countries.

How do people become so aware of taste, aroma, style, appearance, texture, kinesthetics, and a host of other qualities that they qualify to judge at these world class competitions? Are there born tasters?

Most people who judge beer professionally never expected to acquire such a skill. They probably did not even notice they were geekish. They are the ones whose curiosity overpowered their sense of good judgment when they ordered that Belgian Lambic for the first time. Their eyes danced as they peered into the glass. They noticed the acidic nature, the funk, the fruit. Their curiosity expanded, and they tried an English barleywine…then an Imperial IPA…then, they moved on to Old Ale aged in Bourbon barrels.


The flavors stayed in their brain the next morning, and their curiosity may have piqued at the idea of brewing their own. They listened to a brewer talk about yeast, and read about Brett and Saaz as distinctive aromas. Somewhere within it all, they made a conscious decision to learn more.

They may have taken classes for Beer Judge Certification, thinking they would "know it all" if and when they passed the final exam. After judging in their first competition, they understood that sensory perception and the ability to communicate in an effective way was a skill that needed to be developed. But how does one develop such a skill?

Not only are you judging a beer for its technical perfection, but also for the artistry inherent in truly "world-class" beers. You are discovering flaws, pinpointing their causes, recommending solutions. You are the assistant to the brewer, the second opinion, the closest advisor. Those who do it well work at it.

Strategies for Developing Sensory Awareness


Create aroma/flavor jars

Using small glass jars (sanitized baby food jars work well), fill each with a different spice, sugar, or herb. Label them clearly. Take time to learn the individual characteristics of each – the aromas, the taste, the feel on your tongue. Begin with those most common in beer: coriander, orange peel, lemon peel, juniper berries, cinnamon, star anise, vanilla, lemon grass, heather, molasses, brown sugar, raisins, dried cranberries, dill weed. As you become proficient at identifying these, expand your collection to more obscure items that you may not expect, but still may encounter: water with a few drops of bleach in it, band aids, parsley, savory, peppercorns, rock candy. Practice.

Note the aromas of fruit in the market

You may have noticed that many reviews (in beeradvocate.com, for example) describe "citrus," or "dark fruit," or "melons." How close can you actually come to an exact description? Can you tell the difference between raisins, prunes, and figs? Is there a clear difference between peaches, nectarines and apricots? Can you pinpoint honeydew versus cantaloupe? Try different coffee varieties. Is there a difference between "Folgers" and an expensive Jamaican Roast? Can you tell the difference between soapy, oily, or waxy? What about chocolate -cocoa powder, bittersweet bakers' chocolate, malty Ovaltine or milk chocolate? Chew on grains that have been toasted, roasted and burnt. Note the flavors of oatmeal and Cream of Wheat.

Concentrate on the feelings in your mouth

How does a fresh cut lemon feel on your tongue? What about arugula? Can you taste and feel the bitterness? Feel effervescence – it feels like Pop Rocks on your tongue. How about"Roundness" - that feeling associated with a very balanced, even-keeled smoothness throughout the mouth? Do you feel warmth or get shivers? Does the hair on the back of your neck stand up?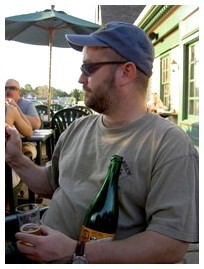 Study off-flavors

Are they appropriate or the result of improper brewing practices and a poor selection of ingredients? Become an exam grader for the BJCP. Beer Judge Exam prep courses make use of flavor training kits, assembled by the FlavorActiV Company of England and Wales, for training students to detect flaws in beer. Typical flavors in these kits are: Acetaldehyde, Butyric, Chlorophenolic, Diacetyl, DMS (Dimethyl Sulfide), Ethyl Hexanoate (fruity), Grainy, Metallic, and Musty. Instructors can obtain the kits through the BJCP. For details, go to the Continuing Education Program section at the BJCP website: http://www.bjcp.org

Study Hops

Do a bit of research to identify beers that are crafted with one hop varietal. Do a tasting in which you identify the profile of each. Take notes. Pay attention to your tastebuds.

Write quick and accurate descriptions of each beer

Try to fully evaluate each beer in five minutes or less. Then decrease the time to three minutes and examine your work with a discriminating eye.


Do you have a tasting group?

My favorite bunch of beer geeks can be found at Sly Fox Restaurant and Brewery in Phoenixville, Pennsylvania, USA each Monday night. From the outside, the membership's wit and candor might earn the label as the "Algonquin Round Table of the Sly Fox." This passionate group of beer enthusiasts was "loosely" founded in 2004 by three beer guys - Rich Ruch, Joe Meloney and Jack Curtin - who agreed to share their cellared treasures on a regular schedule. The group grew to include homebrewers, professionals, beer travelers, and beerwriters, including Ted Johnston, Tom Foley, Patrick Mullin, Brian O'Reilly, Lew Bryson, Lori Limper, Tom Mariano, Greg Ramiriz, Rick and Jeannie Smiledge, and many others. Each member brings one bottle of his/her own choosing, and all members taste. It is both business and pleasure. Some take notes. Our current "Secretary of Styles," Dell Massey, notes each beer, brewery, style, ABV, and distinctive qualities of each – then emails these notes to all members before the next tasting. We usually keep it loose: whatever we find in the beer cellar, fridge, garage or favorite beer market that we have the desire to share. Sometimes we add structure: a vertical tasting week; a horizontal tasting from several different breweries; country-centric; or beers that are aged. It is enormously educational, and a hell of a lot of fun!

Keep at it

Drink all styles of beer on a regular basis, and pay attention to each. Do it for the flavors. You will notice greater pleasure when you eat, and will become attentive to the variety of aromas in your surroundings. Best of all, you will develop accuracy as a proficient beer taster.

Cheers!

Photos taken at Sly Fox, Phoenixville, PA are (from top): Tom Foley; Ted Johnston; Dell Massey; Patrick Mullin, Rich Ruch and Joe Meloney.


 
You Should Also Read:
Becoming a Beer Judge - A Woman's Personal Journal
Beer Tasting Tips - Appraising Taste Profiles
Beer Evaluation - Kinesthetic & Trigeminal Senses


Related Articles
Editor's Picks Articles
Top Ten Articles
Previous Features
Site Map





Content copyright © 2018 by Carolyn Smagalski. All rights reserved.
This content was written by Carolyn Smagalski. If you wish to use this content in any manner, you need written permission. Contact Carolyn Smagalski for details.