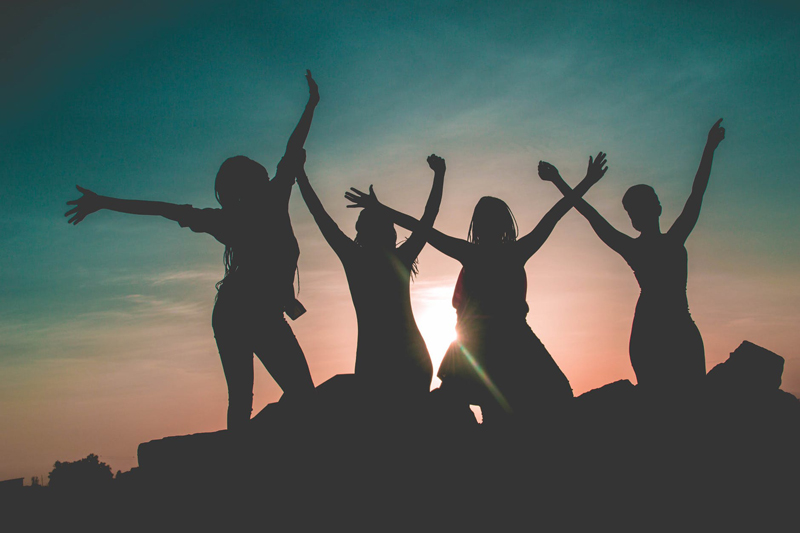 For women living in the United States, managing money better is consistently among the top five items on the to do list. Coincidence? Probably not. Managing money well is not a snapshot decision we can make once and then tuck neatly away. Spending and saving in a way that serves our long and short term goals requires that the initial commitment be paired with moment to moment decisions that also honor our financial goals. Too often what we say we want to do with our money doesn't regularly match what we actually do with it. Ultimately, doing better with dollars is not just a matter of what we spend and earn but also what we know and how we feel about money.

Learn about money
Many of us clip coupons and brag about our latest bargain but we don't understand anything about compound interest or price per earnings ratios. Managing money is about saving with a small s (think cutting your weekly grocery bill) as well as saving with a big S. In many cases, this is where we fall short. Learn about interest rates, investing in stocks, and planning for retirement.

Why learn about money?
Women should not rely solely on husbands or employers for their financial well-being. There are at least three reasons for this. Taking an active role in your financial affairs builds knowledge and confidence. Also, pensions are increasingly becoming a perk of the past. Companies such as Equifax, General Motors and Ford have been moving away from monthly pension payments to retirees in favor of lump sum payouts. More companies are offering only employee directed 401k plans for retirement. Women begin at a disadvantage, too. Even adjusting for education and experience women can expect lower lifetime earnings than men. And finally, divorce rates among couples over 50 have doubled in the last 20 years. For most women social security income will not be enough to live on.

Turn confidence into cash
Turner Broadcasting founder Ted Turner has said that taking risks depends on good judgment. Learning about money builds confidence and can lead to better decisions about access, accumulation and spending. Willow Tufano provides a good example of this. The Florida based teen is a budding real estate mogul. She purchased her first house at just 14 years old and a second house at 15. Ruth Fartel provides another example. In 1965 the then single mother took out a mortgage on her house to purchase what we know as Ruth's Chris Steakhouse. Today the iconic restaurant boasts more than 130 locations. Ultimately, money is a tool. The more comfortable we are with it the better we will use it.

Be fearless
Many women want to know more about money but have been intimidated by complex terms and theories. Start small and start with courage. Consider joining an investment club or making an appointment to sit down with a representative at your bank. Open financial statements and review them with someone you trust.

Think about ways to turn your ideas, experience or expertise into cash. According to a New York Times article more than 70,000 people in the United States work in the convention industry; many of them as speakers sharing their knowledge or experience. That number is projected to increase 44 percent by 2020.

Remember, deciding to manage money well is not a one time decision. Finally check this one off your list with a plan that covers learning more about money including investment, accumulation and improving access.








Related Articles
Editor's Picks Articles
Top Ten Articles
Previous Features
Site Map





Content copyright © 2019 by Barbara Gibson. All rights reserved.
This content was written by Barbara Gibson. If you wish to use this content in any manner, you need written permission. Contact Barbara Gibson for details.