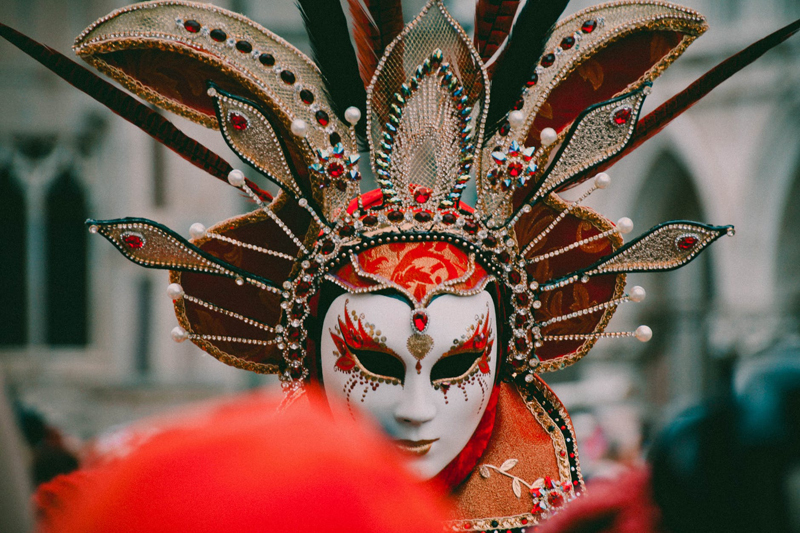 As Halloween approaches, you're panicking because you have nothing to wear. Don't worry! You don't have to resort to the plastic kids costumes at Kmart yet. Just take a look in your closet and you can find some wonderful ideas for Halloween costumes with the fashionable theme of the Roaring Twenties!
The basic shape of dresses in the 1920s was a sheath with a dropped waist. So take a look in your closet for a dress with a dropped waist, or better yet, one without a waist at all. The plainer the dress style, the better.
Try on the dress in front of a mirror. Take a sash or long scarf from your accessory drawer and tie it around your hips. Don't be afraid that it's calling attention to your widest point. That's what we're after! Now blouse up the dress a bit above the sash, obscuring your waist and drawing the skirt up to just below-knee length. Dig around in your odds and ends and find some fake flowers or a brooch and pin this onto the tie of the sash on your hip. If you're good with scarf-tying, tie the scarf ends into a rose shape. Play with the shapes until you have something that appeals to your eye.
Now search for a hat. Ideally, this should be a close-fitting cloche. But if you have a straw or felt hat that you don't mind cutting up, those will work too. Put the hat on your head and pull it as low as you can get it. If the crown of the hat fits close to your head, it's a good shape. Now google some images of flappers and trim the brim of the hat to look like those images. This is probably easiest to do while the hat is on your head (or at least on a hat stand). But you can trim a little, try it on, trim a little more, until you have a pleasing shape. So slowly and you'll come up with something great. Add a flower or a scarf tied in a bow at one side, and you've got something really unique and "hep to the jive".
Next your hair. If you don't have your hair bobbed, you can bob it for the evening by using bobby pins or hairpins. Put on your hat and going lock by lock, twist stands of your hair and pin them up under your hat. The hat will cover a multitude of sins. If you have time to set and fingerwave your hair, that's terrific. But pinning your hair into a bob under a cloche is a great trick for a costume party.
As for accessories, if you have seam-backed stockings, those are ideal. Wear them with garters at the knee and you'll look like Betty Boop! T-strap shoes are ideal but any chunky heel will do in a pinch.
Colour your lips red, your cheeks pink, and you're ready to spend the night dancing the Charleston!
Here's a great source for
Roaring 20s patterns
Men's suits suitable for Gatsby's era can be found here:
https://store.reconstructinghistory.com/historical-clothing/20th-century.html


Related Articles
Editor's Picks Articles
Top Ten Articles
Previous Features
Site Map





Content copyright © 2019 by Kass McGann. All rights reserved.
This content was written by Kass McGann. If you wish to use this content in any manner, you need written permission. Contact Brandi Ford for details.