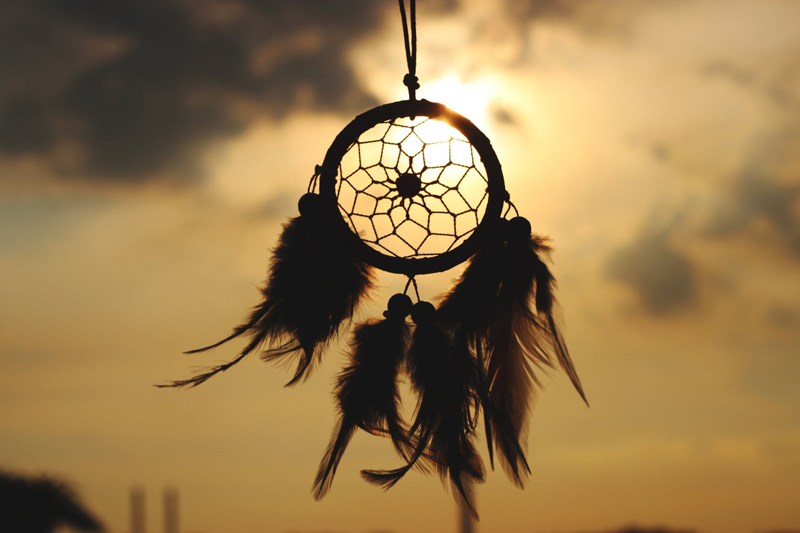 Although not common dream symbols, the sturdy, reliable ox may be quite a powerful symbol when it does make a dream appearance. And since 2009 is the Year of the Ox according to the Chinese zodiac, it is worth having a look at this magnificent creature. In fact, many of the attributes assigned to the ox in the Chinese zodiac are applicable in interpreting it as a dream symbol. Read on to discover what these attributes are and get some other ideas about your dream ox or oxen.
Chinese Zodiac
In the Chinese zodiac, the Ox is the second animal in the 12 year cycle. In its positive state, the ox is viewed as a reliable, hardworking, loyal creature. Oxen in dreams may very well symbolize these same traits. They may indicate that one is working diligently toward a goal, or that one may be seeing some progress in one's work.
In its negative aspect, the ox can be stubborn to the point of absurdity. How does the ox in your dream make you feel? Do you feel its stubbornness? Is it refusing to do something you want it to do? If any of these ideas seems accurate, check to see if there is some area in your life where you may need to be a bit more flexible or if there is some area where you are making snap decisions based on superficial appearances. See if perhaps some decision needs a bit more thought rather than an obstinate reaction.
Work
The acts and actions of oxen are almost always associated with work. In determining what your dream ox symbolizes, it is important to look at the ox's actions and your response to those actions. Is the ox happily doing its work or it is struggling or lazing about? How is the ox being treated? Is it being kindly guided or abusively beaten? Since the ox is associated with work, its actions and the manner in which those actions are being performed may be indicative of how you feel toward your own work. A happy ox can indicate career happiness, while a struggling or abused ox may symbolize an unhappy or unhealthy work environment.
When Oxen Attack!
Dream animals are often attacking animals. If you are experiencing ox attack dreams, try associating waking life oxen with dream oxen. Waking life oxen are almost unstoppable creatures renowned for their strength. Dream ox attacks may symbolize feelings of helplessness or that there is some insurmountable force you feel is invading your life. For clues as to what that force is, look to other symbols in the dream. First, look at who owns the ox because that will help you determine if the force is some inner problem or an outer life situation or relationship. After establishing ox ownership, then have a look at other symbols in the dream. Where is the ox? Where does the attack take place? Are there other people with the ox? For example, if your ox is attacking at your home, this may indicate a relationship imbalance. Examine the other symbols and then associate them to waking life. (More information on dream association can be found here:
Finding Meaning in Your Dreams
)
Symbols of Self
Animals in general are often symbols of the one's self and the ox is no exception. In fact, due to their strength and power, some people may view the ox as a totem animal. If you strongly identify with the ox that may be all the more reason to suspect it is standing in as a symbol of one's self. Looking at the health and behaviour of the dream ox is invaluable to understanding how one is feeling about one's self. For example, power is one of the ox's most prominent symbolic meanings. A happy dream ox may reflect a positive relationship with one's own ability and power.
Remember, power is a completely different animal from control. Authentic power stems from wisdom and knowledge, coupled with the energy to see one's visions and dreams manifest in reality. Power, authentic power, is not the ability to force others to do one's bidding or the ability to see to it that everything goes exactly as one wants. Power is a flowing energy, not an abusive, manipulative force. Dream oxen that are content and performing their work without impediment or without a guide may indicate that you are coming into your own power in a completely natural, individuated manner. However, if the ox is being mistreated or abused, this may indicate that one is confusing control with power and reveal that in adjustment in one's psyche needs to be made.
Until next time, sleep well and dream out loud!
*~Aisling Ireland~* is an ordained Interfaith Minister, available for weddings and commitment ceremonies and a Spiritual Counselor providing dream interpretation and Tarot readings. To make an appointment check out her website at:
Sang-Realta Spiritual Counseling
Amazon's Kindle is a wireless portable reading device that allows you instant access to books, magazines, and more - learn more about it by following the link below. Shiva Rea's yoga dvd is one that I personally use to work out. You can find it as well by following the link below.
You Should Also Read:
Chinese Zodiac OX
Year of the Ox - Chinese Zodiac


Related Articles
Editor's Picks Articles
Top Ten Articles
Previous Features
Site Map





Content copyright © 2022 by Aisling Ireland. All rights reserved.
This content was written by Aisling Ireland. If you wish to use this content in any manner, you need written permission. Contact Lori Chidori Phillips for details.