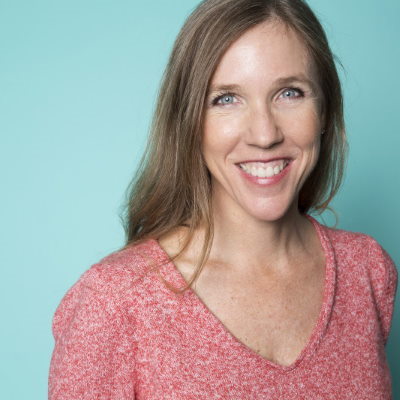 My husband and I recently put our RV on consignment. The sale of our motorhome puts us in a whole new category of RVer--we are now RV enthusiasts. While it has a catchy ring to it, I must admit, it feels weird not to be an RV owner after being one for the past ten years. While I've been mulling my new status around in my mind, I realized that it doesn't really matter if I am an owner or not--I'm always an RV enthusiast. In fact, so much so that even when I am an RV owner, I'm always on the prowl for my next RV anyway.
It seems that many of the RVers I know are also continually on the lookout for their next rig. That's what makes RV shows such popular events. We can't help ourselves. Upgrading to the latest and greatest in RV luxury is something that we aspire to. Those shiny new models we hop in and out of at dealerships and shows are just beckoning us to take them on our next journey across the continent. Or sometimes, it's just the call of a different class of RV. I've met plenty of RVers who tried out almost every class of RV--from camper tops to coaches--until they found the type that suits their RV travel style. Personally, I've gone from fifth wheel to Class C to fifth wheel and back to the Class C again twice.
And now that I don't have an RV, I can begin my RV dreams again at square one. While it's apparent from my past purchases that I love Class C models, I'm reconsidering my RV travel style. The 32 foot, Four Winds Chateau we just sold is a beautiful RV, but it no longer fits our lifestyle. We bought the RV with plans to full-time in it for several months out of each year. These past few years we were lucky to spend a month in it total. In the future, we'll need something smaller that can breeze in and out of parking spaces without a fuss and gets better gas mileage. With that in mind, a Class B motorhome might be more up our alley.
Whenever anyone thinks about upgrading or purchasing their next RV, these are the things they, too, will want to consider. How much time do you realistically think you will spend in your RV each year? If you're heading to Arizona for the winter, then you want to buy a coach that is livable for several months at a time. This coach ideally would be spacious, have lots of storage, and offer good insulation for your drives through different climates. If you find that you can only realistically commit to being a weekend warrior, then you could get away with a lightweight towable or pop up.
The best part about choosing an RV is that if you find that you eventually outgrow it for any reason, you can always sell it so that you can find your next perfect rig.
**Want to add more vegan meals to your RV trips? Check out my eBook
"Vegan Road Trip: Simple Vegan Recipes for your RV Kitchen"
which features a variety of tasty vegan recipes--from breakfast to dessert and everything in between.**


Related Articles
Editor's Picks Articles
Top Ten Articles
Previous Features
Site Map





Content copyright © 2022 by Erin Lehn Floresca. All rights reserved.
This content was written by Erin Lehn Floresca. If you wish to use this content in any manner, you need written permission. Contact Erin Lehn for details.