Keep Asthma Controlled at the Dentist's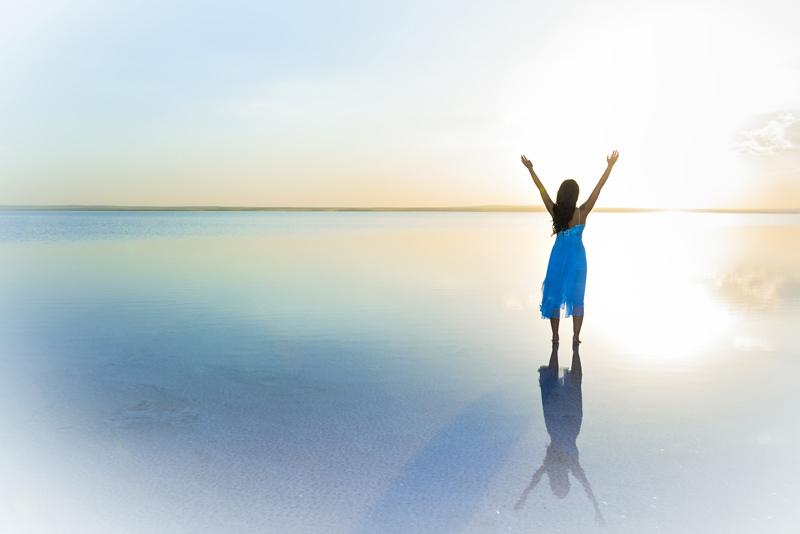 On the first visit to your dentist, you'll have the opportunity to more fully discuss your asthma situation. You'll be asked to fill out patient information forms; these forms ask for your medical history and other information. You'll be able to asthma details, such as asthma severity, how often and how long your asthma exacerbations and attacks last. You'll also be asked to list all medications you're currently taking. It's important to list all of your asthma medications, including any rescue or emergency medications you use. This is also the time to share any questions or concerns you may have about asthma and dental issues, such as local or other forms of anesthesia.
Potential Asthma Triggers at the Dentist's Office
Potential asthma triggers can be found in the dentist's office; some of which are similar to those at home, work and school. However, there are additional asthma triggers you should be aware of when visiting your dentist for treatment:
a.
Dentifrice:
paste, powder or liquid used for cleaning the teeth.
b.
Fissure sealants:
sealants painted over pits and fissures on teeth to prevent decay.
c.
Tooth enamel dust:
dust caused from drilling teeth.
d.
Methyl methacrylate:
used in the manufacture of plastics and resins often used in tooth repair.
e.
Fluoride trays and cotton rolls
may also be possible asthma triggers.
f.
Latex:
may be present in gloves, elastic and other products that may come in contact with a patient.
g.
Local and other types of anesthesia:
each type of anesthesia can be a possible asthma trigger. It's important to mention any past instances of problems with any form of anesthesia you or your child has experienced. Discuss all pain control methods with your dentist, and which one(s) may be best to use. The most common local anesthetics include:
1. Lidocaine (xylocaine or lignocaine)
2. Novocaine
3. Procaine
4. Articaine
5. Septocaine
6. Marcaine
7. mepivacaine
h.
Sulfites:
are found in certain medications used during dental procedures, including in some forms of local anesthesia. Asthma patients, who regularly use corticosteroids, sometimes have a higher chance of having a reaction to sulfites.
The dentist will need to know, during the first visit, if you or your child have ever experienced asthma problems caused by any of the substances or materials in the list above.
Additional Information for the First Consultation
Here are some additional concerns some asthma patients may face when visiting the dentist:
•
Decrease in pulmonary function:
Dental treatments can cause a significant decrease in pulmonary function in some asthma patients. Studies have demonstrated that lung function can decline as much as 15 percent in some asthma patients.
•
Nitric oxide (also known as "laughing gas"):
You may be able to use nitric oxide if you have mild-to-moderate asthma, as this can help to calm you down, while also reducing pain. However, if you have a severe form of asthma, "laughing gas" may not be a safe treatment for you. Your dentist may arrange a consultation with an anesthesiologist to see if you can use nitric oxide safely. If not, then you may need to have dental work done at a hospital, rather than at your dentist's office.
•
There are certain times
, during dental work, when asthma trouble is most likely to occur:
a) during and immediately after administration of local or other anesthesia.
b) during procedures, such as tooth extraction, surgery and pulp extirpation.
Before Dental Procedures
Here are some steps you can take before dental procedures to keep you and your child more comfortable and safe from asthma trouble:
a) Take your most recent scheduled dose of medicine before going to the dentist. This includes inhaled steroids.
b) Remember to take your rescue (quick-relief) inhaler with you to the dentist's office. Once at the dentist's office, put your inhaler in a place where it can be easily accessed during treatment. It's also helpful to take your spacer along, if you use one with your inhaler.
c) Be sure to take along any other emergency medications you may need, such as an Epi-pen, etc.
d) Appointments are best scheduled in the late morning and late afternoon.
e) Ask your asthma doctor if pre-treatment with your rescue inhaler, just before your dental procedure starts, may help to keep your asthma under control. The use of diphenhydramine (before dental work) may also help to keep your airways open and help you to relax. Check with your doctor before making any changes or additions to your medications.
f) Stress and nervousness are also asthma triggers. Try to practice some type of relaxation technique or stress management before your appointment.
Always check with your doctor before making any changes (including pre-treatment or adding additional medications) to your asthma medication regimen.
Going to the dentist can be a safe and comfortable experience, even if you and/or your kids have asthma. Communication between you and your dentist, awareness of possible asthma triggers, and taking precautions before and during dental treatments can help you to stay more comfortable and safe when you visit the dentist.
Please check out my new book
Asthma's Nothing to Wheeze At!
Now also available on Amazon
Asthma's Nothing to Wheeze At!
You Should Also Read:
Find a Dentist Who Treats Asthma Patients
Latex Allergies and Asthma
The Effects of Stress on Asthma


Related Articles
Editor's Picks Articles
Top Ten Articles
Previous Features
Site Map



Follow @SherryAsthma
Tweet





Content copyright © 2018 by Sherry Vacik. All rights reserved.
This content was written by Sherry Vacik. If you wish to use this content in any manner, you need written permission. Contact Sherry Vacik for details.