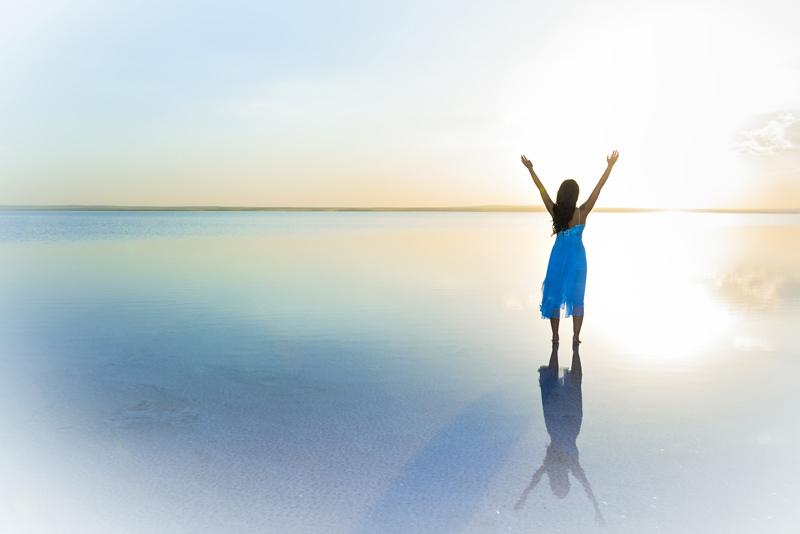 Latex is a common ingredient in many items we use every day—from rubber gloves to balloons and rubber bands. Latex is also used in many medical products such as gloves, catheters and band-aids. For some asthmatics, a latex allergy can be painful, dangerous, and even deadly. A latex allergy can occur in several ways: by direct contact and/or inhalation of latex particles, especially from gloves.
What is Latex?
Latex comes from the sap of the Brazilian rubber tree. During the processing of latex, manufacturers try to remove the offending protein and chemicals in the sap that causes latex allergies. Even so, some of these proteins and chemicals remain in the finished products.
Those Most at Risk & Cross Allergic Reactions
According to the Asthma and Allergy Foundation of America (AAFA), from 5 to 15 percent of health care workers are most at risk (out of the general population) for developing a latex allergy. This is because health care workers are in constant contact with latex in gloves and other medical products. Others who are most at risk include people who have frequent surgeries, catheter use and those who work in latex factories. Some people are born with a tendency toward latex allergy.
In addition, those who have a latex allergy can have a cross-reaction with certain fruits, nuts and vegetables. Some of the most common cross-reactions occur with avocado, potatoes, tomatoes, bananas, chestnuts, kiwi fruit and passion fruit. Additional foods that can cause latex cross-reactivity include apples, apricots, nectarines, celery, cherries, figs, grapes, melon, milk, papayas, peaches and pineapples.
Types of Reactions to Latex
There are two types of reactions you can experience when you come in contact with latex: contact dermatitis and an anaphylactic reaction. Contact dermatitis is the most common reaction to latex, and includes itching and/or rash/hives over the part of the body in contact with latex. This breakout can occur 12 to 24 hours after coming into contact with latex.
A more serious, systemic allergic reaction can develop—anaphylaxis. Anaphylaxis includes difficulty breathing and/or swelling, steep blood pressure drop, sweating, paleness, panting, nausea, rapid pulse, faintness confusion and may include passing out. Swift treatment is needed during an anaplylactic reaction, or it could lead to death.
Common Latex-Containing Products
Here is a list of the most common latex-containing products:
 Rubber bands
 Motorcycle and bike handgrips
 Racket handles
 Condoms
 Erasers
 Rubber toys
 Baby bottle nipples
 Disposable diapers
 Hot water bottles
 Carpeting
 Dishwashing and medical gloves
 Elastic used in clothing
 Balloons
 Diaphragms
 Swim goggles
 Sanitary pads
If your doctor suspects you have a latex allergy, he may want to do an allergy skin test or blood test, in addition to taking a physical and checking your medical history.
Treatment of Latex Allergy
As with other allergies, the best way to treat a latex allergy is by complete avoidance. However, this is not always possible. Your doctor may prescribe allergy and asthma medications to help control allergic reactions. If you've had a serious reaction to latex, your doctor will also prescribe an epi-pen that you'll have to carry with you at all times.
Latex Allergy Prevention
If you're allergic to latex, it will be necessary to reduce and/or prevent your exposure to latex at home and at work. If you are a patient, be sure to alert your doctor and other health care professionals that you are allergic to latex. In addition, you can carry non-latex gloves with you and ask that your health care providers use non-latex products for you. It is also helpful to wear a medical alert bracelet to help alert others of your allergies.
At work, it is important to talk with your employer about reducing your exposure to latex on the job. It is helpful to remember that the Americans with Disabilities Act covers those who have severe allergies to substances, including latex. If you are unable to do your job due to a latex allergy, work with your employer to see if there are other options or if some accommodations can be made to your job or work environment to help you stay on the job.
A latex allergy can be dangerous, as each exposure "trains" your immune system to become more sensitive to this allergen. It is important to take a latex allergy seriously, and avoid exposure at work, school and in your home. Be sure to work with your doctor and health care providers to find solutions to help keep you healthy and safe, while avoiding latex exposure.
Please check out my new book
Asthma's Nothing to Wheeze At!
Now also available on Amazon
Asthma's Nothing to Wheeze At!
You Should Also Read:
Understanding Asthma Signs and Symptoms
Asthma Food Triggers
What is Occupational Asthma?


Related Articles
Editor's Picks Articles
Top Ten Articles
Previous Features
Site Map



Follow @SherryAsthma
Tweet





Content copyright © 2023 by Sherry Vacik. All rights reserved.
This content was written by Sherry Vacik. If you wish to use this content in any manner, you need written permission. Contact Sherry Vacik for details.