Mirror, Mirrors - Dream Symbols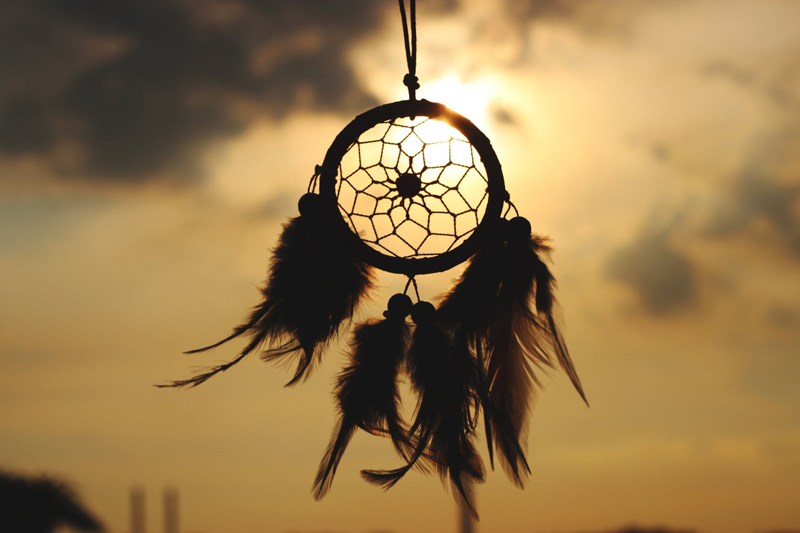 "
In the cold mirror of a glass, I see my reflection pass, see the dark shades of what I used to be . . .
"
U2
, "Love Rescue Me"
The mirror plays one of the most obvious magical roles in the collective psyche in the fairy tale of "Snow White." The magical mirror in this tale is fascinating in that this mirror does not simply reflects what is in front of it, but it gives voice to the unseen, it speaks the truth of what can and cannot be seen. It is also brutally honest and unwavering. The magic mirror cannot be deceived by makeup, a nice hair cut, designer clothes--nothing deceives the magic mirror.
The dream functions much as the magic mirror in "Snow White" with the major difference being that that images reflected in dream life may be far more painful than a Bad Hair DayÔs reflection in the waking life mirror. Dream reflections are far more accurate and honest than waking lifeÔs glass. Images in dream mirrors reflect not only the truth of our waking lives, but the truth of the "dark shades" not only of what we
were
, but the dark shadows of what currently
is
in our unconscious. In fact, mirroring is one of the primary functions of dreams. They reflect everything, every solitary aspect of who we are--the shadows, the emotions, what we feel, what we think, what we desire, what we see, as well as that to which we are blind--which may be both that which is dark as well as that which is so powerfully bright that it cannot be seen, light as clear and blinding as the soul that hides behind the flash of the egoÔs light.
When the dream reflections are unpleasant it is important to remember that reflections are all they are--they are not the essence, the quintessential being of the person. What is reflected is easily changed. In fact, part of the goal of examining dream reflections is in discovering what we may need to alter in order to make our reflection reflect the truth of our being--that we are, each of us, reflections of Divine Light and anything other than that lightÔs reflection is simply something in need of transmutation so that the reflection takes the actual true shape of the Form. As St. Paul says, "We see through a glass darkly"--it not the glass that needs lighting, but the form that needs brightening so that the glass brightens as we come nearer to the shape the Divine designs for each of us.
Dream mirrors may also have less esoteric symbolism and below are a few ideas on some other meanings mirrors may have in dreams.
Absent or Bizarre Reflections
In some vampire mythology one of the traits of the vampiric entity is its lack of reflection. Why is this so? Perhaps it is found in the collective unconscious belief that mirrors are reflecting souls and the vampire, in many mythologies, is lacking a soul to reflect. But perhaps there is a deeper meaning. Perhaps the reason for a lack of reflection lies in oneÔs inability to see oneÔs self--out of shame, out of fear, out of worry of what one will see in the mirror. Looking into a mirror and seeing nothing reflection could also indicate trouble with identity, trouble with seeing oneÔs self, or having lost oneÔs self in some way. This state is a dichotomy as on the one hand, the loss of reflection could indicate deep instability at a core level, while on the other hand, it may also indicate that one has dissolved oneÔs ego to the point that one is no longer bound to the image one has created. If this dream is prominent it is crucial to carefully and honestly examine oneÔs life and perhaps seek spiritual and/or psychological counseling as there is a fine line between authentic spiritual freedom that comes with authentic identification with the Self and delusional, psychosis that comes from have no core Self at all. All parts of the psyche carry shadows, and the Self, as the brightest of all the archetypes carries the darkest shadow of all--one that may or may not be reflected in mirrors.
When an image other than oneÔs own is reflected in a mirror, check who or what is there. The mirror may be showing you what you desire, an image you wish you had, or it may be reflecting some image that you reject. The important thing to remember is that while mirrors may not be deceived by cover-ups, any thing reflected that is less than Divine may always be brought into alignment, as long as the change is not simply cosmetic.
Portals
Many cultures and religions use mirrors as portals into other dimensions--remember, Alice went through the looking glass! Mirrors may be used as a form of meditation known as "scrying." Gazing into a crystal ball is a form of scrying as is the use of the black mirror that is meant to reflect more of what is in the unconscious that that which is in the physical world.
*~Aisling Ireland~* is an ordained Interfaith Minister, available for weddings and commitment ceremonies and a Spiritual Counselor providing dream interpretation and Tarot readings. To make an appointment check out her website at:
Sang-Realta Spiritual Counseling
You Should Also Read:
The Body Image Site at Bella
The Self Development Site at Bella
The Goddess


Related Articles
Editor's Picks Articles
Top Ten Articles
Previous Features
Site Map





Content copyright © 2021 by Aisling Ireland. All rights reserved.
This content was written by Aisling Ireland. If you wish to use this content in any manner, you need written permission. Contact Lori Chidori Phillips for details.