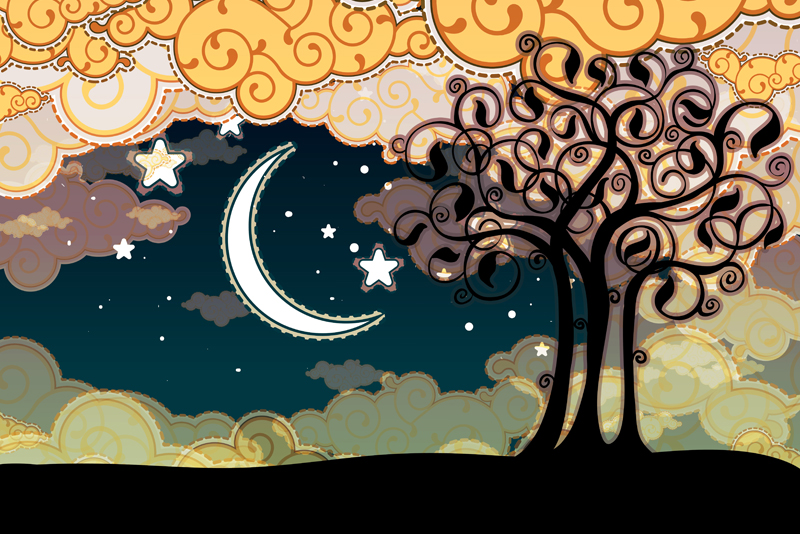 Pre 20th Century most forms of mental illness were considered a 'curse' or some form of divine punishment, and in some parts of the world today this is still a commonly held view. In the last article we saw how complexes - essentially part of the mind's "softwear" - could cause problems for the relatively healthy person without any extra aggravation from any biological imbalance. The body and brain are controlled by a cocktail of very complex organic chemicals including, but not limited to, hormones, neurotransmitters, and diet. When these become out of balance there can be a number of effects ranging from genuine glimpses, or immersion, in other planes through to subjective phenomena that can be interpreted by the person experiencing them as real.

In the early part of the 20th Century practitioners of Magick and Spiritualism claimed that many people diagnosed as 'insane' were actually possessed. The lay Freudian analyst Violet Firth, better known as Dion Fortune, was a prominent writer and practitioner of Ritual Magick, who claimed that as science advanced many cases of mental illness would turn out to have Occult roots. Then in the 1940's and 1950' new drug treatments were introduced that helped many people with psychiatric issues to manage them more effectively. So successful did this approach appear to be that these days someone seeing a psychiatrist normally leaves the office with a prescription for at least one type of psychotropic drug.

When I was training as a counsellor and hypnotherapist the subject of drugs and psychotherapy came up and the general opinion of the class was that by the use of drugs psychiatry was presenting itself as a branch of medicine. In this way it made psychiatry seem more of a science and mental disorders having a basis purely in Biology. However, several people in the class had already experienced incidents of telepathy during counselling each other as well as some clients. Even more interesting was that one person there had experienced a shared dream with someone they were counselling. With me, a Pagan, someone who knew some Witches in Ireland, and a UFO enthusiast on the course so it made sense to turn to the Jungian Psychology model as the most useful in counselling when these phenomena occurred. It should be stressed that a lot of our training was based on knowing when not to accept clients, and pass them on to doctors or other medical professionals.

Even excluding some of the more challenging clients there are still plenty of people who go to counselling that exhibit empathic and telepathic skills. Dion Fortune commented "The neurotic is often psychic and the psychic often neurotic". The same is also true of a number of mental problems with roots in abuse or events where the person loses a sense of their boundaries. This can present in a number of ways, but principally in the treatment of addiction including smoking and overeating and can be such a part of their character that blocking or shielding yourself can cause the person to become disoriented. This can be an ideal 'lever' to help them make the changes they want. Equally putting yourself into a trance will cause the client to enter a trance in sympathy, and then you can return to a normal waking state and use therapeutic techniques to help the person help themselves.

As you may suspect many counsellors are empathic or telepathic to a marked degree although they may well be unaware of this consciously. This can cause problems if they are not taught techniques to balance themselves, or only use their empathic skills when appropriate. They can "take on" their clients issues and think they are their own, which is why counselling governing bodies insist that their members undergo regular supervision. One very funny example of how susceptible an unaware empathic person can be to being influenced occurred when I took the test for my City and Guilds qualification in Hypnotherapy and counselling. As part of it I had to perform an informal trance induction on a fellow class member I hadn't worked with before. Informal trance is the art of inducing trance without the person being aware it has happened. To facilitate this, and without the invigilators knowledge, I mentally evoked the character of 'Kaa' from the Disney film "The Jungle Book". The results were very effective as not only did the person enter a trance in the fastest time the examiners had ever seen, but afterwards I overheard one of them say that they had started to enter an altered state too!

At this point you may be wondering how you can be sure in magickal and ritual work if what you have experienced is real, or some sort of hallucination. This is why keeping records is so important, especially when you are just starting out. You can refer back to them to see what actually happened and the circumstances surrounding what you were doing. Also follow the advice in the last article about self development, staying grounded, and seeing a reputable counsellor if appropriate. Do this and you will walk your Path in a balanced, positive, manner that will bring benefit to you and all who surround you.
You Should Also Read:
Bellaonline Mental Health Site


Related Articles
Editor's Picks Articles
Top Ten Articles
Previous Features
Site Map





Content copyright © 2022 by Ian Edwards. All rights reserved.
This content was written by Ian Edwards. If you wish to use this content in any manner, you need written permission. Contact Ian Edwards for details.