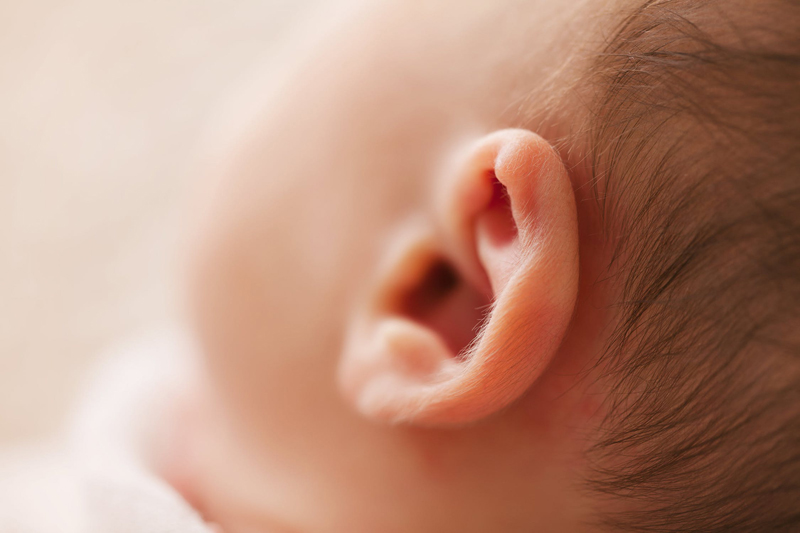 At night, when we take our hearing aids or implant processors off, we can't hear. Ever wonder what you might be missing?

Years ago when I lived alone, and before my Cochlear implants, even had I left my hearing aid in, there was no way I could hear night noises. But my brain often made up noises which would wake me. I'd hear the telephone ring or the house security alarm go off. I'd sit up in terror, heart pounding, trying to work out if I could really hear these things or it was phantom sound.

I haven't given that experience much thought in recent years because I rely on my fully hearing husband to wake if there is anything I need to know so I had completely forgotten about the noises of the night - until last weekend. We had the privilege of having my 10month old grandson stay the night. He is a delight and has read the 'baby job description' extremely well - especially the duty of waking up in the night as often as possible, to ensure his parents get very little sleep, will therefore be very tired and give him everything he wants the minute he murmurs!

So last weekend it was Nana's turn. We got him to sleep around 8pm and when he woke at 10pm, I settled him and decided I must sleep myself so I could cope with the next wake up. Sure enough around 2am he woke. Granddad shook me awake, I put on my processor and could hear his angry wail. A change, feed and back to bed in 20 minutes. Fully expecting him to demand more attention, even though I went back to bed, I left one of my processors on so I could respond rather than waiting for Granddad to wake me.

And this is when I became aware of so many night noises. First of all there was the sound of my hair scratching the pillow and the crackle of the feathers under my head. The sheets swish and slide as I pulled up the bed clothes. I'm trying to stay awake in case the baby grizzles, so I reach for my water bottle and bang the night table as I do so. Unscrewing the cap scrapes and my finger nails click on the lid. The water sloshes and swishes as I drink it. All the sounds happen in reverse as I return the bottle to the bed side table. I open the top drawer and search for my lip gel. All the items scrape and scratch and rattle in the dark. Once more I return and settle into the noisy sheets and pillows. My breathing rattles and rasps and before long granddad begins to snore. So far there's been no murmur from the baby. I give it a few more minutes and sick to death of all the noises coming just from me I finally remove my processor and fall asleep.

The baby didn't wake until 7:30am - so I hadn't needed to bother wearing my processor the whole night in any case. However, I was stunned at how noisy people are. I hadn't realised and somehow think I would prefer not to hear these noises. I didn't even get to hear the creaks and groans of the house or night traffic –all my own sounds overload these! Maybe I am lucky – I get a choice – if I don't want to hear to I don't have to (smile.)

You Should Also Read:
Deaf at night
Noises we hate to hear
Deafness and personal safety in the home


Related Articles
Editor's Picks Articles
Top Ten Articles
Previous Features
Site Map





Content copyright © 2018 by Felicity Bleckly. All rights reserved.
This content was written by Felicity Bleckly. If you wish to use this content in any manner, you need written permission. Contact Felicity Bleckly for details.