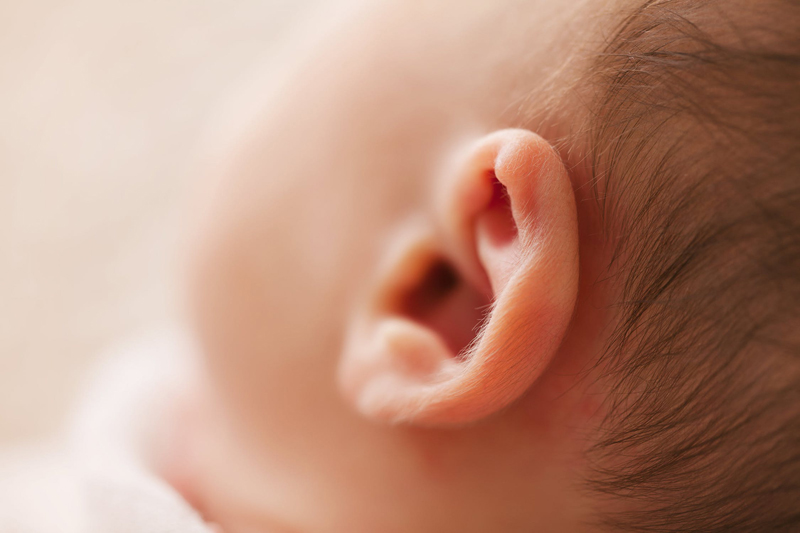 I have great hearing now that I have two successful Cochlear implants…but that doesn't help me much at night. While there is no reason why I shouldn't wear my implant processors to bed, they don't stay on because of my head movement on the pillow. So at night I am deaf.

Mostly I couldn't care less because I'm asleep but this night deafness does raise a few questions about personal safety, waking up and so on. Recently, my husband had a short stay in hospital. He's my ears at night and being home alone was a little worrying because I knew that had there been an intruder I would never have heard it before it was too late. Had someone called in I would not have heard them knocking, had the phone rang (alerting me to an emergency) I would have missed it.

If there'd been a fire I probably wouldn't have known until it was too late for me to escape (I am very conscious of fire because in 1988 my house burnt down. It was about 1am and had my oldest son, who at the time was 16, not raised the alarm and got us all out of the house we may have died.)

What are some ways around being deaf at night?
For me living with someone is the best way to make sure I am safe at night. But that isn't an option for everyone. Even for me, there can be occasions when I am forced to be alone. Some people opt for a dog. In my early years of going deaf, while I was a single mother raising my three children I had a big German Sheppard. His bark was enough to scare anyone away and even to wake me if anyone came near the house and this made me feel safe. A hearing dog could be an option for some people - a dog which is trained specifically to alert a deaf person to an alarm, the phone or a door knock.

Other options include some of the many and varied assistive devices. These include vibration alarms, flashing lights and consoles which connect to a number of appliances/phones which flash lights to let you know they have been activated. I had both a phone with a fluorescent light which flashed blue in one room and a strobe light in another room, both of which flashed when the phone rang. Either of these flashes would wake me.

If you have a good and trusted neighbour you could give them a key so that if there was any danger they could come in and wake you. While I used this on occasion it was pretty scary to wake up to someone next to my bed – but truth to tell I was never in any danger from them.

There is no doubt that being deaf at night can make it uncomfortable for a good healthy sleep if you worry about personal safety. I know I would worry about waking up, especially if I had a deadline (such as a plane to catch!). Understanding what the issues are and the things which can help you is the first step to taking action.

You Should Also Read:
Deafness and personal safety at work
Deafness and personal safety at home
Deaf pedestrian safety


Related Articles
Editor's Picks Articles
Top Ten Articles
Previous Features
Site Map





Content copyright © 2022 by Felicity Bleckly. All rights reserved.
This content was written by Felicity Bleckly. If you wish to use this content in any manner, you need written permission. Contact Felicity Bleckly for details.