Secret Vegan Corn Spoon Bread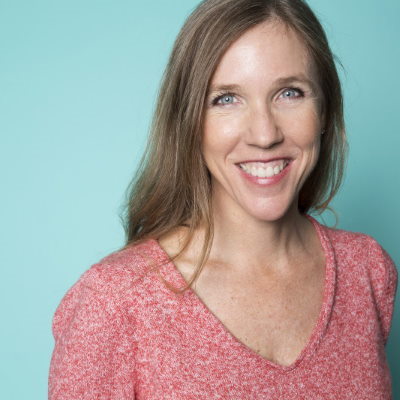 I recently went to a potluck and sampled a delightful dish I'd never had before: spoon bread. It was corny and creamy and had just the right amount of crusty baked goodness on the edges. With each savory bite, I felt like I was back in the Deep South and it was heavenly. While hovering over the spoon bread, the chef's husband came over and stood next to me. I commended his wife on the dish and asked for the recipe to which he replied, "Sorry. She will never share that recipe. It's a secret."
A secret, huh? Interesting, I thought. Now I had a challenge. Since it was a vegan potluck, thankfully there was a card listing the ingredients. It didn't have any portions on it but I knew that I could go online and do what I could to find a similar recipe and veganize it.
After about an hour of searching, I finally found a recipe that I felt could be veganized appropriately based on the recipe list which included corn flour, egg replacer, salt, baking soda, creamed corn, canola oil, rice milk, Daiya vegan cheese and green chilies.
The recipe that I chose to tackle was Paula Dean's Corn Spoon Bread recipe at Food.com. Below is my vegan spoon bread inspired by that recipe. It's been altered to make it vegan, and several of the ingredients have been changed to add more creaminess and a Mexican flair to the dish.
Secret Vegan Corn Spoon Bread
Ingredients:
1 cup rice milk, plain
1/2 cup yellow cornmeal
1/2 teaspoon salt
1/2 cup Daiya cheddar style shreds
½ cup Daiya mozzarella style shreds
1 cup creamed corn
½ 4 ounce can diced green chilies
1 tablespoon flax, plus 3 tablespoons water (this makes a flax egg)
1.5 teaspoons EnerG egg replacer, plus 3 tablespoons water
3 tablespoons soy-free Earth Balance margarine, cut into tiny pieces
Instructions:
Preheat oven to 375 degrees. First, prepare your flax egg. To do that, just put a tablespoon of flax in a small bowl along with 3 tablespoons of water. Then prepare your EnerG egg replacer egg the same way and let it sit. Stir until well-blended and let sit for at least five minutes. In saucepan on low heat combine rice milk, cornmeal, salt, add ½ of the Daiya cheese shreds and creamed corn. Stir for about five minutes, then remove from heat. Add in the flax egg and the EnerG egg replacer. Finally, stir in the diced green chilies. Pour mixture into an 8x8 baking dish and sprinkle with Earth Balance pieces and the rest of the Daiya cheese. Bake for 45 minutes until center is bubbling and it's lightly brown on top and the edges.
Makes 6 servings
**For more delicious vegan meals for your RV kitchen, check out my eBook
"Vegan Road Trip: Simple Vegan Recipes for your RV Kitchen"
which features a variety of tasty vegan recipes--from breakfast to dessert and everything in between.**


Related Articles
Editor's Picks Articles
Top Ten Articles
Previous Features
Site Map





Content copyright © 2023 by Erin Lehn Floresca. All rights reserved.
This content was written by Erin Lehn Floresca. If you wish to use this content in any manner, you need written permission. Contact Erin Lehn for details.