Make it a Great Party. Beginning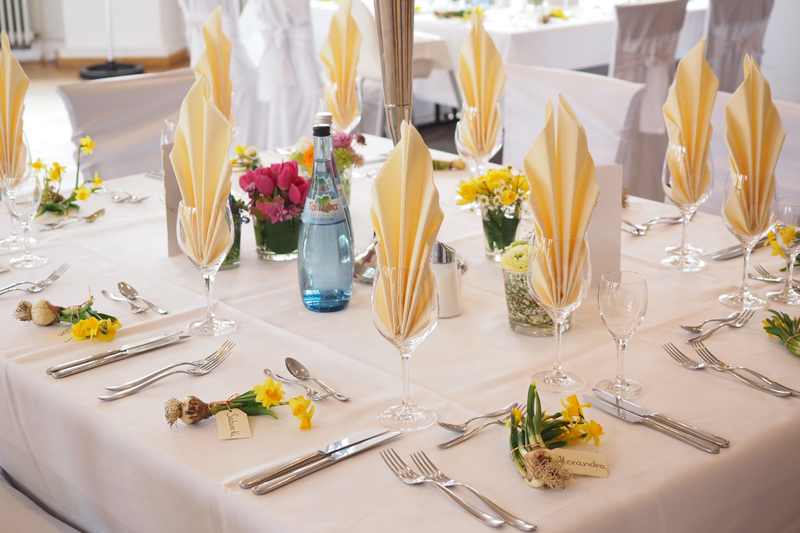 Your soiree is going to begin at any moment. Anticipating what is expected of you as a host/ess before they cross your threshold will greatly relieve any anxiety you may have and ensure your guests have a fabulous time. A truly great gathering begins with your easy going style when welcoming everyone through your door.

As the party host/ess you are in charge. It's up to you to greet everyone who enters your door. If you can't give a proper greeting to those who grace your threshold, make sure you ask someone else to be your go-to so that attendees feel welcome. It's quite daunting to enter a home, have fellow guests look up at you and then return to their chatting. If no one is there to welcome people you though important enough to attend, the first question they might ask themselves is, "why was I even invited?" If you asked people to attend for quantity over quality, a lack of greeting might confirm that fact in their mind.

Once you greet a guest, you want to introduce them to others, especially if they don't know many people at your regalia. Introducing them will relieve you of chit chat duties so you can greet other guests. You might try to start a conversation by stating something you know about two separate groups of people so they can discuss further. An example might be introducing an artist from your neighborhood to a painter who married your best friend.

As the host/ess, it's OK to interrupt a conversation. If a guest has arrived and you need to excuse yourself, it's completely acceptable to stop a conversation and move on. Likewise, as the leader of the party, you have every right to walk into a conversation to say hello to someone and introduce a guest of yours. This is a great opportunity to state something about the person you are brining into the fold and allowing them to contribute to the discussion. Again, once you've found a commonality you can move on to other guests.

Working a party is truly an art. As a guest you can move from one conversation to another, discussing, talking and laughing to your heart's content. As the host/ess of a party it's a refined gift to be able to not just talk and include but to also greet and introduce. It takes practice. But once you figured out the finesse of working a room with the consideration of your guests in mind, your party will elevate from gathering to greatness.

Now you can move on to the next set of party details.







You Should Also Read:
Make It A Great Party - Beginning
Make It A Great Party - Rules


Related Articles
Editor's Picks Articles
Top Ten Articles
Previous Features
Site Map





Content copyright © 2022 by Lisa Plancich. All rights reserved.
This content was written by Lisa Plancich. If you wish to use this content in any manner, you need written permission. Contact Lisa Plancich for details.